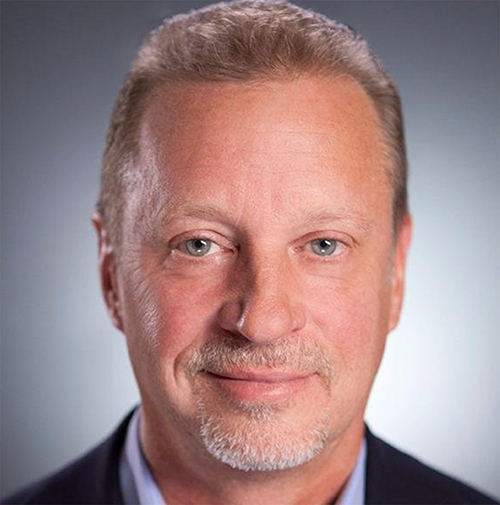 PROVIDENCE, R.I. [Brown University] — Bill Thirsk, a leading expert in information technology and the essential role of digital solutions in higher education innovation, has been appointed Brown University's chief digital and information officer (CDO/CIO), effective Feb. 1, 2019.
In his role, Thirsk will lead an integrated and cohesive approach to digital strategy and technology platforms, overseeing a full range of information technology and data functions across the University. He will also direct Brown's Digital Transformation Project, a roadmap created in 2016 that prioritizes a more user-centric approach to the University's digital relationship with students and alumni.
In working toward a cohesive digital ecosystem at Brown to support education and research, business operations and more, Thirsk will report jointly to Provost Richard M. Locke and Executive Vice President for Finance and Administration Barbara Chernow. 
Thirsk currently serves as vice president of information technology and chief information officer at Marist College. Locke said that his proven track record of success in directing complex digital projects at a number of colleges and universities makes him an ideal leader to oversee Brown's ambitious digital strategy.
"Throughout his career, Bill has demonstrated himself to be an extraordinarily capable leader and collaborator who has the skills, knowledge and expertise to guide the University toward achieving its digital goals," Locke said. "Above all, he understands that digital transformation is as much about cultural and organizational change as it is about technology."
Prior to joining Marist, Thirsk held roles at SunGard Higher Education, where he worked with senior leaders at a range of colleges and universities to define and implement technology strategies and initiatives. 
"Bill's technology background and management experience in both university and private sector settings demonstrate a strategic understanding of stakeholder and organizational needs," Chernow said.
At Marist, Thirsk oversees all areas of information technology and enterprise support units, directing strategy and executive management for all technology and digital education systems and services for the college and its five schools. He has provided leadership for Marist College Joint Studies projects —  multidisciplinary, applied research projects in advanced high-performance computing, open source software development and support, and converged networking — including a long-standing partnership with IBM.
With 30 years of experience in higher education technology management, Thirsk served previously as CIO at both Mercy College and St. Thomas University. His experience has been broad-based, covering such areas as technology planning, network management, telecommunications, web services and instructional technology.
An established voice on technology management for universities, he has contributed insights and expertise to publications such as the Wall Street Journal, IBM Systems Magazine, National Public Radio, CIO Magazine and Computerworld Magazine. He has also presented to global audiences at conferences such as IBM Pulse, Ellucian Live and the Network World Open Network Exchange. 
Thirsk serves as board chair of NYSERNet.org, a nonprofit New York State internet, education, research and technology service organization, and on the board of directors for the North East Research and Education Network, a nonprofit consortium that provides a fiber-optic network connecting most major research and state universities in New England. 
In coming to Brown, Thirsk says he looks forward to building on the launch of the Digital Transformation Project to fully realize the University's vision for an integrated digital ecosystem that provides all community members with the tools and capacities needed to support the operations of a major research institution.
"I am tremendously excited to join Brown on its journey toward digital transformation," Thirsk said. "Brown is well known for its mission of service and for leveraging technology to enhance academic excellence and engagement with the community. I look forward to being a part of the next era of innovation and discovery at the University."
Thirsk earned a bachelor's degree in business administration from George Washington University and a master's degree in business administration from the New York Institute of Technology. He is also a veteran of the United States Marine Corps.
His appointment follows a national search that included interviews with Brown faculty, staff and senior leaders.