PROVIDENCE, R.I. [Brown University] —  Outstanding scholar-athletes across 38 varsity teams. Top coaches who also serve as teachers, mentors and community leaders. State-of-the art facilities essential for the success of the nation's second largest Division I collegiate athletics program.
These are a few of the ways in which Brown University's student-athletes are benefitting from robust fundraising in support of Brown Athletics. BrownTogether fundraising for athletics has now surpassed the $100 million mark, a key milestone in advancing the comprehensive campaign's goal of supporting student-athletes to compete at the highest level.
Brown President Christina Paxson says that all fundraising for Brown Athletics ultimately advances one unifying goal — to make the experience for the University's student-athletes as rewarding as possible, both academically and in athletic competition. 
"The opportunity to participate in athletics, whether competitively or recreationally, complements and enhances the academic success of our students," Paxson said. "The generosity shown by alumni, parents, friends and other supporters for advancing the goals of personal growth and leadership embedded in Brown Athletics clearly demonstrates the significant role that athletics has played for generations of students at Brown."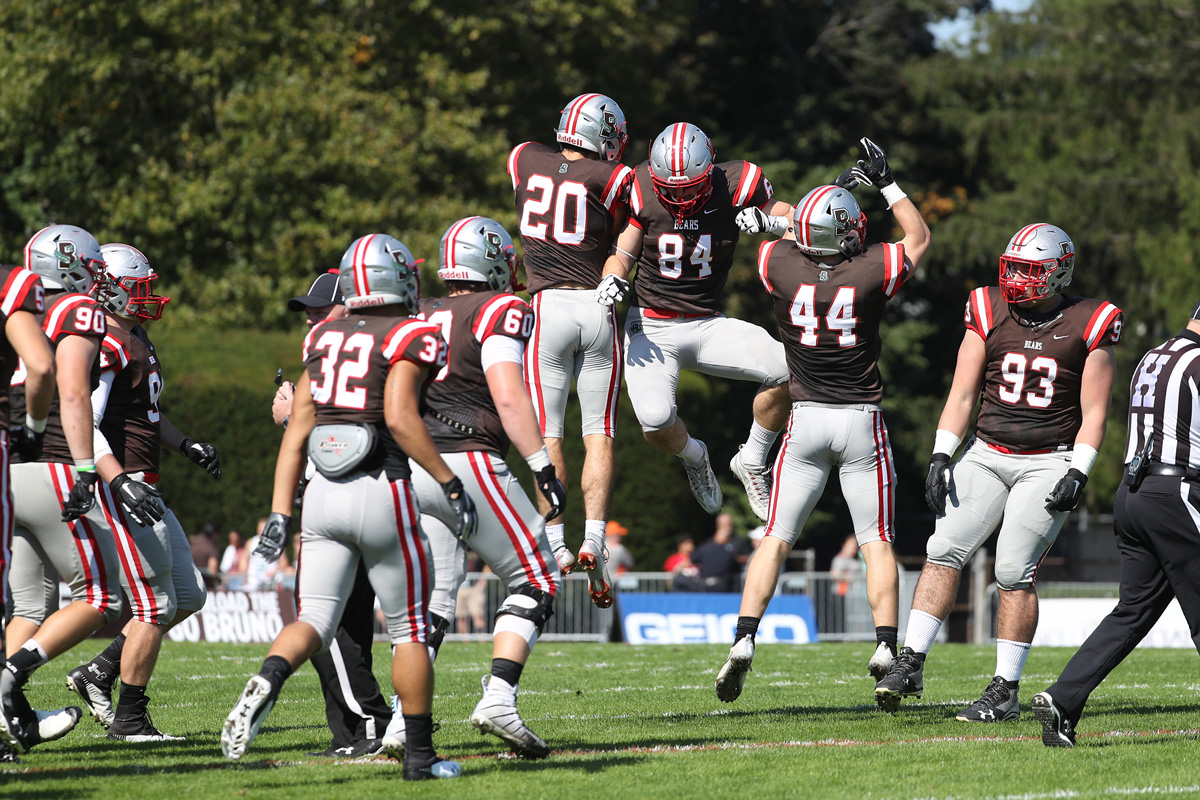 The $100 million milestone is testament to the Brown community's long-held investment in the success of the University's athletics programs, says Samuel Mencoff, chancellor of the Corporation of Brown University and a longtime contributor to Brown Athletics priorities.  
"As a lifelong Brown Bears fan and supporter, I'm thrilled to see how our community has rallied together in support of athletics through BrownTogether," Mencoff said. "With new endowments, we can attract and retain the best coaching staff and create travel opportunities. With investments in capital projects, we can build state-of-the-art teaching and training spaces for our student-athletes and coaches. With Athletics Annual Fund gifts, we can recruit top talent and address pressing team needs." 
The $100 million milestone for giving to athletics comes as part of the $3 billion BrownTogether campaign, the most ambitious fundraising effort in University history. To date, the campaign has raised more than $1.9 billion in support of strategic University priorities, with a positive impact on nearly every aspect of the Brown experience. 
State-of-the-art facilities
Brown Director of Athletics Jack Hayes says that student-athletes are already enjoying the benefits of updates to multiple athletics facilities enabled by campaign giving, both on campus at the Erickson Athletic Complex and even beyond College Hill. 
Enhancements to the Berylson Family Football Complex include a new team meeting room, freshly renovated coaches' offices and team meeting spaces, a new state-of-the-art sports medicine room for all varsity athletic teams and a football team locker room. 
The Ted Turner '60 Sailing Pavilion at Edgewood Yacht Club on Narragansett Bay in Cranston, Rhode Island, is the new home for Brown's club sailing team — consistently ranked within the top 10 in the country and one of the first college sailing programs in the country — as well as for Brown's recreational student sailors.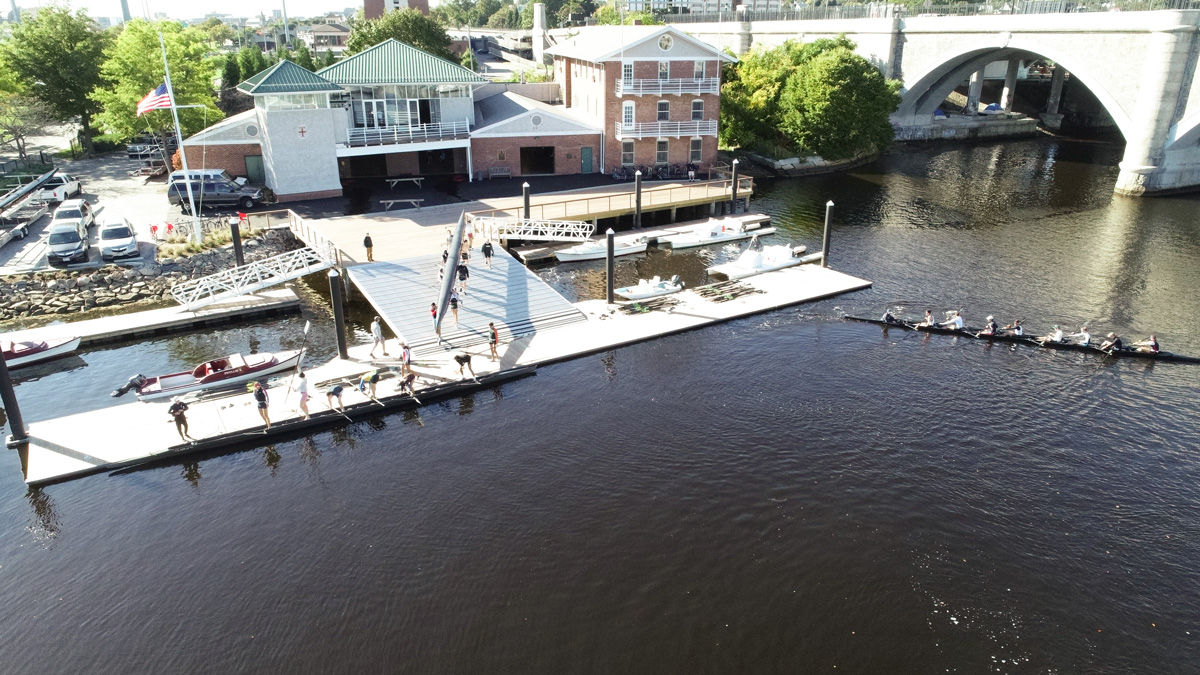 Ongoing renovations to Marston Boathouse on the Seekonk River in Providence, home to Brown's champion crew teams, include an expanded dock, which allows the teams to load their boats faster and spend more time on the water, says junior Alaena Roberds, who rows on the women's team.
"The recent Marston Boathouse dock renovation allows us to launch several boats seamlessly and efficiently, enabling us to dedicate the bulk of our practice time to on-the-water workouts that can help Brown women's crew win a national championship," Roberds said. "The opportunity to compete at such a high level is truly once in a lifetime, and I am continually grateful to the donors who make this possible." 
Future fundraising will enable continued updates to Marston Boathouse, including renovation of the teams' training spaces and the boathouse interior.
Other projects supported through the campaign include a new indoor golf training facility and two new playing fields, the Attanasio Family Field at Murray Stadium and the Brown Softball Field.  In addition, the campaign has funded renovations to the Pizzitola Sports Center locker rooms, which serve six varsity sports including men's basketball, women's basketball, men's lacrosse, women's lacrosse, volleyball and wrestling.
Excellence in coaching
Since 1990, Brown's coaching staff has grown from 22 head coaches and a limited number of assistants for 33 varsity sports, to 30 head coaches and 55 assistants for 38 varsity sports. Twelve coaching positions have been endowed through the BrownTogether campaign. Hayes said each endowed position provides the University the ability to more effectively recruit and retain coaches in a competitive Division I athletics landscape.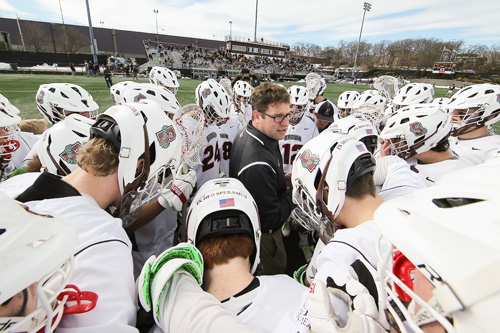 "Coaching endowments are essential in enabling us to attract and retain top talent," Hayes said. "These coaches are key to player development and making our teams stronger and more competitive." 
One example is a newly endowed lacrosse coaching chair called the Class of 1995 Assistant Coaching Chair, part of BrownTogether's goal to increase coaching and programmatic endowments across all 38 programs.
Endowments also provide long-term financial stability to Brown's teams, including the successful lacrosse team, said head coach Mike Daly, who currently holds the Rothman Head Coaching Chair.
"Endowments generate a foundation of support that will sustain the lacrosse program's future," Daly said. "Thanks to our generous lacrosse community, we are better able to develop our student-athletes as leaders and mentors. The team and I are thankful, humbled and motivated by the continuous outpouring of support." 
Recruiting top scholar-athletes; enhancing their experiences
Among the gifts that have propelled fundraising for Brown Athletics past the $100 million mark is a $5 million gift from Class of 1962 graduate Tom McMullen, a member of the men's swimming team from 1958 to 1962, to establish the Excellence in Athletics Fund.
The fund gives the athletics department the discretion and flexibility to address competitiveness in a strategic and systematic way, from recruiting prospective athletes to supporting them through their years at Brown, Hayes says. 
Similarly, the Joseph Edelman and Pamela Keld '83 Fund for Women's Athletics enriches the overall experience for women athletes at Brown — which has the largest women's Division I athletics program in the country — flexibly meeting needs as they arise, from recruiting to equipment purchase to team travel.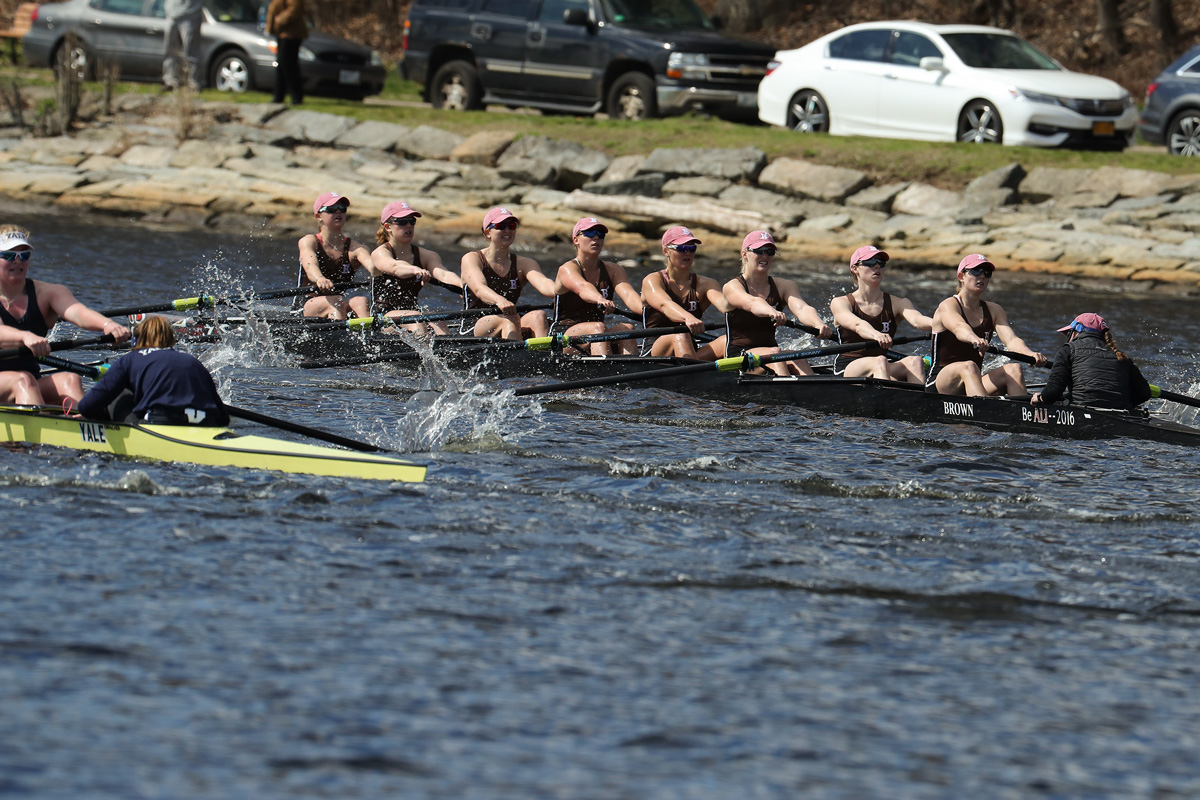 "These funds focus specifically on how teams can get better and what types of resources can be provided," Hayes said. "For example, we are able to send more coaches to recruiting events, which results in a greater opportunity to identify prospective student-athletes and increased visibility for Brown University." 
Hayes added that the success of BrownTogether's fundraising in support of athletics reflects the desire of the University's generous donors to ensure the ability of Brown students to enjoy a well-rounded college experience where they can achieve their maximum athletic and academic potential — whether participating in varsity, club and recreational sports or accessing Brown's multiple fitness facilities to improve their physical wellbeing.
"Those who have given to the campaign understand that a student-athlete's experience at Brown involves both competing at the highest level and achieving academic excellence in classrooms and laboratories across campus," Hayes said. "I am proud of what the Brown community has done to help reach this milestone, and we continue to look forward and focus on the next $100 million for athletics. 
"We will rely on the generous and consistent support of former athletes, as well as parents, to help us achieve unprecedented success. We appreciate the continued generosity of the athletics community."