PROVIDENCE, R.I. [Brown University] — At its 251st Commencement on Sunday, May 26, Brown University will confer honorary doctorates on seven candidates who have achieved great distinction in a variety of fields. The candidates include:
Sheryl Brissett Chapman — Advocate and nonprofit innovator
Ken Burns — Documentary filmmaker
John Krasinski — Actor, writer and director
Jennifer Anne Richeson — Social scientist and thought leader
David M. Rubenstein — Global business leader and patriotic philanthropist
E. Paul Sorensen — Business leader and philanthropist
Joan Wernig Sorensen — Fundraising consultant and philanthropist
Honorary degrees are awarded by the Board of Fellows of the Brown Corporation and are conferred by the University president — in English and in Latin — during Commencement exercises on the College Green. Recipients receive prominent recognition at the ceremony but do not serve as the Commencement speaker; since its earliest days, Brown has reserved that honor for members of the graduating class.
Acclaimed actor, writer and director John Krasinski, a Brown Class of 2001 graduate, will deliver the Baccalaureate address to the University's undergraduate Class of 2019 on Saturday afternoon in the Meeting House of the First Baptist Church in America. With that space reserved for members of the graduating class, the Baccalaureate address will be presented on video screens for family and friends on the College Green, in Sayles Hall and in the Salomon Center for Teaching.
Further details on Commencement forums and other events during the weekend will be posted in the coming weeks at www.brown.edu/about/commencement.
Sheryl Brissett Chapman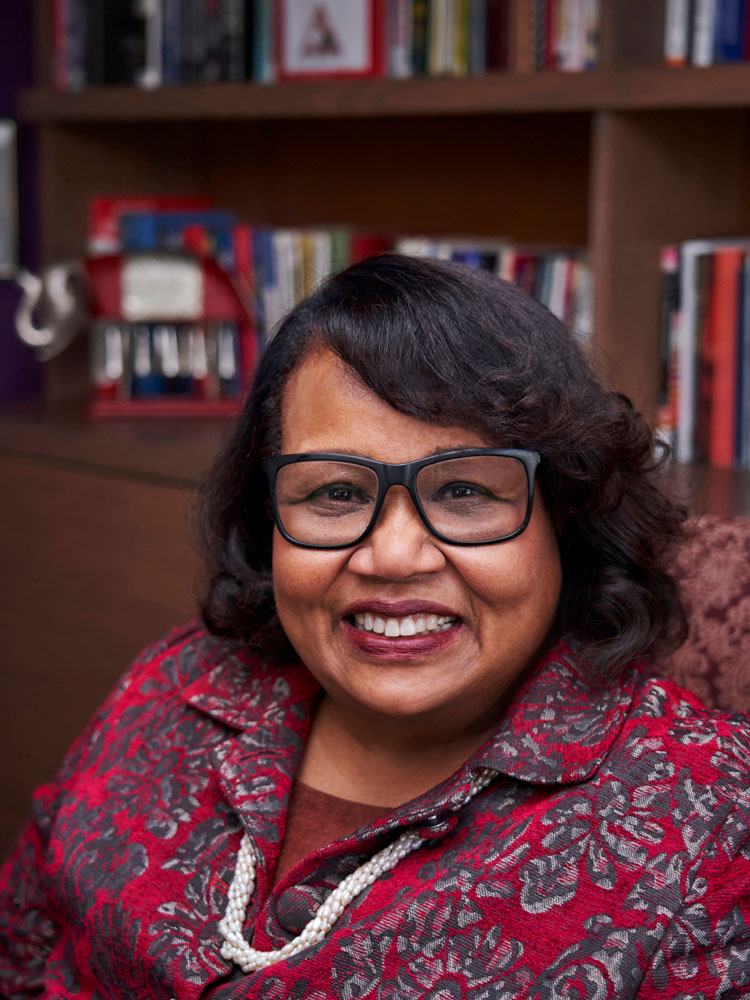 Doctor of Humane Letters
Advocate and nonprofit innovator
An expert in child and family welfare, Sheryl Brissett Chapman has served as executive director of the National Center for Children and Families since 1991. Under her leadership, the organization has become a comprehensive center serving more than 50,000 homeless and impoverished children and their parents, survivors of domestic violence, and abused and neglected children and adolescents who have been removed from their families.
Brissett Chapman publishes and presents on a wide range of topics including juvenile justice, poverty and homelessness, and childhood trauma. She recently conducted research on traumatized black male adolescents removed from their families and placed in public systems. In 2005, Brissett Chapman received the "Lifetime Achievement Award" from the National Association of Social Workers.
Brissett Chapman earned her bachelor's degree from Brown in 1971. She was a student leader during the 1968 Black Student Walkout, which ultimately led to significant reforms focused on increasing diversity and inclusion at Brown. She now serves as trustee emerita and has been recognized by the University with the Brown Bear Award and the John Hope Award for Public Service.
She received a master's degree from the University of Connecticut in 1974 and earned a master's degree and Ed.D. from Harvard University in 1986.
Ken Burns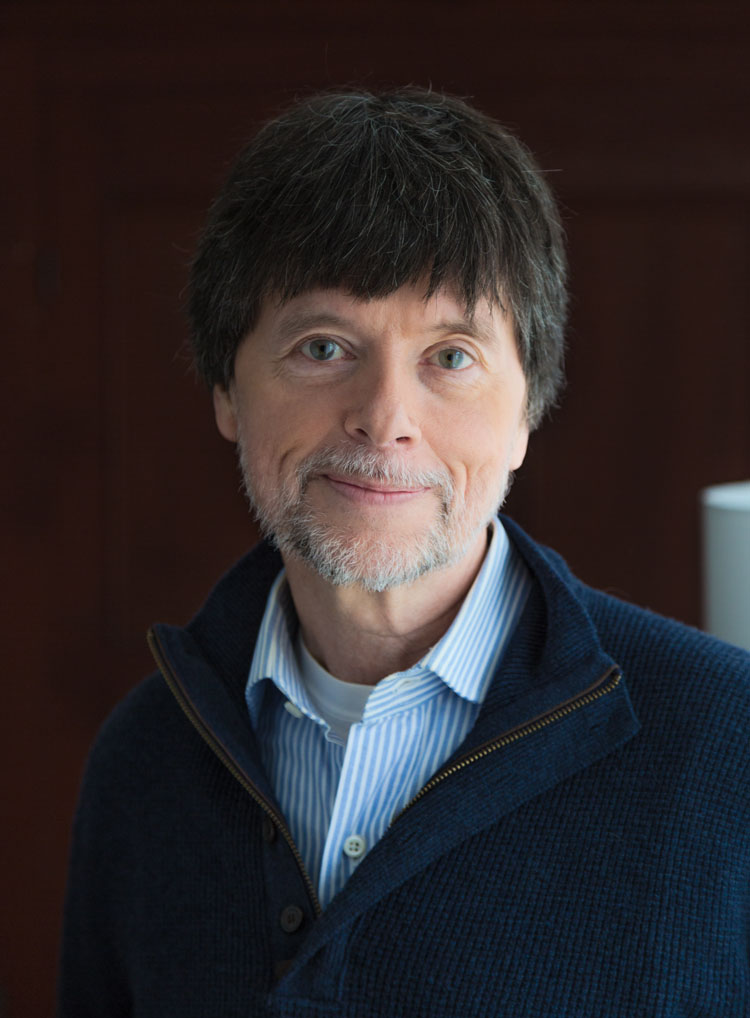 Doctor of Humane Letters
Documentary filmmaker
Ken Burns is one of the most influential documentary filmmakers of our time. Since the Academy Award-nominated "Brooklyn Bridge" in 1981, he has proceeded to direct and produce some of the most acclaimed historical documentaries ever made, including: "The Civil War," "Baseball," "Jazz," "Lewis & Clark: The Journey of the Corps of Discovery," "Frank Lloyd Wright," "Mark Twain," "Unforgivable Blackness: The Rise and Fall of Jack Johnson," "Jackie Robinson," "The Vietnam War" and, most recently, "The Mayo Clinic: Faith - Hope - Science."
The late historian Stephen Ambrose said of his films, "More Americans get their history from Ken Burns than any other source."
His films have been honored with dozens of major awards, including 16 Emmy Awards, two Grammy Awards and two Oscar nominations. In 2008, at the News and Documentary Emmy Awards, Burns was honored by the Academy of Television Arts & Sciences with a Lifetime Achievement Award. His new series, "Country Music," will premiere nationwide on PBS in September 2019.
A Brooklyn, New York, native, he earned a B.A. from Hampshire College in 1975.
John Krasinski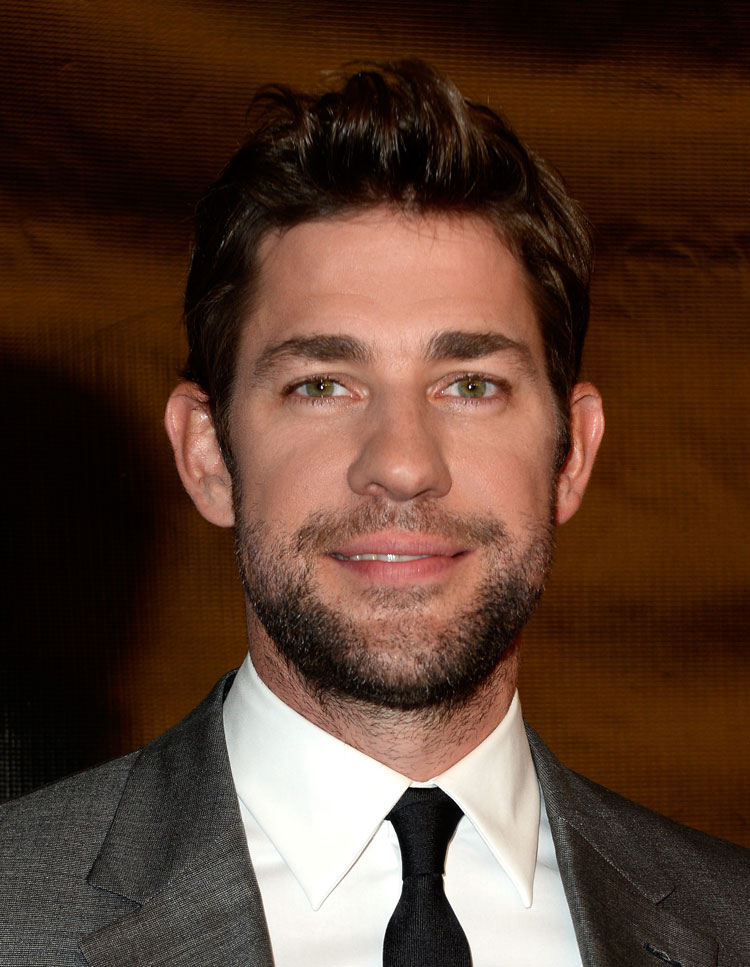 Doctor of Fine Arts
Actor, writer and director
John Krasinski is an acclaimed actor, writer and director who has made his mark both in television and in film. He is perhaps best known for his role as Jim Halpert in the Emmy Award-winning television show "The Office." He also served as a producer and occasional director during his nine seasons with the series. He recently completed production of the second season of "Tom Clancy's Jack Ryan," in which he stars in the title role.
Krasinski has directed three films: "Brief Interviews with Hideous Men," "The Hollars" and 2018's Academy Award-nominated "A Quiet Place," which he also starred in and co-wrote. "A Quiet Place" was named one of the top films of the year by the American Film Institute and the National Board of Review, and Krasinski was nominated for a Writers Guild of America Award for best original screenplay. He will write and direct a sequel to the film, scheduled for release in May 2020.
He earned a bachelor's degree from Brown in 2001 with a concentration in English. The Newton, Massachusetts, native came to Brown with no acting aspirations until he joined a sketch comedy group as a first-year student.
Jennifer Anne Richeson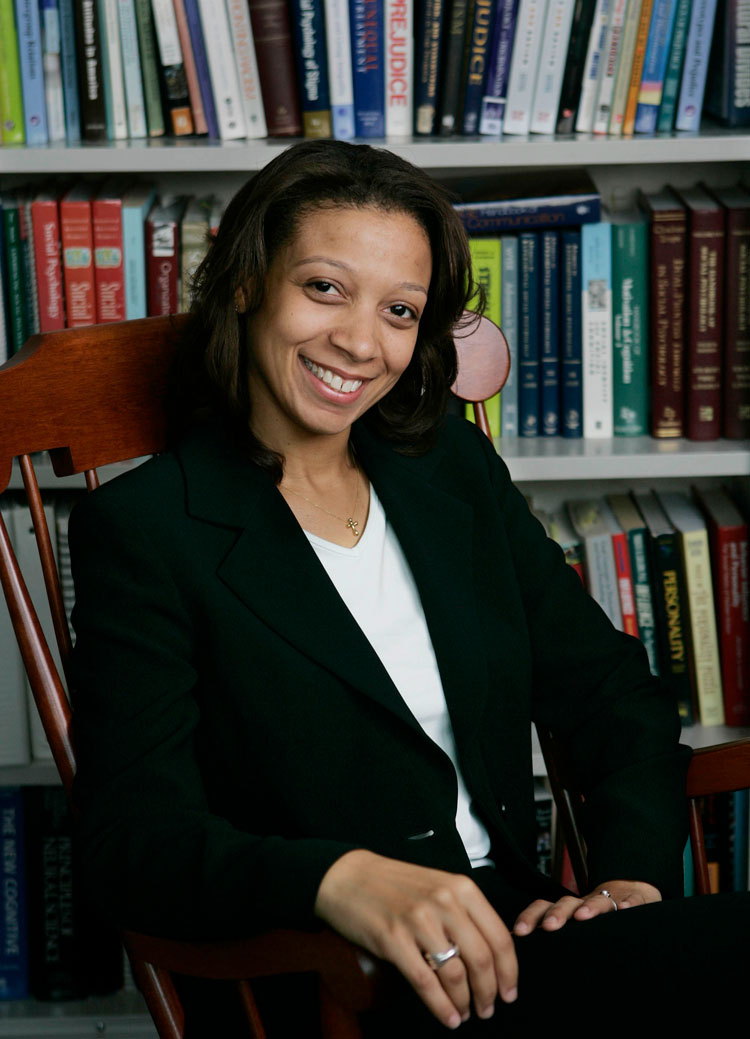 Doctor of Humane Letters
Social scientist and thought leader
For more than 20 years, Jennifer Anne Richeson — currently the Philip R. Allen Professor of Psychology at Yale University — has conducted research on the social psychology of cultural diversity. Much of her recent research considers the political consequences of the increasing racial and ethnic diversity of the United States. Richeson investigates how people reason about and respond to different forms of inequality and the implications of these processes for detecting and confronting injustice. 
In 2006, Richeson was named one of 25 MacArthur "Genius" Fellows for her work "highlighting and analyzing major challenges facing all races in America and in the continuing role played by prejudice and stereotyping in our lives." In 2015, she received the John Simon Guggenheim Memorial Foundation Fellowship and was elected to the National Academy of Sciences.
Richeson earned her bachelor's degree from Brown in 1994 with a concentration in psychology and her master's degree and Ph.D. in social psychology from Harvard University. Prior to joining Yale in 2016, Richeson held faculty appointments at Northwestern University and Dartmouth College.
David M. Rubenstein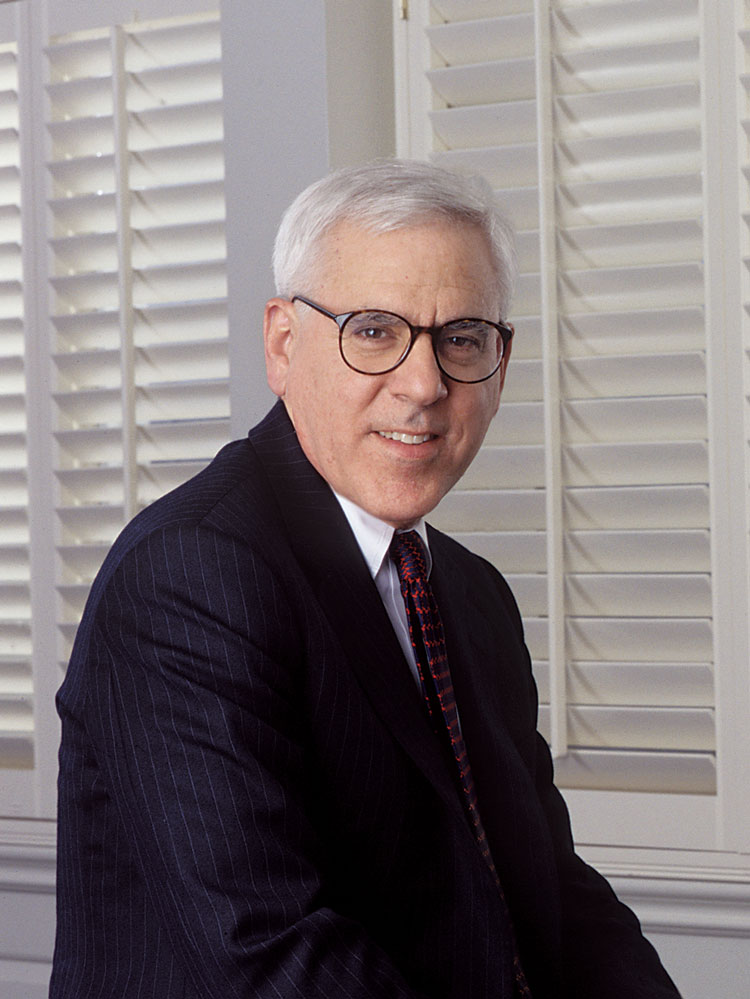 Doctor of Humane Letters
Global business leader and patriotic philanthropist
David M. Rubenstein is co-founder and co-executive chairman of The Carlyle Group, one of the world's most successful investment firms. He is also the host of "The David Rubenstein Show" on Bloomberg TV and PBS.
Rubenstein currently serves as president of the Economic Club of Washington and chairman of the boards of the John F. Kennedy Center for the Performing Arts, the Smithsonian Institution and the Council on Foreign Relations. He is a trustee of numerous institutions, including the National Gallery of Art, the World Economic Forum and the Lincoln Center for the Performing Arts.
He is a trailblazer for patriotic philanthropy, having made gifts for the restoration of many historic landmarks, including the Washington Monument, the Kennedy Center, the National Zoo, the Library of Congress, and the National Museum of African American History and Culture. He has also provided long-term loans to the U.S. government of his rare copies of historical documents, including the Magna Carta, Declaration of Independence and U.S. Constitution. He is an original signer of the Giving Pledge and a recipient of the Carnegie Medal of Philanthropy, among other awards.
Prior to co-founding Carlyle, Rubenstein practiced law and served as deputy assistant to the president for domestic policy during the Carter Administration. He earned a bachelor's degree from Duke University and a J.D. from the University of Chicago Law School.
E. Paul Sorensen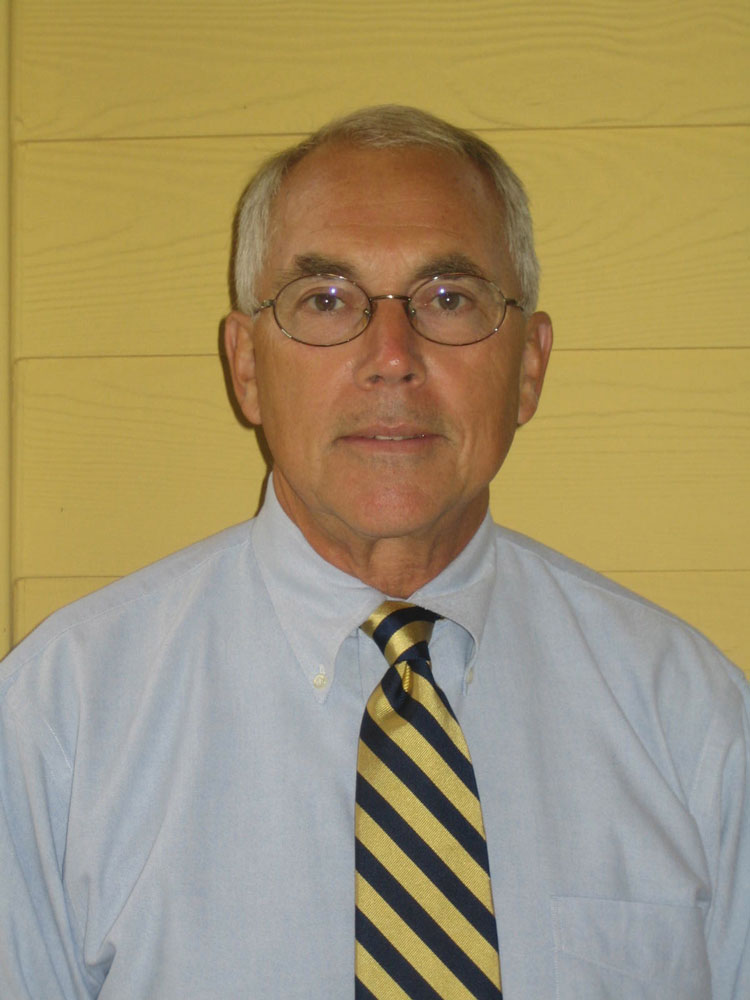 Doctor of Humane Letters
Business leader and philanthropist
E. Paul Sorensen's career centered on ABAQUS, production-oriented software renowned for solving mechanical and structural engineering problems. The software was developed by Hibbitt, Karlsson & Sorensen (HKS), which Sorensen joined in 1979 after an early-career experience as a research engineer with General Motors.
His responsibilities at HKS ranged from programming to lecturing on the use of the software to growing the business in his role as vice president for ABAQUS sales and marketing worldwide. Sorensen stepped down from HKS upon the sale of the company to Dassault Systemes in 2005.
A parent of two Class of 2006 Brown graduates, Sorensen earned a bachelor's degree in economics and engineering in 1971 along with master's (1975) and Ph.D. (1977) degrees in engineering from Brown. He currently serves on the Engineering Advisory Council, the Engineering Development Committee, the Middle East Studies Advisory Council and the Brown University Sports Foundation. He has also served as a campaign co-chair for BrownTogether.
Sorensen has served on the boards of Moses Brown School and Community Preparatory School in Providence and has been chair of the board for international nonprofit organizations including Equitable Origin, GOALS Haiti and the Raiz Foundation.
Joan Wernig Sorensen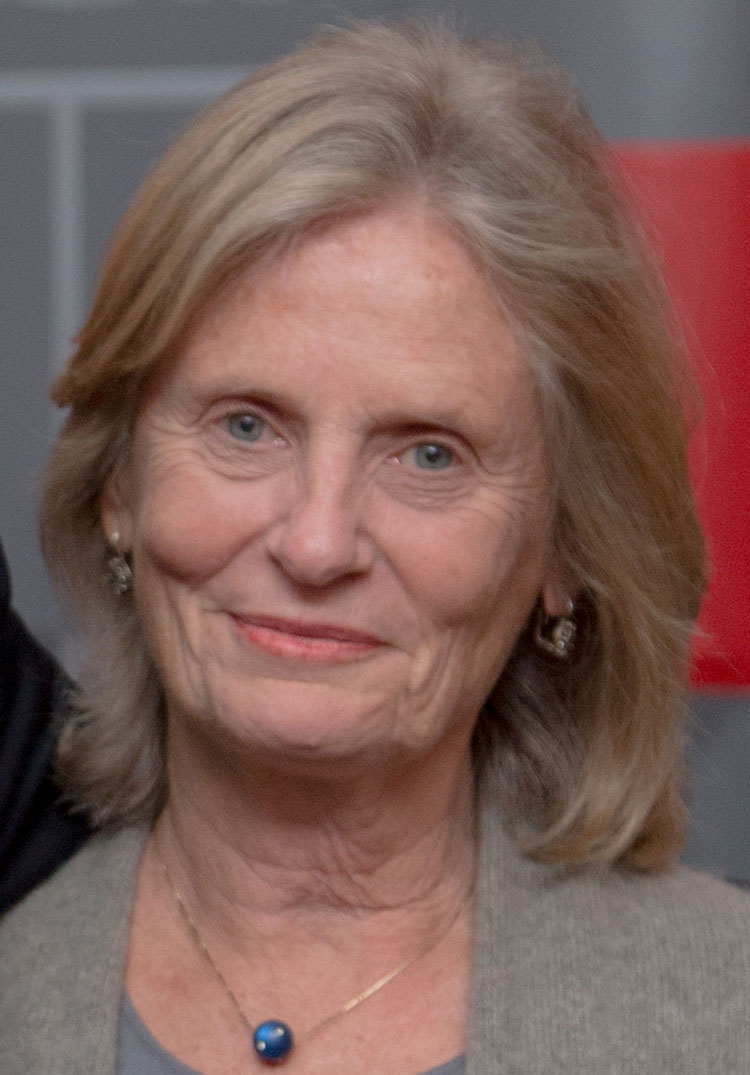 Doctor of Humane Letters
Fundraising consultant and philanthropist
In roles at Brown, Bryant University and Moses Brown School, Joan Wernig Sorensen has devoted her career to development, alumni relations and higher education, serving also as a fundraising consultant to numerous nonprofit organizations.
A Class of 1972 Brown graduate, Sorensen has volunteered her expertise to the University for more than 45 years. A member of the Brown Corporation, she is also a co-chair for the BrownTogether campaign and was a regional vice chair for the previous Campaign for Academic Enrichment.
She was the first woman president of the Brown Club of Rhode Island, was co-chair of the Brown Annual Fund and has served on the Brown Alumni Association Board of Governors and the Library Advisory Council. She has received numerous awards for her efforts, including the Brown Bear Award, Elwood (Woody) Leonard Jr. '51 Distinguished Service Award and the H. Anthony Ittleson Award.
Sorensen has served on the board and continues to volunteer at Sophia Academy in Providence, and she and her husband, E. Paul Sorensen, were instrumental in helping to bring Teach for America to Rhode Island. She is also a board member at the Haystack Mountain School of Crafts and Opera House Arts in Maine.
Sorensen earned a bachelor of arts in psychology from Brown and is the parent of two Class of 2006 graduates.