PROVIDENCE, R.I. [Brown University] — Michael White, a financial operations leader with deep expertise in higher education, has been appointed vice president and chief financial officer (VP/CFO) at Brown University, effective Jan. 27, 2020.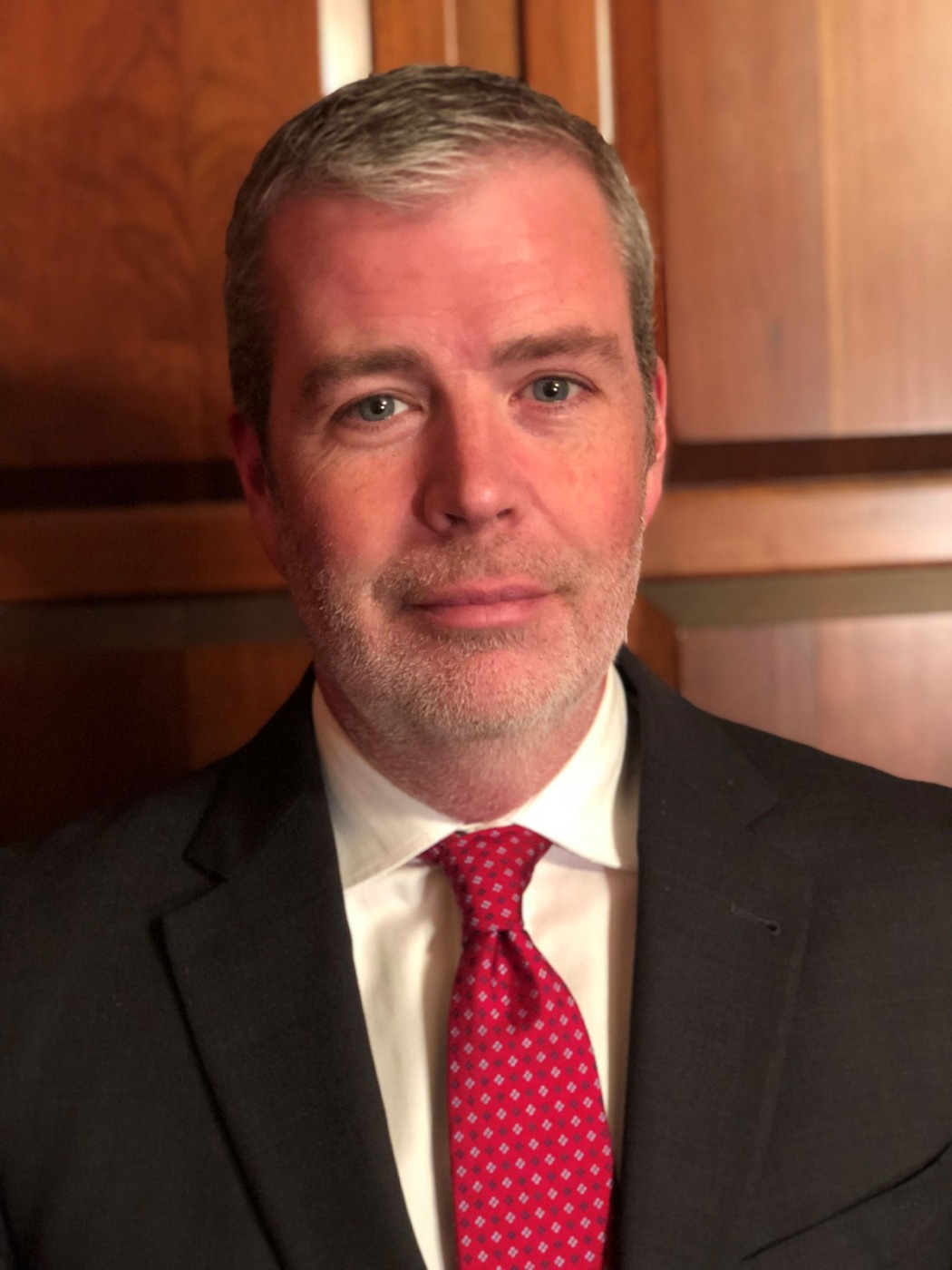 White currently serves as CFO at Harvard Medical School, where he directs strategic and operational financial planning, the school's budgeting process, accounting and finance practices, and financial risk assessment as part of the dean's senior leadership team.
In his role at Brown, he will lead all finance and treasury functions, cash and debt management, and budgeting. With responsibility for advising on resource allocation, financial plans and operations required to support the University's strategic priorities, he will report jointly to Executive Vice President for Finance and Administration Barbara Chernow and University Provost Richard M. Locke.
"We are deeply excited to welcome an abundantly talented, experienced leader to direct financial planning in support of our academic and operational goals," Chernow said. "Mike brings a commitment to higher education and the expertise to both advance essential growth at Brown and ensure long-term financial security."
White joined Harvard Medical School (HMS) in 2016 with more than two decades of experience in higher education, having served previously as CFO for the Boston University School of Medicine. Locke said his proven financial management experience in support of academic goals will be an asset to Brown.
"Michael White brings to this role valuable expertise navigating large, complex academic research institutions," Locke said. "His skills, temperament and depth of experience will be critical in helping us advance our priorities of enhancing academic excellence and impact while ensuring fiscal sustainability."
At HMS, White oversees the development, coordination and administration of school policies for all financial operations. He is responsible for the maintenance of records and procedures required to safeguard the assets of the medical school, as well as the timely, accurate preparation of all institutional financial statements.
Among other accomplishments at HMS, he led implementation of a financial sustainability plan that markedly reduced the school's operating deficit over the past four years. He manages an annual operating budget of more than $800 million, assessing and improving financial models, department structures and operational processes. White represents HMS on business and financial operations in partnering with colleagues across Harvard University, the school's affiliated hospitals and research institutions, and the Association of American Medical Colleges.
Previously, White worked at Boston University from 1995 to 2016, joining the university initially as the financial manager for information technology and then director of finance for the consolidated family of IT departments.
In July 2008, White became assistant dean of financial operations at the Boston University School of Medicine. During his tenure, the school saw numerous improvements in administrative and financial operations, with new teams created to better organize administrative staff to provide high levels of service in support of faculty. 
White also led the implementation of Boston University's new enterprise resource planning system for the medical school. As the university replaced its legacy general ledger, grants management, human resource, payroll and organizational management systems, he created the necessary resources to manage critical business operations during conversion.
In 2012, he was promoted to associate dean for financial operations, a role in which he served as the school's senior financial officer and managed an annual operating budget of more than $500 million.
White says that coming to Brown as VP/CFO is a high point for him after 25 years working in higher education.
"Finance touches every part of an academic institution, and my greatest satisfaction comes from knowing I can play a role in advancing the goals of the University," he said. "Brown is clearly on the move with its ambitious strategic plan, and I look forward to working with the University's senior leaders and entire campus community to continue to turn that plan into reality."
White will join the University with family ties to Brown — his wife, Dr. Debra White, is a hematologist / oncologist at Beth Israel Lahey Health who completed her residency and fellowship through the Warren Alpert Medical School's affiliated training programs.
The chance to stay connected to medical education in a University-wide role was one factor among the many that informed White's interest in joining Brown.
"This position offers wonderful opportunities to not only continue my involvement with academic medicine, but to also take the time to learn about each of the schools, departments and programs at Brown to support their goals," he said. "I am deeply grateful for the opportunity and look forward to working with and in service of this amazing community."
White earned a bachelor's degree in political science from the University of Maine and a master of science in financial economics from Boston University.
His appointment follows a national search that included interviews with Brown faculty, staff and senior leaders.