PROVIDENCE, R.I. [Brown University] — On a September night in 2019, Eric Nathan received a standing ovation as he stood on the stage of Boston's Symphony Hall. The Boston Symphony Orchestra had just played the world premiere of his "Concerto for Orchestra." 
For many months preceding the performance, Nathan, an assistant professor of music at Brown University, had been developing his latest commission from the BSO (the third in the past five years), researching and building the piece. The roots of his concerto actually went back much further: The first score Nathan ever bought was Bartok's "Concerto for Orchestra," and his fascination with the concerto form came together when, as a teenager, he saw the BSO perform the Bartok at Tanglewood.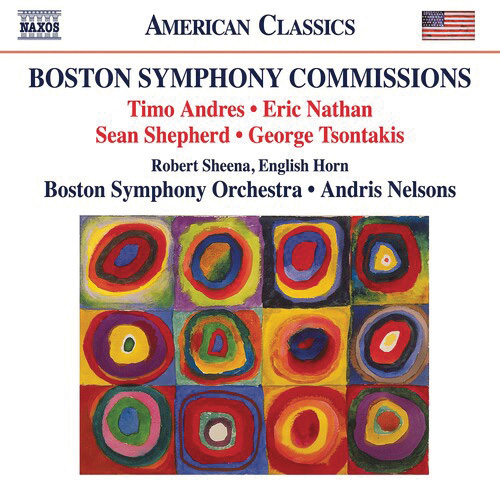 Nathan's creative world advanced as he started taking violin, piano and trumpet lessons at an early age. He discovered that, while he loved to perform, he hated to practice. Yet composition, he found, was something he could do "all day long." And he wrote his first composition, "Proclamation for Trumpet and Piano," while in high school.
When Nathan composes, his studio may look similar to that of a historian writing a book. The room is covered with scores by other composers, which he uses to research how they dealt with similar issues. He also listens to music and fills notebooks with ideas before writing. 
"When I'm writing," he said, "I'll have ideas of the larger-range picture or gestures," usually sketching them out by hand, sometimes using words to describe what he is going for. "Then I hone in on rhythms, pitches and creating motives. Once I've composed a motive, I find that it usually then starts to take on its own life and presents new questions and ideas that can help lead me forward."
He uses many methods to "coax out ideas." Sometimes this means looking at pictures of conductors or performers.
Other times, as with his Emily Dickinson song cycle that premiered in Dallas in January 2019, he finds inspiration from on-the-scene research. "There is something powerful about a sense of place that can help one feel connection to the past," Nathan said.
Another piece, "the space of a door," a 2016 Boston Symphony commission, was based on his emotional experience visiting the Providence Athenaeum for the first time.