PROVIDENCE, R.I. [Brown University] — What genes help organisms survive in changing environments? As climate change impacts species across the planet, it's a big question in basic biology. New research on barnacles may provide some answers.
Barnacles are crustaceans, related to shrimps and crabs. After a brief period when they float freely around the ocean, barnacle larvae attach to a hard surface — a rock, a boat, a whale — and develop into adults. They build hard plates surrounding their bodies, which they can open to feed and to reproduce, and close protectively during low tide and other harsh conditions.
How barnacles not only survive these radically changing habitats, but choose mates and evolve, has fascinated biologists since the days of Charles Darwin, who wrote multiple volumes on the subject.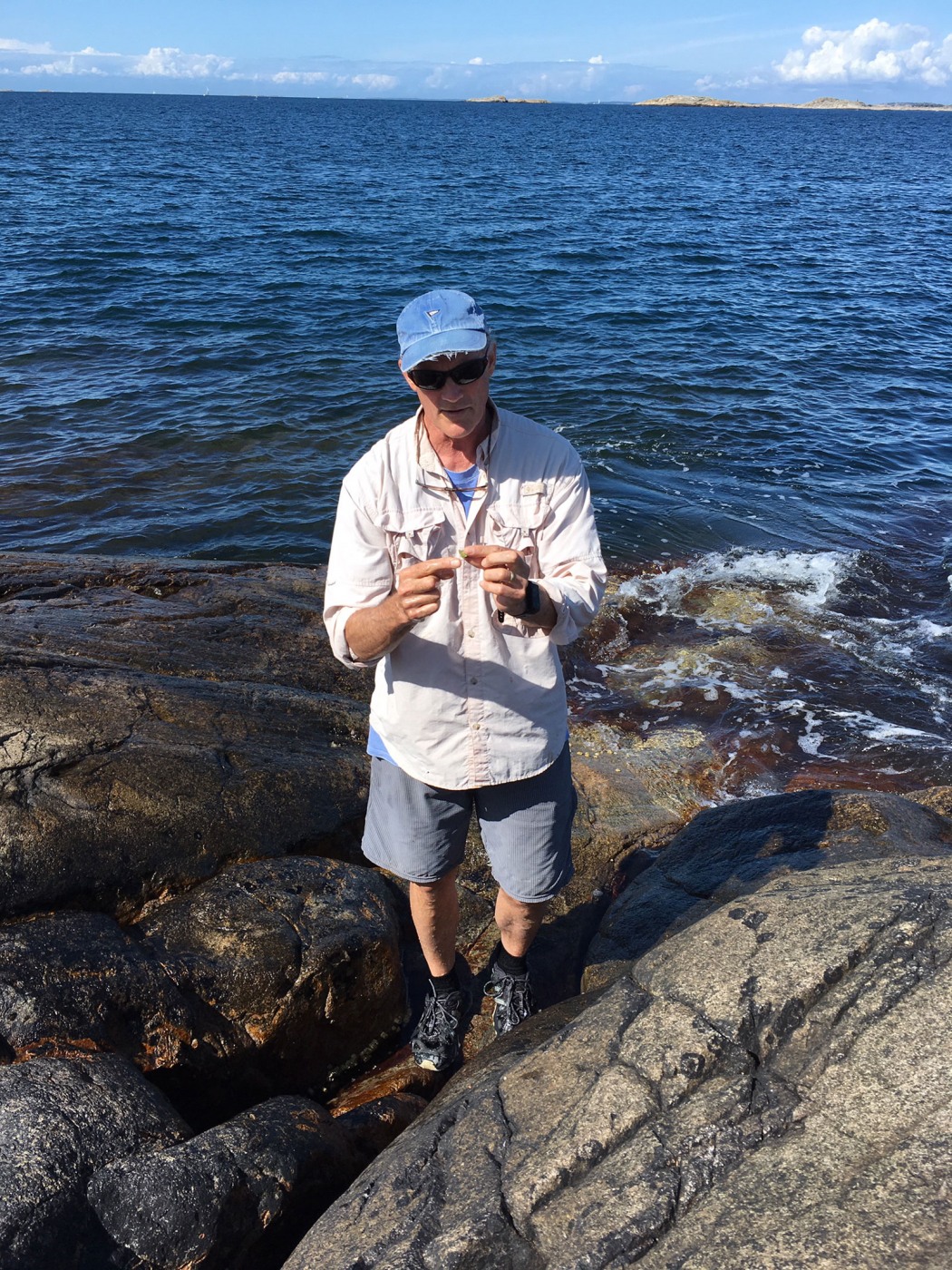 "They make a commitment to an environment," said David Rand, chair of the Department of Ecology and Evolutionary Biology at Brown University. "If they make the wrong decision, they're dead. If they make the right decision, they reproduce."
When Rand came to Brown in 1991, he wanted to use barnacles to identify the gene or genes that seem to allow individuals to adapt to high-stress areas — typically the high intertidal zone, which remains dry for hours between high tides. Conversely, he hypothesized, barnacles settled in the low intertidal zone, which is usually underwater, would have different forms of ecologically important genes.
"How do we find a needle in a haystack?" asked Rand, also a professor of natural history and of biology. "Of tens of thousands of genes in a genome, how do we find those genes that are meaningful to climate change, environmental heterogeneity, the Darwinian problem?"
In the 1990s, Rand and graduate student Paul Schmidt — who earned his Ph.D. from Brown in 1999 and is now a professor at University of Pennsylvania — used a technique called classic protein gel electrophoresis to identify a central metabolic protein, mannose-6 phosphate isomerase (Mpi), that allows the barnacle Semibalanus balanoides to survive in its variable habitat. Subsequent researchers in his lab built on that work to identify the structure of the gene encoding the Mpi protein.