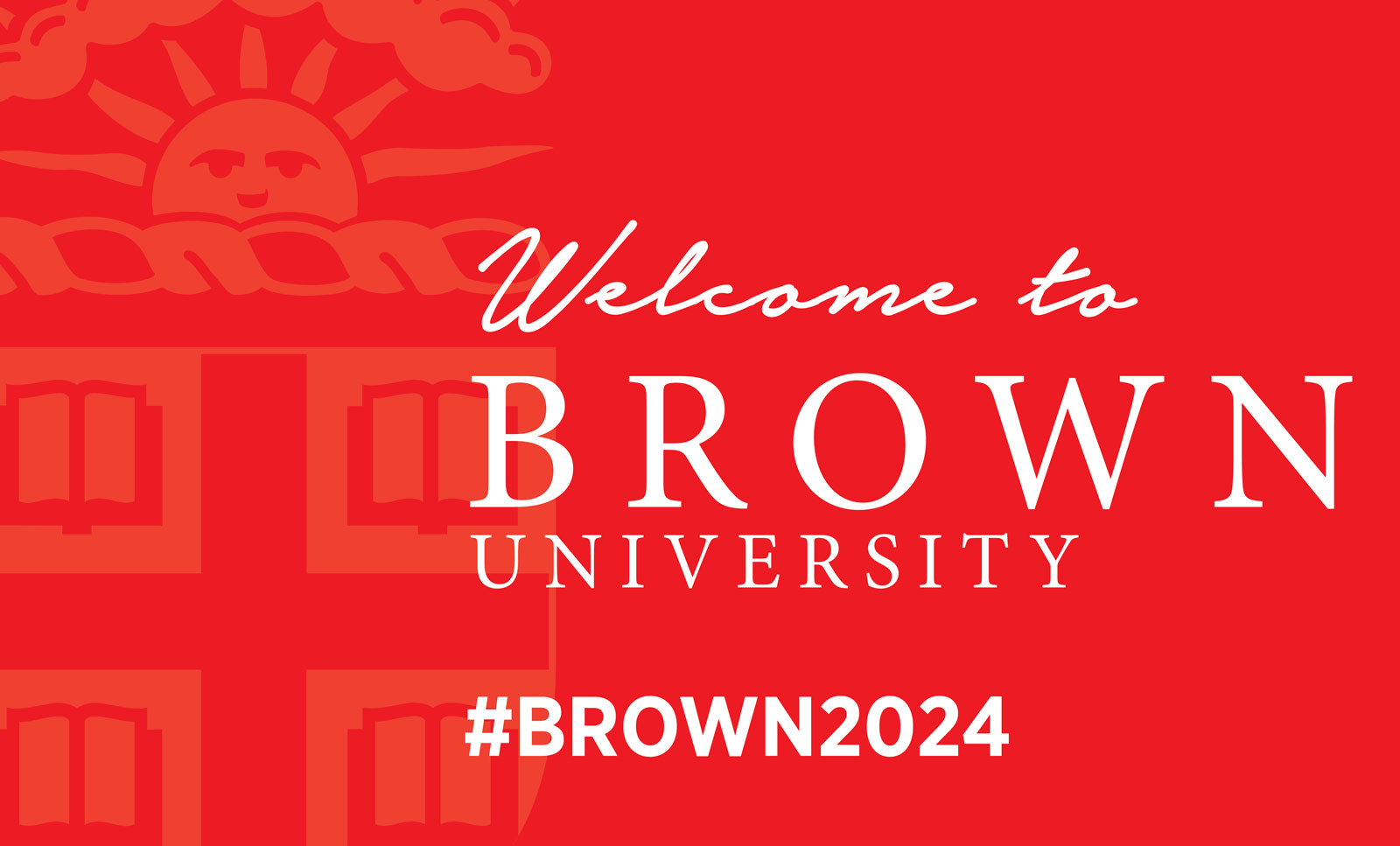 PROVIDENCE, R.I. [Brown University] — On Thursday, March 26, Brown University made 1,733 offers of admission to prospective members of next year's entering undergraduate class.
These students from Brown's regular decision applicant pool joined the 800 early decision applicants offered admission in December 2019 for a total admitted class of 2,533 students.
A total of 36,794 students applied to Brown this year, the second largest pool to date.
Among students admitted to the Class of 2024, 70% intend to apply for financial aid at Brown, marking the third consecutive year that the share of admitted students applying for financial assistance has increased. That trend coincides with the launch of The Brown Promise initiative, which replaced loans with scholarship funds in all University-packaged undergraduate financial aid awards beginning in the 2018-19 academic year.
"We are incredibly fortunate each year to select a distinguished and diverse class of incoming students from among tens of thousands of accomplished applicants," said Logan Powell, dean of admissions at Brown. "This year's admitted class will bring to Brown an exceptionally impressive range of talents, skills and experiences. We are excited to see the incredible contributions they make to the world."
The regular decision review and acceptance timeline at Brown and most other universities has coincided this year with the fast-evolving novel coronavirus (COVID-19) pandemic. While Brown's Jan. 1 application deadline preceded the virus's global spread, Powell noted the challenges the outbreak has caused for prospective students and their families and said the Office of College Admissions is taking multiple steps to assist admitted students in considering their college options.
For example, with A Day on College Hill — Brown's annual open house for admitted students — cancelled to ensure the health and safety of would-be participants, the admissions office has launched the Brown Admitted Students Network, a robust virtual campus visit platform available through May 1. On the platform, admitted students can interact with more than 150 faculty, staff, students and alumni from Brown in a range of discussion formats, including one-on-one conversations and live Q&As.
"While there's no way to replicate what students experience when stepping onto campus for the first time, our virtual platform will provide admitted students with the opportunity to connect with all of the members of the Brown community that they would meet during a traditional visit to College Hill," Powell said.
Given the impact that the COVID-19 crisis has had on the families of many admitted students, the University has also anticipated how best to consider likely requests for enrollment deadline exceptions or one-year deferrals. To ensure that waitlisted students receive timely updates on their application status, Brown will maintain the May 1 enrollment deadline agreed upon by U.S. colleges at the start of the admissions cycle but is committed to considering requests for exemptions on a case-by-case basis, Powell said. The admissions office is also prepared to receive a higher volume of deferral requests than is typical, he noted.
"All of our prospective students — including those already admitted and others on the waitlist — are making this critical decision during a moment of unprecedented global uncertainty," Powell said. "We are committed to doing all that we can to address the needs of each family, especially those who have been most impacted by the current health crisis."
Applicants began logging on to a secure website at 7 p.m. on March 26 to learn the status of their applications. Brown anticipates an incoming class of approximately 1,665.
Highlights from the admitted Class of 2024
The pool: The applicant pool of 36,794 is the second largest in Brown's history.
Admission rate: The University admitted 6.9% of applicants to the Class of 2024.
Academic standing: 96% of admitted students are in the top 10% of their high school classes.
Diversity: 55% identify as students of color, six percentage points higher than last year.
First-generation college students: 18% of admitted students represent the first generation in their family to attend college.
Financial aid: 70% of admitted students intend to apply for financial aid.
United States: Students have been admitted from all 50 states. The top five states are California, New York, Massachusetts, New Jersey and Texas.
International: The top countries (by number of admitted students) beyond the U.S. that are represented in the admitted student pool are China, Canada, Singapore, Thailand, South Korea and the United Kingdom.
High schools: Admitted students come from 1,656 high schools — 61% attend public schools, 29% attend private schools, and 10% attend parochial schools.
Academic interests: The top 10 intended concentrations include: engineering; computer science; political science; economics; biology; biochemistry and molecular biology; international and public affairs; English; neuroscience; and applied math.
Brown-RISD Dual Degree Program: From a pool of 725 applicants, 20 students were admitted to the Brown-RISD Dual Degree Program.
Program in Liberal Medical Education (PLME): From a pool of 2,530 applicants, 88 students were admitted to PLME, an eight-year program leading to both a bachelor's degree and an M.D. from Brown's Warren Alpert Medical School.