PROVIDENCE, R.I. [Brown University] — There are no tangible tickets to hold, buttery tubs of popcorn to snack on or pre-screening chatter to shush — but that doesn't mean the show can't go on.
As stay-at-home orders remain in place and cinemas across the world sit empty due to COVID-19, the team behind the world's largest student-run film festival is making sure that film aficionados everywhere can still access their favorite form of art and entertainment.
For its 19th iteration, the Ivy Film Festival (IFF) — typically held each year on the Brown University campus — has transitioned to a fully digitized event series that is free and open to the public. Events begin on Friday, April 24, and the festival runs through Thursday, April 30.
The festival attracts upwards of 2,000 attendees each year, so when Brown announced on March 9 its initial policy capping events at 100 people — a decision made early after COVID-19's arrival and before the University's full transition to remote operations — the team sprang into action and developed a contingency plan for the festival, which had been under production since last May.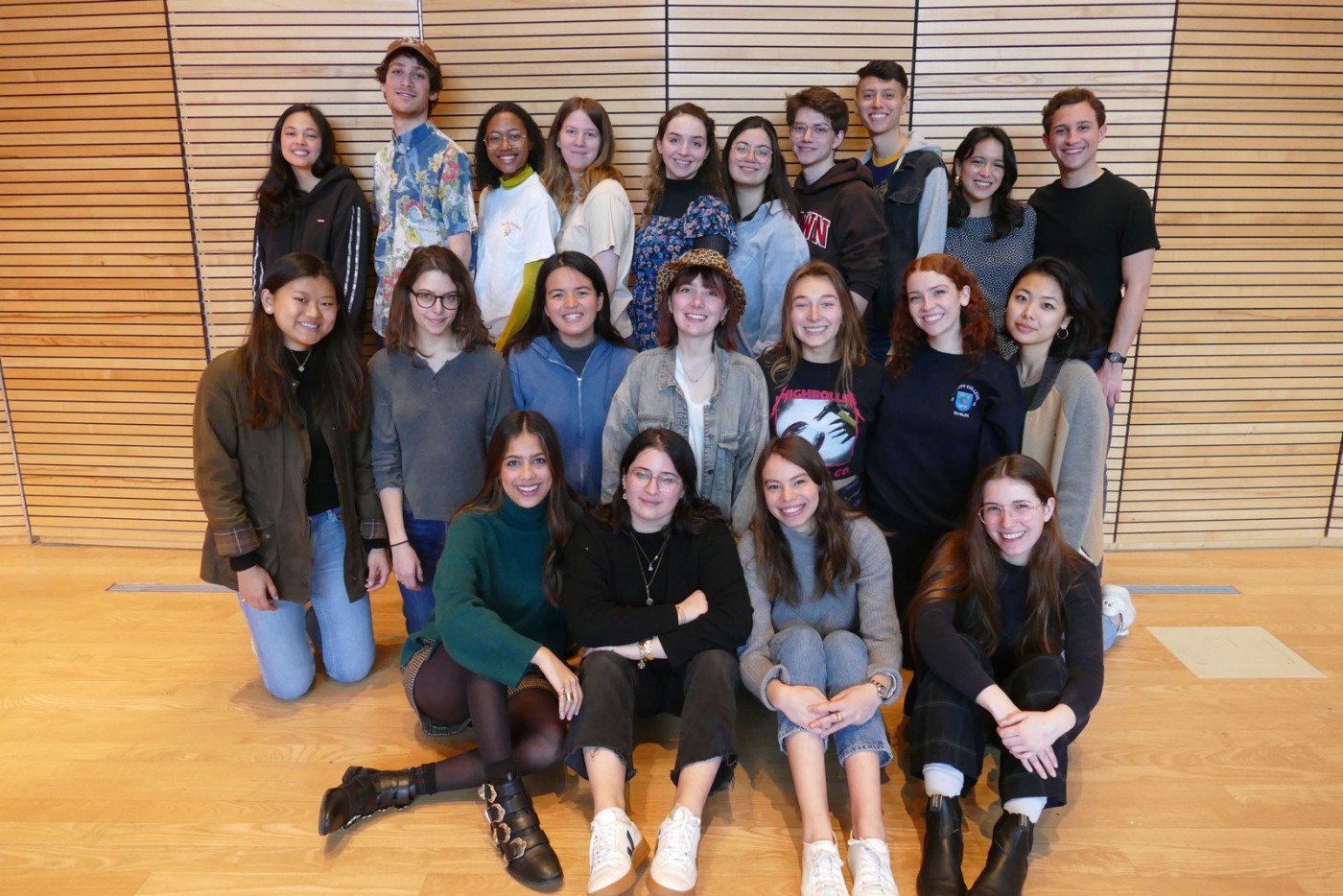 "We worked really hard on curating a festival that felt like it had that sense of intentionality," said Brown undergraduate Karina Rotenstreich, one of the festival's four co-directors. "At first it was heartbreaking, because our initial thought was that we wouldn't be able to see it through."
One roadblock was protecting the future festival eligibility of the film selections; if filmmakers want to submit their work to other festivals — which Rotenstreich said almost everyone does — the films are not allowed to be made, or remain, publicly available. So the directors worked with the IFF's web team to create a password-protected website, which satisfied eligibility requirements while ensuring the festival would remain free and open to the public, which has been part of the fabric of the festival since its inception in 2001. Attendees can register to gain access to screenings and other events and then use the password provided to view the programs.
The students were determined to find solutions to the challenges presented by the need to go digital, largely because they knew the festival could play a significant role in helping to maintain community, even virtually.
"A large part of why we were so determined to digitize and thus preserve our festival week was because we also felt that in the midst of this dark, often lonely time, we thought it could serve as a way to bring people together, as art often does," Rotenstreich and festival's three other co-directors wrote in an email.
This year's lineup will be similar to festivals past, featuring film screenings, screenplays and Virtual Reality 360-degree video selections, as well as a livestreamed speaker series that will include award-winning actors, directors and filmmakers.
The first three days will focus on the festival's official selection films, broken down into three categories: Purpose, Bridges and Pressure. The IFF team received 350 submissions from 47 countries for this year's festival, and ultimately 22 of those were selected — the films represent nine countries across four continents and feature 10 languages. More than half are directed by women, and 41% were made by first-time filmmakers.