PROVIDENCE, R.I. [Brown University] — Melissa Lopez, a junior at Brown concentrating in environmental science, has been named one of 55 Udall Scholarship winners for 2020.
The prestigious scholarship recognizes college sophomores and juniors who combine outstanding academic achievements and leadership potential with a demonstrated commitment to pursuing careers in Native health care, tribal public policy or environmental issues. This year's winners were chosen among a pool of 429 candidates nominated by 199 colleges and universities across the country.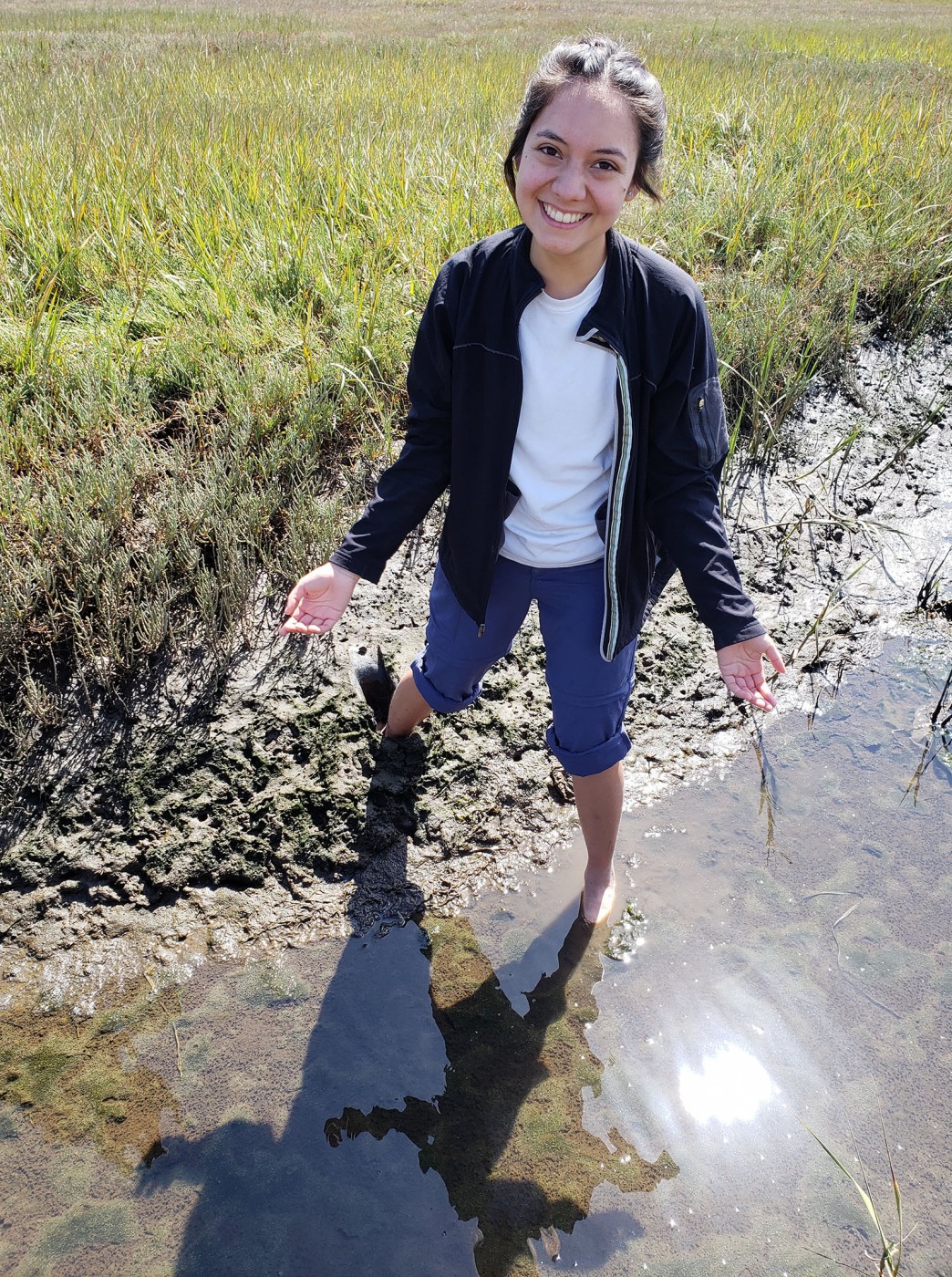 "We are thrilled that Melissa Lopez has been named a Udall scholar," said Linda Dunleavy, the University's associate dean of the College for fellowships. "This scholarship honors and encourages sophomores and juniors who are committed to environmental issues. In all of Melissa's involvements — from internship experiences to excellent academic work to leadership positions — her integrity and respect for the environment and for the communities she serves shines through."
As a Udall Scholar, Lopez will pursue her interest in environmental planning — a field that combines urban planning and environmental studies to predict and prevent the effects of climate change upon cities. She says environmental planners place the environment at the forefront of their planning.
"Take the question, 'Where should we put a park?'" Lopez said. "A traditional urban planner may focus on aesthetic concerns when deciding which community needs a park, but an environmental planner may be more interested in choosing the community that is most vulnerable to flooding — which is an effect of climate change that parks can help counteract."
Lopez expects that the opportunity to engage with climate change experts from around the country as an Udall Scholar will offer invaluable insights into the ways environmental planning can impact efforts to slow the effects of climate change. 
"One of the most challenging things for anyone wanting to become an expert in environmental science is that each of its subfields — like environmental justice and environmental policy — really require a career's worth of learning," she said. "In receiving this scholarship, I'll be connected with scholars from all over the country who are doing amazing work within different areas of environmental science. This will help me become a part of the collaborative efforts we need to tackle the problem of climate change."
Lopez's academic experiences at Brown have cultivated her conviction that collective action among colleagues — and cross-collaboration across different fields of study — are essential to spurring innovative solutions to pressing problems impacting the world. 
Her ability to shape her coursework has enabled her to study the intersections of environmental science and social justice while mastering tools, such as GIS mapping, that she began using last summer as an intern at an environmental architecture firm in Brooklyn, where she mapped the potential effects of climate change on vulnerable neighborhoods in Miami.  
"GIS mapping allows you to present the data that matters most to city officials in a way that is digestible," she said. "It's a really nice way to show how sea levels may rise and what effects that may have on infrastructure so that decision-makers can take action." 
As an intern at the University's Office of Sustainability, she has successfully led campus initiatives like Clean Break, an end-of-the-year program aimed at landing the many items discarded from residence halls in donation bins, rather than dumpsters. As a region leader for the program, Lopez led a team of volunteers that collected nearly 33,000 pounds of recyclable items during move-out weekend last year. 
That project in particular, Lopez says, helped her see the power of collective action. 
"It's been nice getting to see how, with the support of the [sustainability office] and my peers, I can have an impact on our campus's sustainability efforts."
This dedication to working together to solve sustainability challenges is what will make Lopez a successful Udall Scholar, Dunleavy says.
"Melissa's dedication to collaboratively combating climate change — whether leading a campus initiative or mapping how sea levels affect vulnerable populations — exemplifies the qualities of Udall Scholars," she said.  
Udall Scholars receive up to $7,000 toward their undergraduate studies. They also participate in the program's annual scholar orientation in Tucson, Arizona — a five-day summit where all newly named Udall Scholars meet experts addressing issues related to Native American nations and the environment.