PROVIDENCE, R.I. [Brown University] — Kemp Plumb, an assistant professor of physics at Brown University, is one of just 76 scientists nationwide selected to receive a 2020 Early Career Award from the U.S. Department of Energy (DOE).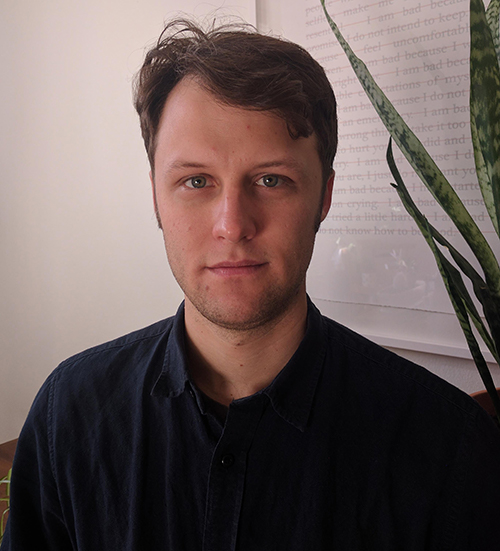 The awards, which provide $750,000 over five years, aim to "bolster the nation's scientific workforce by providing support to exceptional researchers during crucial early career years, when many scientists do their most formative work," according to a June 23 announcement of the recipients from DOE. 
In his lab at Brown, Plumb and his students study exotic states of matter that emerge in magnetic materials. In particular, he's interested in a theoretical state known as a quantum spin liquid, which is formed by the peculiar interactions between electrons in certain materials. 
Every electron has a tiny magnetic moment that points in a particular direction, a property known as spin. In a quantum spin liquid, these spins remain "fluid" — able to fluctuate — even down to temperatures near absolute zero. In addition, the spins of all the electrons are highly correlated to each other throughout the material. These complex spin interactions can give rise to all sorts of strange physics, including quasi-particles that behave as if they were a fraction of an electron. 
There is hope that quantum spin liquids may one day be used in quantum computing or other information technologies, but much more work is required first to better understand their fundamental properties. Plumb will use his Early Career Grant to work on just that. The funding will help Plumb and his students produce materials that are considered to be good candidates for quantum spin liquids, as well as to travel to the U.S. National Laboratories that have the specialized equipment used to study them. 
"One of the exciting things about studying these exotic states is that they become little universes of their own, where you can explore the implications of this many-body entanglement," Plumb said. "By supporting us to make these materials and study them in state-of-the-art labs, this grant gives us the opportunity to do the long-term fundamental science involved in understanding these materials."
Plumb's grant is another in a series of recent awards to Brown faculty members working to reveal the mysteries of the quantum world.