PROVIDENCE, R.I. [Brown University] — The human brain is a computational organ. It stores a lifetime of memories, recognizes faces in the blink of an eye, learns from experience, plans for the future and communicates fluidly.
To demystify how the brain accomplishes such complex tasks with precision and speed, a new Center for Computational Brain Science at Brown University will harness Brown's world-class expertise in computational modeling, computer science, cognition and systems neuroscience.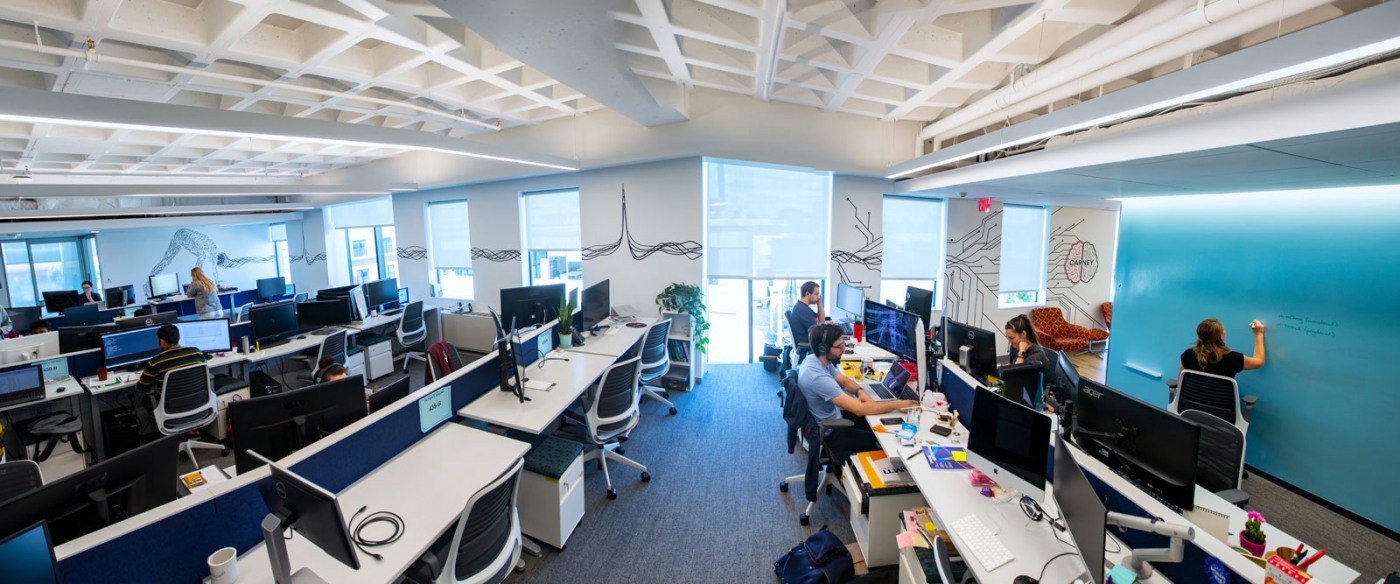 Housed within the University's Carney Institute for Brain Science, the new center was launched in July to create collaborations between basic brain science researchers and engineers, mathematicians and computer scientists, and to bring computational neuroscience innovations to clinical applications and commercialization. The center emanated from the Carney Institute's Initiative for Computation in Brain and Mind, created in 2012.
Michael Frank — director of the new center and a professor of cognitive, linguistic and psychological sciences — said that computational neuroscience has been a strength at Brown for many years. The center, he said, will enable the University to expand as a hub of computational brain science research, more than an institution home to individual contributors.
"My hope is to go beyond what we've already started in this area, to make people a little bit more open minded and to facilitate a deeper understanding of the interconnections among multiple levels of computational brain science," Frank said. "My vision is that this rich, interactionist approach will give rise to novel innovative applications that can better assess and improve brain health."
Rigorous, collaborative research
Computational neuroscience is a multidisciplinary field that seeks to understand the functions of the brain at all levels — from cells to cognition — using principles from physics, mathematics, engineering, computer science, biology, cognitive science and psychology.
Some research groups at Brown already conduct research that informs or depends on computational neuroscience. However, the Center for Computational Brain Science will provide a more intentional structure for creating interactions among faculty and their research teams, Frank said.