PROVIDENCE, R.I. [Brown University] — The U.S. Department of State and the J. William Fulbright Foreign Scholarship Board have named a Brown University professor as a De Tocqueville Distinguished Chair.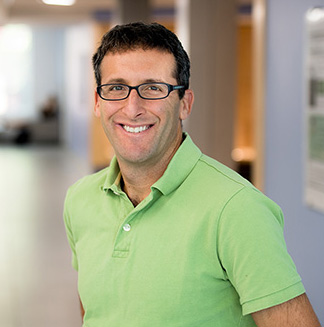 The prestigious award will enable Stephen Porder, assistant provost for sustainability at Brown and a professor of ecology and evolutionary biology, to study and teach at the Institut de Physique du Globe in Paris. His work will focus on understanding the role of geologic processes in driving ecosystem development, teaching about global biogeochemical cycles and giving public lectures on the transition to a more sustainable society.   
"This award offers many exciting opportunities," Porder said. "I will be collaborating and teaching with colleagues to develop new projects in France and in Reunion Island. I will also be working with colleagues in the Politique de la Terre program at the University of Paris to help shape their vision of the 'anthropocene campus' — a stated priority of their newly formed multidisciplinary program."
The Fulbright-Tocqueville Distinguished Chair Award was created in 2005 in commemoration of the 200th anniversary of the 19th century French historian and political theorist Alexis de Tocqueville's birth and the 100th anniversary of U.S. Sen. J. William Fulbright's birth. According to the U.S. Department of State, which oversees the Fulbright program, the award aims to reinforce collaborative research between the United States and France in all fields of study. 
Fulbrighters engage in cutting-edge research and expand their professional networks, often continuing research collaborations started abroad and laying the groundwork for future partnerships between institutions. Upon returning to their home countries, institutions, labs and classrooms, they share their stories and often become active supporters of international exchange, inviting foreign scholars to campus and encouraging colleagues and students to go abroad. 
Fulbright alumni include 60 Nobel Prize laureates, 86 Pulitzer Prize recipients and 37 who have served as a head of state or government.
Porder will begin his work in France in January 2021. 
"This is a natural fit with my work at Brown as assistant provost for sustainability, in the Institute at Brown for Environment and Society, and in the Department of Ecology and Evolutionary Biology, and I hope to bring many lessons learned with me upon my return to Brown," he said.