PROVIDENCE, R.I. [Brown University] — With the goal of advancing world-class cancer research that ultimately leads to clinical treatments and interventions, Brown has established a new Cancer Center at Brown University.
Building on the strength of the Joint Program in Cancer Biology established by Brown and the Lifespan health system in 2018, the center will take a broad approach to research, from working to understand how cancer develops, grows and metastasizes, to developing new therapeutics for patients in a personalized way that addresses needs ranging from risk through survivorship.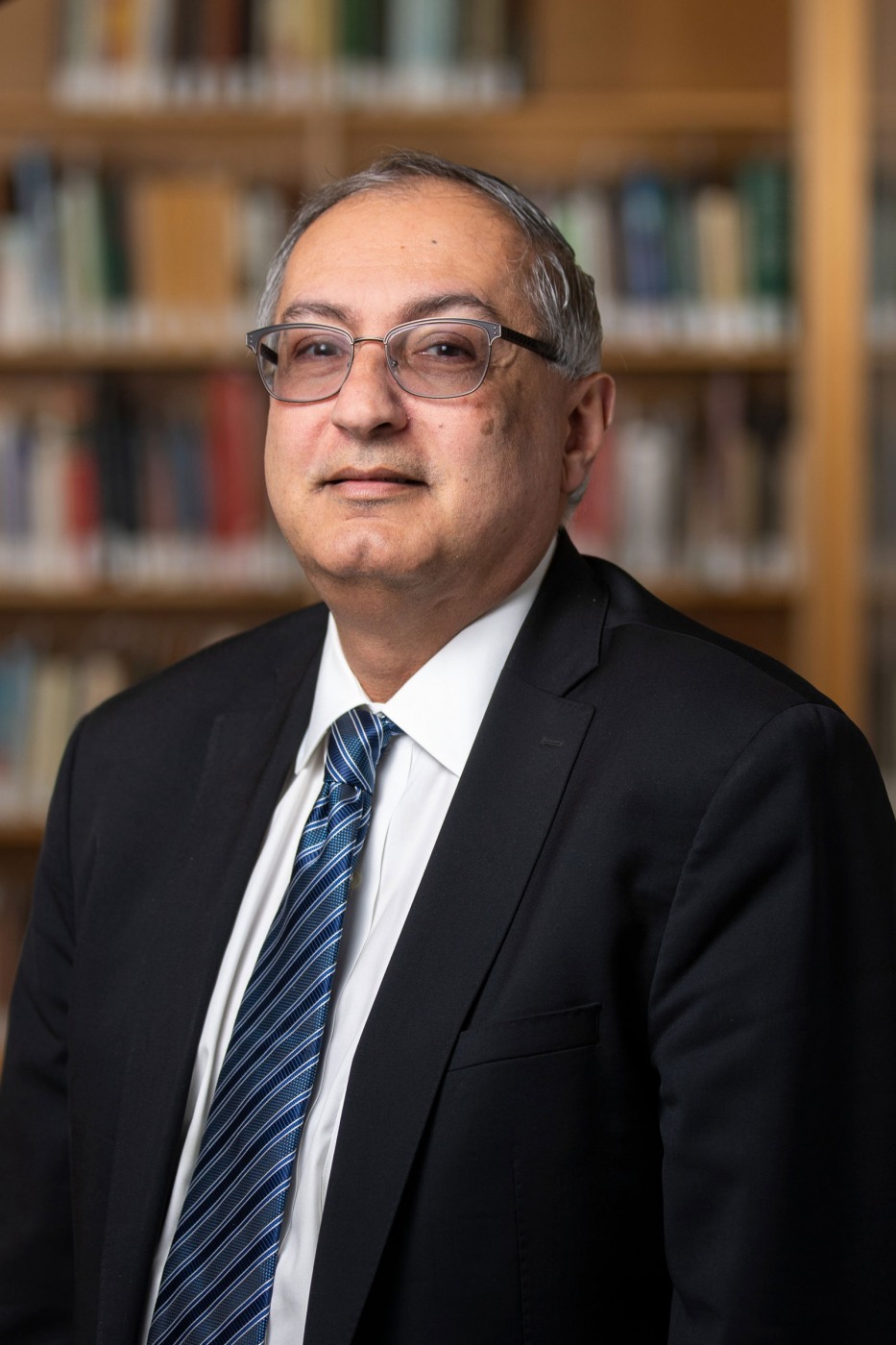 Dr. Wafik S. El-Deiry was recruited to Brown as the inaugural director of the Cancer Center, joining the University as associate dean for oncologic sciences and a professor of medical science, pathology and laboratory medicine.
"Establishing the Cancer Center at Brown will support the programmatic integration of innovative cancer-relevant research," El-Deiry said. "By bringing programs from across campus and our affiliated hospitals together, we can highlight existing strengths, forge new collaborations and eventually tap into significant extramural resources, while addressing the cancer burden in Rhode Island and throughout the world."
Existing strengths include 150 investigators conducting basic, clinical and population research, with over $40 million dollars in funding to support research and clinical trials, El-Deiry said. Within the Cancer Center, investigators have been organized into programs — in cancer biology, cancer therapeutics or population science — according to the focus of their research. In addition, 11 translational research disease groups (TRDGs) have been developed around specific types of cancer.
El-Deiry said the Cancer Center is growing and has already been working to recruit additional senior and junior faculty to the research programs.
"There is a rich environment of transdisciplinary collaboration at our academic center, and we see this as a great place where cancer investigators can advance their careers while having national impact," he said.
The program will further the investigator-initiated cancer therapeutic clinical research conducted through the Brown University Oncology Research Group (BrUOG). Since 1994, BrUOG has given Rhode Islanders access to cutting-edge cancer treatment protocols. Many of these protocols have gone on to become the standard of care for certain types of cancer.
Emphasis on the disease's impact in Rhode Island is an important area of focus for the new center, El-Deiry said.
"We have special interests in cancers with higher rates in Rhode Island, such as bladder cancer, lung cancer, breast, thyroid and skin cancer, as well as issues of access to care and affordability of care within our population," he said. "And now we have added barriers to optimal cancer care due to COVID-19 that we are working to improve."
The Cancer Center, which has joined the Association of American Cancer Institutes, can draw upon a vast network of collaborators across the state to address these issues.
At Brown, the School of Public Health offers research on a number of behavioral contributors to cancer development, such as smoking, alcohol use and lack of physical activity, and the statewide Advance-CTR (Clinical Translational Research) connects Brown with the University of Rhode Island and provides infrastructure support for diverse types of research.
In Brown's affiliated hospitals, the Lifespan Health System and Lifespan Cancer Institute care for about 4,000 newly diagnosed cancer patients every year, providing innovative, current and effective treatments and continually evolving with the fast-moving field of cancer research. The Care New England system provides research and clinical expertise particularly in cancers that affect women.
"The Lifespan Cancer Institute provides state-of-the-art cancer care and offers the latest clinical trials to patients in Rhode Island. Through our Joint Program in Cancer Biology with Brown and now our work with the new Brown Cancer Center, our physicians and researchers are working together to understand more about cancer and to develop new treatments for patients. It is a very exciting time," said Lifespan president and CEO Timothy J. Babineau.
The Cancer Center at Brown will serve as the connector among these entities that, when brought together, form a powerhouse of research and clinical excellence. Long-term, the goal is for Brown to achieve a National Cancer Institute-Cancer Center Support Grant.
"We are working methodically, in a focused way, toward that," El-Deiry said, "collaborating for the benefit of patients."
Steps include building the Cancer Center at Brown along NCI-standards, guided by achievable milestones in cancer-focused collaborative research, cancer-relevant funding, impactful publications and increasing the portfolio of investigator-initiated cancer clinical research, to name just a few.
"The Cancer Center at Brown is an important step in this process," said Dr. Jack A. Elias, senior vice president for health affairs at Brown and dean of medicine and biological sciences. "We are striving to achieve depth and breadth in collaborative interdisciplinary research along with measurable impact in the field and on our region. We have tremendous strengths already, and we're excited to work on building that out in the coming years."
[Editor's note: This article was updated to include commentary from Lifespan president and CEO Timothy J. Babineau.]