PROVIDENCE, R.I. [Brown University] — Joseph "Joe" Dowling, the chair of Brown's Investment Office who has been instrumental to the growth of the University's endowment since his arrival at Brown in 2013, will leave the University effective Jan. 12, 2021, to join the global investment firm Blackstone as global co-head of Blackstone Alternative Asset Management.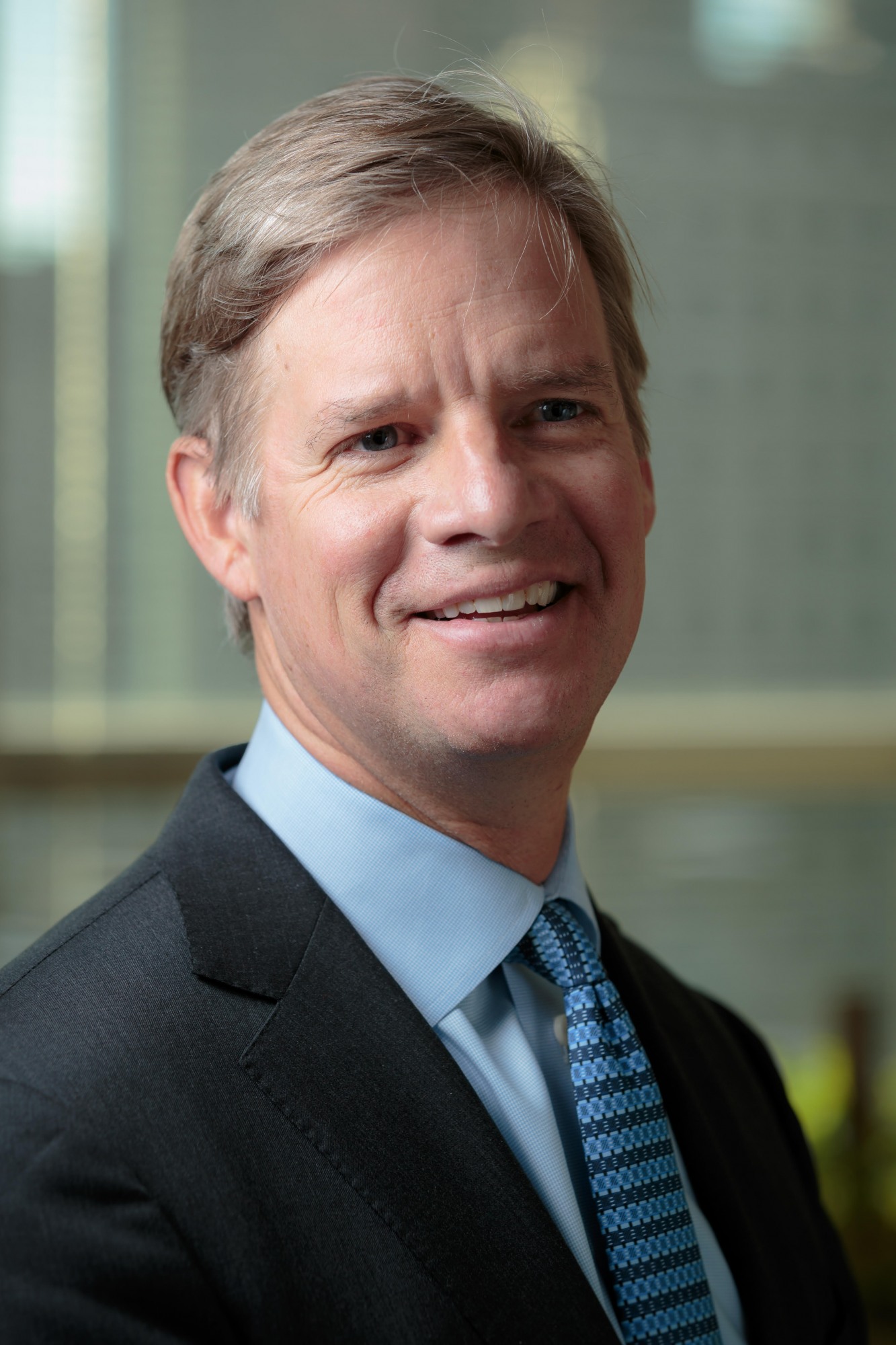 While departing Brown, Dowling will begin service on a volunteer basis as a member of the University's Investment Committee, pending approval by the Corporation of Brown University, Brown's governing body. Joe will contribute industry expertise in support of the committee's role formulating the investment policies that mandate how the Brown University endowment is managed. Dowling has been serving in a part-time role at Brown since July 2020 as chair of the Investment Office and senior advisor to Brown President Christina H. Paxson.
"Joe's contributions to Brown speak for themselves," Paxson said. "Brown has led the country in endowment performance the past two years and ranked among the top endowment performers in higher education nationally the past several years."
But Dowling's contributions to Brown go well beyond this, Paxson said: "He also has shown himself to be a fabulous developer of talent and a remarkable University citizen. The way he has engaged with so many students to help them understand more about the investment world is wonderful, and the Investment Office continues under the exceptional leadership of Vice President and Chief Investment Officer Jane Dietze."
Dowling served as Brown's vice president and CIO from 2013 to 2018, a period in which the University's endowment grew from $2.6 billion to $3.8 billion and produced more than $1.7 billion in investment returns. The endowment contributed more than $1 billion to Brown's operating budget over that five-year span in support of high-impact research, innovative teaching, student financial aid and a wide range of strategic University priorities.
In July 2018, Dowling became chief executive officer of Brown's Investment Office, cultivating new investment opportunities, developing new partnerships and working with Dietze, who assumed the VP and CIO role that year. Dowling served as interim chief financial officer of the University from May 2019 until Jan. 27, 2020, leading all finance and treasury functions, cash and debt management, and budgeting for Brown's $1.3 billion budget.
He continued to work closely with Dietze and other members of the Investment Office in a team approach to leading the endowment after transitioning to his part-time role as chair of the Investment Office in July 2020.
In Fiscal Years 2019 and 2020 — with Dowling and Dietze in their new roles, collaborating with the Investment Committee of the Brown Corporation and the Investment Office — Brown's endowment grew to a record $4.7 billion, significantly outperforming its benchmark portfolios. Brown's investment returns now rank among the top 5% of college and university endowment results over trailing 1-, 3-, 5- and 10-year periods. In the Ivy League, Brown is No. 1 over 1-, 3-, 5- and 7-year periods.
"Joe has a keen ability to know when and where to invest and to carefully manage the balance between risk and return," said Bob Goodman, chair of the Investment Committee of Brown's governing body, the Corporation of Brown University. "Joe also has positioned Brown to be a smart, supportive and first-choice partner of top investment managers."
Perhaps most important, though, said Goodman, is that Dowling has built "a world-class team." The team is excellent in terms of its diligence and analytical framework for determining Brown's investments. Dowling said the strength of the investment team is what he is most proud of as he reflects on his career at Brown.
"I am the most satisfied with the team we built and the fact that we invest in our own uniquely Brown way," Dowling said. "I am honored to have been a part of making Brown the No. 1 performing endowment in the country for the last two years and the Ivy League for the past seven years. I could not have done it without a president that believed in us and a strong Investment Committee. I leave it in exceptional hands under the stewardship of Bob and Jane."
Dowling expects to remain actively engaged with Brown as a member of the Investment Committee, he said.
Before joining Brown, Dowling was the founder and chief executive officer of Narragansett Asset Management, where he managed funds for institutions, pension funds and endowments. An accomplished investor with experience in public and private equity, real estate, commodities and currencies, Dowling has also worked for First Boston, Tudor Investments and Oracle Partners.
At Blackstone, Dowling will oversee all investment activities of Blackstone Alternative Asset Management. The company invests in primarily liquid and semi-liquid investment strategies for institutional and retail investors seeking attractive risk-adjusted returns. BAAM manages $78 billion of assets under management and is a global market leader in allocating to hedge funds.
Dowling has a bachelor's degree and a master of business administration from Harvard University. Born and raised in Providence, he was introduced to the Brown community early in life. His father, Joseph Dowling Jr., graduated from Brown in 1947, taught medicine at the University and served as a Brown Corporation trustee.