PROVIDENCE, R.I. [Brown University] — As Brown University prepares to celebrate its Class of 2021 graduates through a mix of in-person and virtual Commencement and Reunion Weekend events from April 30 to May 2, the University will confer honorary doctorates on six candidates who have achieved great distinction in a variety of fields. The candidates are:
Norman Atkins — Education leader and innovator
Steven R. Jordan — NFL player and business leader
David Lobell — Agricultural ecologist and environmental scientist
Maud S. Mandel — College president and history scholar
Jessica U. Meir — NASA astronaut and marine biologist
Ojetta Rogeriee Thompson — Federal judge and legal pioneer
Honorary degrees are awarded by the Board of Fellows of the Brown Corporation and are conferred by the University president — in English and in Latin — during Commencement exercises. Recipients receive prominent recognition at the ceremony but do not serve as the Commencement speaker; since its earliest days, Brown has reserved that honor for members of the graduating class.
Brown Class of 1982 graduate Steven R. Jordan — a longtime National Football League standout, member of the Minnesota Vikings Hall of Fame and business leader in an accomplished off-the-field career — will deliver this year's Baccalaureate address in a separate ceremony on Friday, April 30, at 5:00 p.m. Given limits on gathering sizes during the COVID-19 pandemic, the Baccalaureate service will be presented virtually and streamed via the Brown website.
Additional details on forums and other events during the weekend are available on Brown's Commencement website.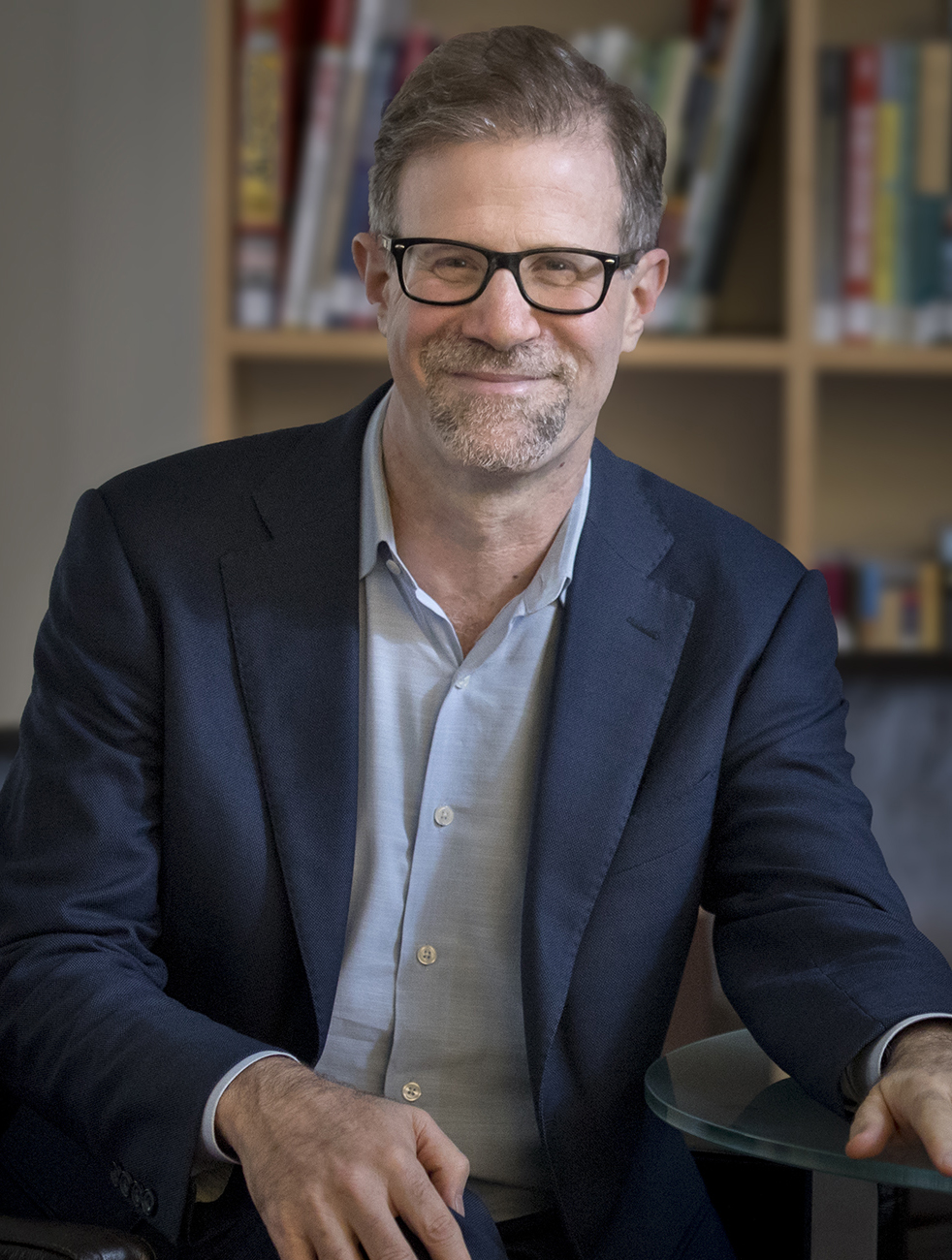 Norman Atkins
Doctor of Humane Letters
Education leader and innovator
Motivated by a lifelong commitment to fighting poverty through education, Norman Atkins leads Together Education, a nonprofit innovation studio that catalyzes enduring, scalable solutions to pressing education challenges. He is also the co-founder and former president of Relay GSE, which trains more than 5,000 public school educators annually.
Atkins is a nationally recognized education innovator, founding North Star Academy, one of New Jersey's most celebrated charter schools, and Uncommon Schools, among the nation's highest-performing charter school networks, serving 21,000 students in the Northeast. In 2013, Atkins co-founded Zearn, a digital math program that reaches nearly one quarter of U.S. elementary school students.
For five years, he was the co-executive director of the Robin Hood Foundation, and he served also as a board member of the Oprah Winfrey Leadership Academy in South Africa. Atkins is a member of the Charter School Hall of Fame and in 2018 received the Heinz Award for Improving the Human Condition.
Atkins earned a bachelor's degree in history from Brown University in 1984 and a master's from Columbia University's Teachers College. He started his career as a journalist, reporting on social issues for national news organizations.
Steven R. Jordan
Doctor of Humane Letters
NFL player and business leader
A Class of 1982 graduate of Brown University, Steven R. Jordan excelled both in the classroom as an engineering concentrator and on the football field as a First Team All-Ivy League player and an honorable mention All-American.
Selected in the 1982 National Football League draft, Jordan played 13 years for the Minnesota Vikings and was selected for six consecutive Pro Bowls. Upon his retirement, he was the Vikings' all-time leading receiver and ranked third on the NFL's all-time receptions list for tight ends. He held positions with the NFL Players Association and was a nominee for NFL Man of the Year. In 2019, he was inducted into the Vikings Hall of Fame and Ring of Honor.
Concurrent with his NFL tenure, Jordan began an off-the-field career starting with Gilbane Building Co. in the off-seasons and has held a number of construction management and real estate development roles. He is currently a human resources director with a focus on diversity, equity and inclusion at Ryan Companies. He continues to volunteer his time in service roles, including with the Phoenix Thunderbirds, NFL Former Players Association and Alpha Phi Alpha. He has served as a member of the Brown Corporation, the Brown Athletic Advisory Council and the Brown University Sports Foundation.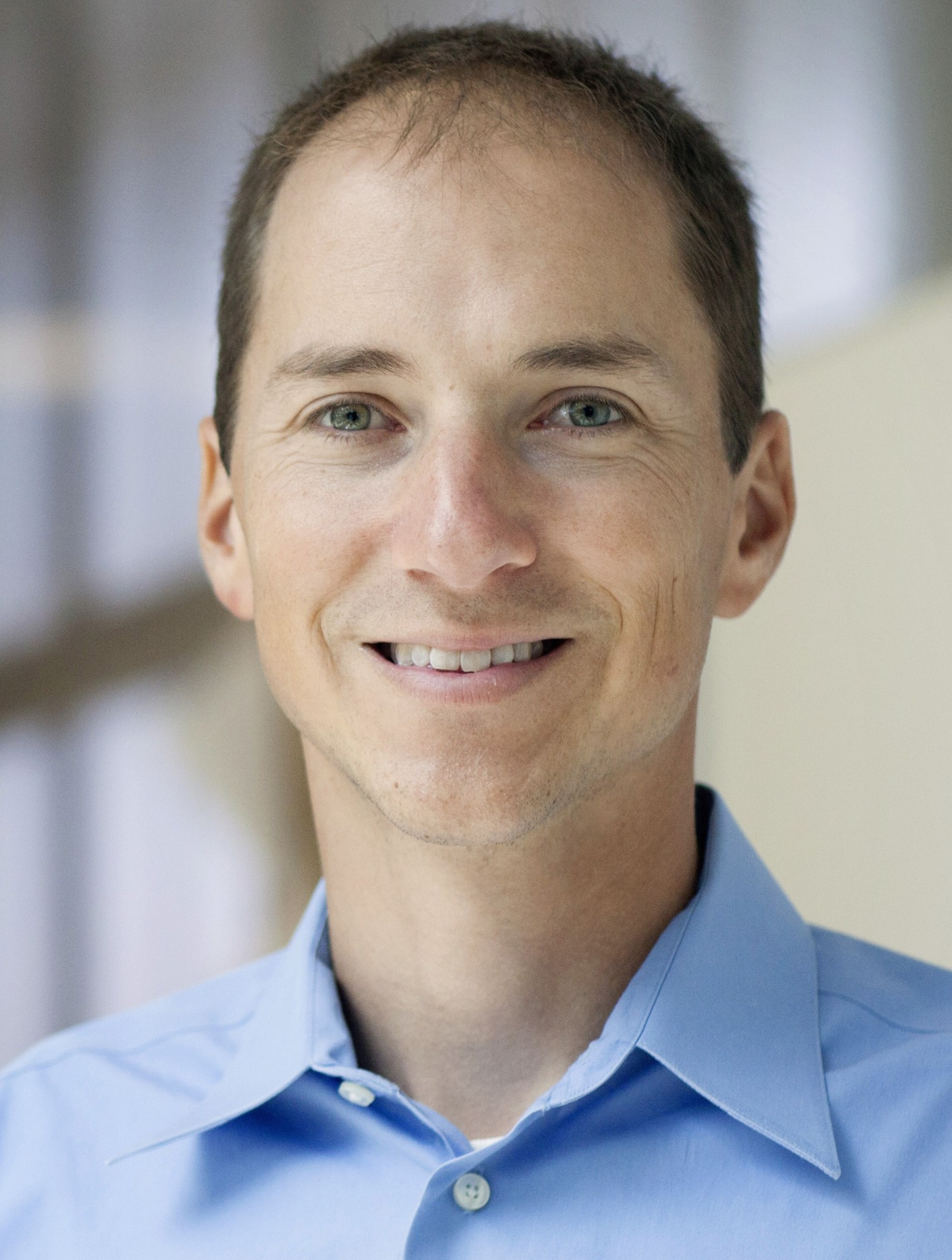 David Lobell
Doctor of Science
Agricultural ecologist and environmental scientist
As an agricultural ecologist, David Lobell conducts research focused on food security, generating and applying unique datasets to investigate the impact of climate change on crop production in rural areas across the globe. A professor in Stanford University's Department of Earth System Science, he has served in a variety of roles at Stanford since 2008 including, currently, as director of the Center on Food Security and the Environment.
For his groundbreaking work to unearth richly informative, but often underused sources of data to study climate change and global food security, Lobell was recognized as a MacArthur Fellow in 2013; a McMaster Fellow in 2014; and an American Geophysical Union Macelwane Medal recipient in 2010. He also served as lead author for the food chapter and as a core writing team member for the Summary for Policymakers in the Intergovernmental Panel on Climate Change Fifth Assessment Report.
Lobell earned a bachelor's degree in applied mathematics, magna cum laude, from Brown University in 2000 and holds a Ph.D. in geological and environmental sciences from Stanford. Prior to joining the Stanford faculty, he was a postdoctoral fellow at Lawrence Livermore National Laboratory.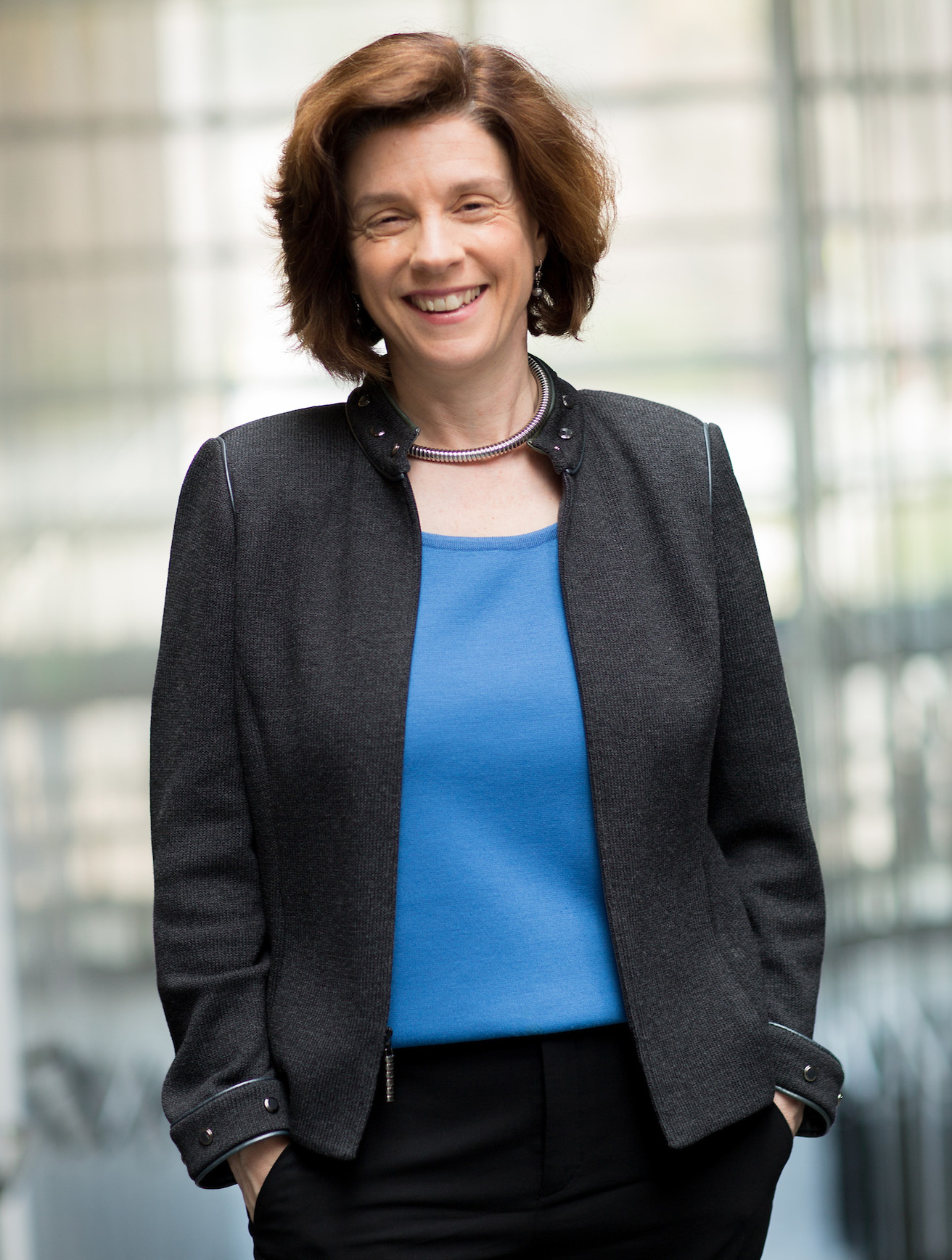 Maud S. Mandel
Doctor of Humane Letters
College president and history scholar
Education leader and scholar Maud S. Mandel is the 18th president of Williams College and the first woman to hold the role. Before her appointment, she served as a longtime professor of history and Judaic studies at Brown, and the University's senior undergraduate academic officer as dean of the College from 2014 to 2018.
At Williams, Mandel has led a charge to articulate a clear and enduring vision for the college's future, advancing educational work, unifying key student support programs and investing in the sustainability of its built environment. Under her leadership, the college launched a new strategic planning effort, established new academic partnerships and encouraged a culture of shared commitment to diversity, equity and inclusion. At Brown, Mandel led the establishment of the Brown Learning Collaborative, created the Wintersession program, launched BrownConnect, and oversaw a collaborative process to open the Undocumented, First-Generation College and Low-Income Student Center.
An accomplished historian, Mandel has devoted her scholarship to examining how policies and practices of inclusion and exclusion in 20th century France have affected ethnic and religious minorities. Her scholarship has been recognized with fellowships from the National Endowment for the Humanities, the American Council of Learned Societies and the American Philosophical Society, among others.
Mandel earned her undergraduate degree from Oberlin College in 1989 and her master's and Ph.D. from the University of Michigan in 1993 and 1998, respectively.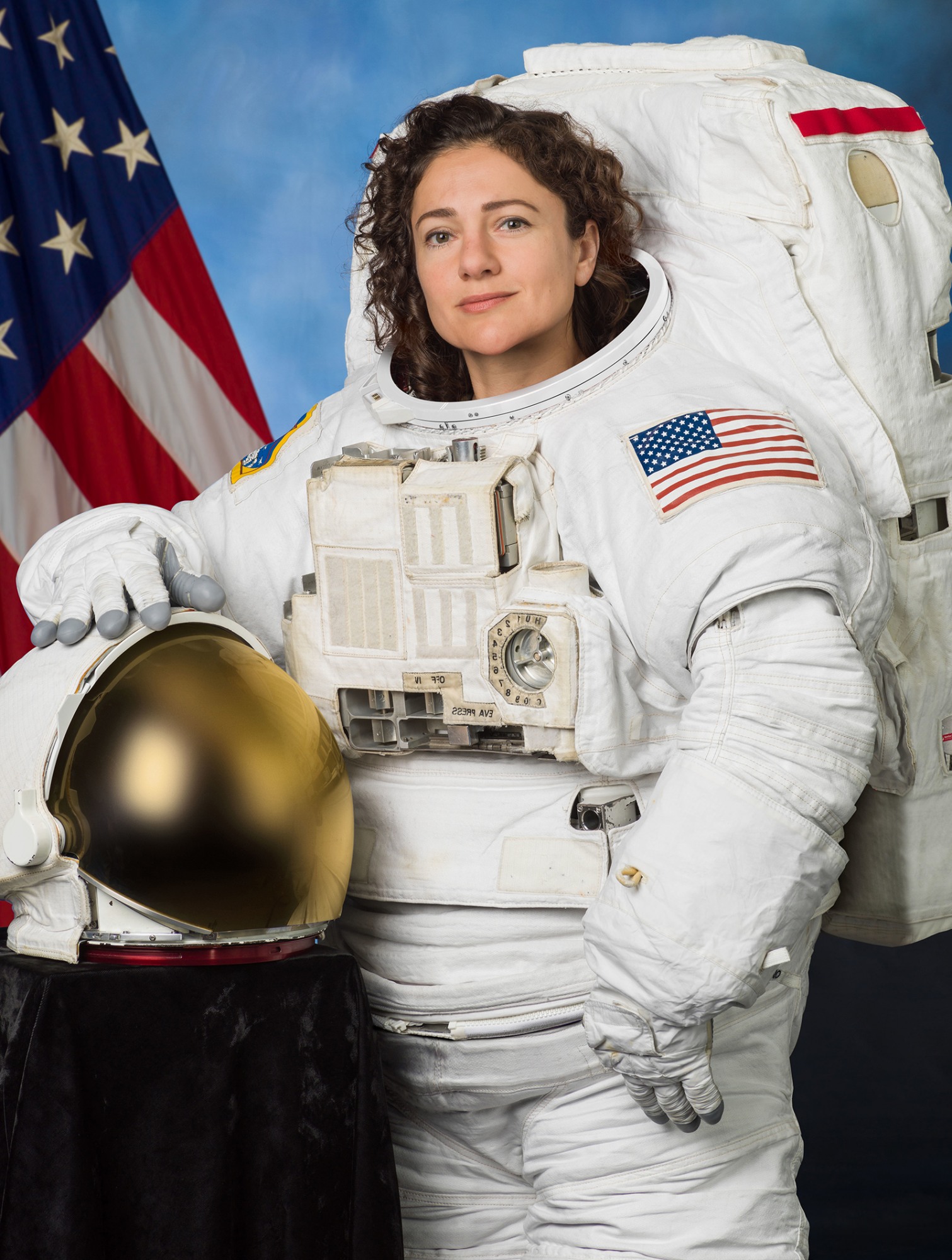 Jessica U. Meir
Doctor of Science
NASA astronaut and marine biologist
In 2019-20, NASA astronaut Jessica Meir spent 205 days in space and completed 3,280 orbits of the Earth while serving as a flight engineer onboard the International Space Station (ISS), contributing to experiments in biology, Earth science, human research, physical sciences and technology development. During her mission, she made history when she conducted the first three all-woman spacewalks. 
Meir has extensively studied the physiology and adaptation of animals and humans in extreme environments. While at Harvard Medical School, she took part in Smithsonian Institution diving expeditions to the Antarctic and Belize. As a scientist at Lockheed Martin's Human Research Facility, she supported research in human physiology on the space shuttle and the ISS. She also served as a crew member in the Aquarius underwater habitat for a NASA Extreme Environment mission.
In 2013, Meir was selected as one of eight members of the 21st NASA astronaut class — her preparation included intensive instruction in ISS systems, robotics, physiological training, T38 flight training, and water and wilderness survival training. In 2018, she was named one of the first astronauts for Artemis, NASA's exploration program that will return humans to the Moon.
Meir earned a bachelor's degree in biology from Brown University in 1999, a master's from the International Space University, and a Ph.D. in marine biology from Scripps Institution of Oceanography.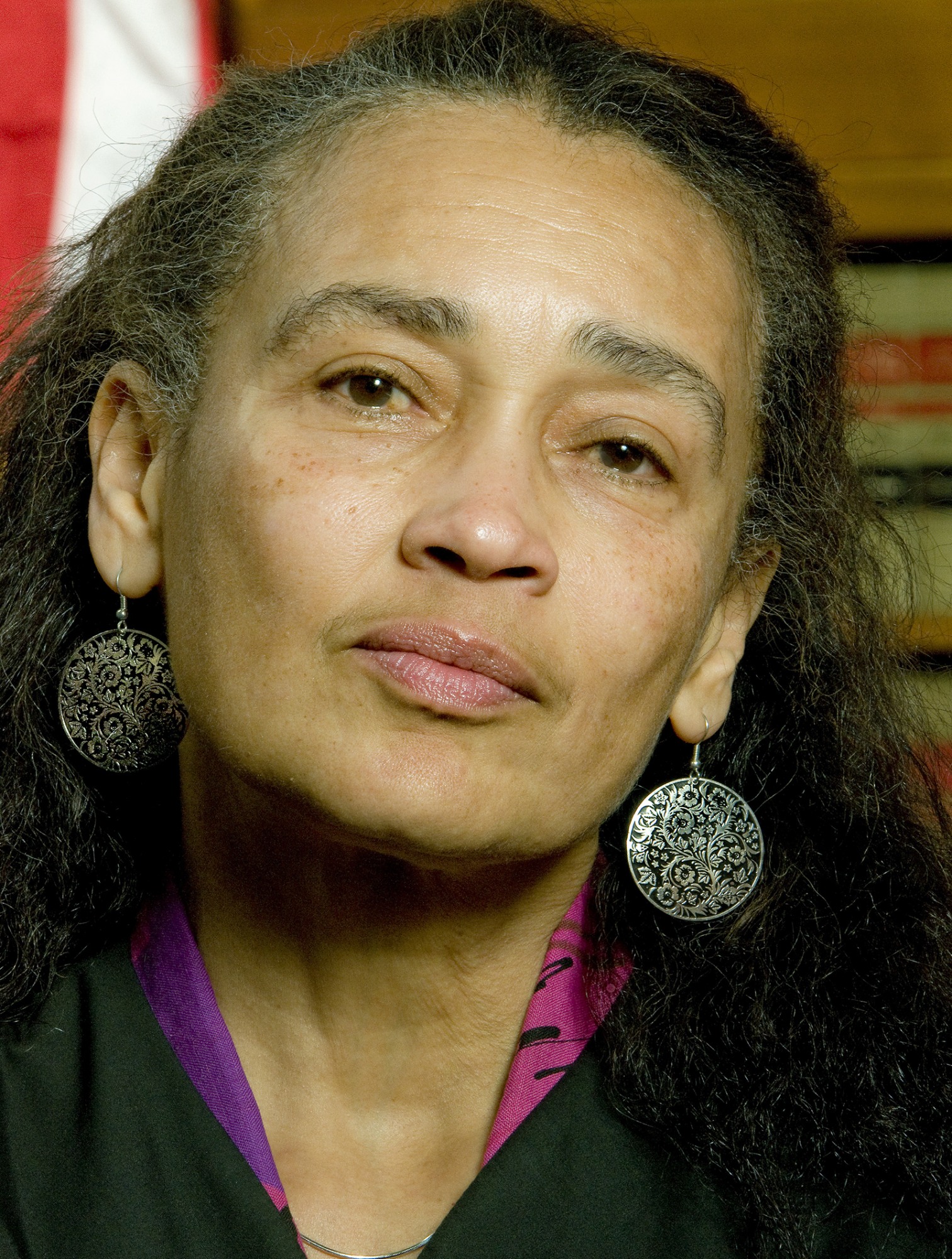 Ojetta Rogeriee Thompson
Doctor of Laws
Federal judge and legal pioneer
Appointed by President Barack Obama in 2009, O. Rogeriee Thompson is the first African American and second woman to serve as a judge on the U.S. First Circuit Court of Appeals. She was confirmed by a U.S. Senate vote of 98-0.
Previously, Thompson led a pathbreaking legal career as a member of the Rhode Island judiciary, serving as a District Court judge and a Superior Court justice. Before joining the bench, she was a senior partner with Thompson & Thompson, assistant city solicitor for the City of Providence, an associate with McKinnon and Fortunato, and a senior staff attorney for Rhode Island Legal Services.
As an author and consultant, Thompson has volunteered her time for numerous governing boards and committees, serving on the Brown Corporation, Roger Williams University School of Law board of trustees, Save the Bay's leadership council, the College Unbound board of trustees, and the First Circuit Judicial Council.
Thompson earned a bachelor's degree from Brown University in 1973 and a J.D. from Boston University School of Law in 1976. She holds honorary degrees from the University of Rhode Island, Bryant University, RWU Law, and Johnson and Wales University.