PROVIDENCE, R.I. [Brown University] — During its annual spring meeting in May, the Corporation of Brown University elected three new members to its Board of Fellows and seven new members to its Board of Trustees. Each was invited to serve on Brown's governing body based on their commitment to the University and its mission of education and research.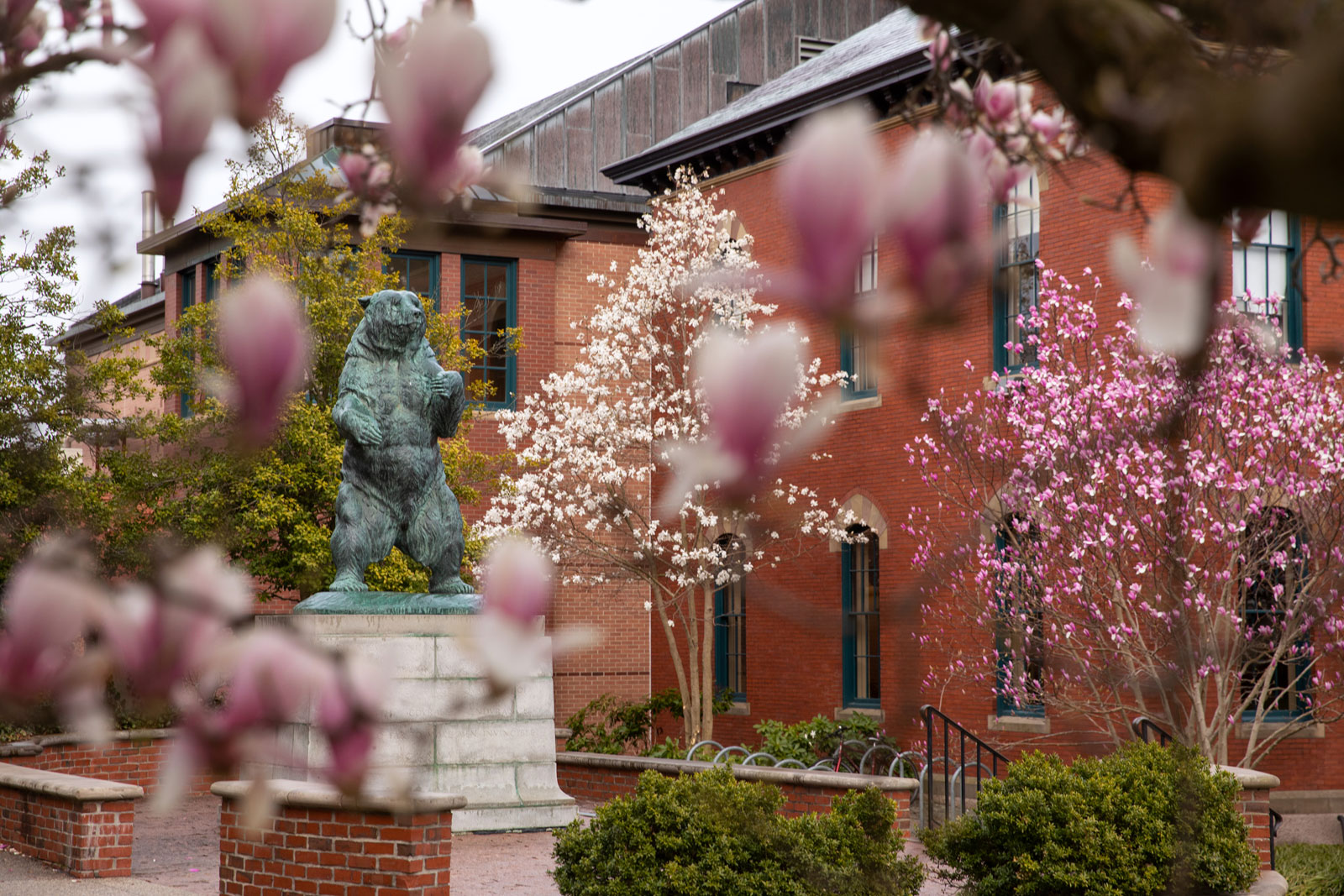 John C. Atwater, a 1983 Brown graduate and a trustee since 2015, Pamela R. Reeves, a 1987 Brown graduate and a trustee since 2016, and Nancy G. Zimmerman, a 1985 Brown graduate and trustee since 2019 and from 2010 to 2016, were elected to the Board of Fellows. Members of the Board of Fellows customarily serve 11-year terms.
Seven new trustees — Angelique G. Brunner, Susan Y. Chon, Joe Dowling, Carlos A. Lejnieks, Denise Marte, Russell E. Malbrough and Sridhar Ramaswamy — were elected by the Corporation. Members of the Board of Trustees customarily serve six-year terms, with new alumni trustees serving for two years. Marte will serve as a new alumni trustee.
Members are elected by the Corporation and are formally engaged in October at the first Corporation meeting of the academic year.
All members are dedicated to ensuring that their work will produce an intellectual environment that will shape the careers and lives of future generations. The roles and responsibilities of Corporation members are outlined in detail on the Corporation website.
New Fellows
John C. Atwater, a 1983 Brown graduate and trustee since 2015, is the founder, co-chairman and chief executive officer of Prime Group, which owns and manages more than $15 billion in real estate assets worldwide. The firm comprises Prime Residential — among the largest private owners of multifamily assets in the western United States — and Prime Finance, a leading commercial real estate loan provider. Driven by a focus on education and environmental causes, Atwater currently serves, and has previously served, on a variety of boards, including the California Academy of Sciences, which he chaired from 2010 to 2014. Atwater earned his MBA from the Stanford Graduate School of Business in 1987.
Pamela R. Reeves, a 1987 Brown graduate and trustee since 2016, is an international development and policy strategist who advises governments, foundations and private sector companies. She has contributed to global strategic agenda-setting as an advisor to Nike and Mars, Inc., and as the consulting senior advisor on gender strategy to the executive office of Melinda Gates. Reeves served as director of Secretary Hillary Rodham Clinton's International Fund for Women and Girls at the U.S. Department of State. She served as the United Nations human rights officer in Liberia during that country's civil war and has worked in over 20 countries on governance transitions over the past three decades. Reeves serves on the boards of directors of Women for Women International, Kakenya's Dream and the University of Global Health Equity in Rwanda. She holds a master's degree in international relations from Yale University.
Nancy G. Zimmerman, a 1985 Brown graduate and trustee since 2019 and from 2010 to 2016, is the co-founder and managing partner of Bracebridge Capital, an absolute return hedge fund with more than $12 billion under management. Prior to founding Bracebridge in 1994, she worked for Goldman Sachs and O'Connor & Associates. At Brown, she received the Alfred H. Joslin Award for Service to the Brown community. She serves as the inaugural chair of the President's Advisory Council for Brown's Carney Institute for Brain Science, where she has helped to accelerate the institute's strategic plan and to support faculty tackling the most significant questions in brain science. At other institutions — including the Transformative Scholars Program in Neurology at Mass General Hospital and the Ragon Institute of MGH, MIT and Harvard — Zimmerman has led a series of initiatives that fund early-career investigators. In 2020, she helped to fund and promote cutting-edge research on COVID-19. Zimmerman is also a member of the board of directors of the nonprofit Social Finance U.S., which specializes in innovative public-private funding partnerships.
New Trustees
Angelique G. Brunner, a 1994 Brown graduate, is the CEO of EB5 Capital, an $800 million commercial real estate investment firm connecting foreign investors with job-creating projects designed to fulfill the requirements of the EB-5 Immigrant Investor Program. Prior to founding EB5 Capital, Brunner held various senior management roles in finance, including at Fannie Mae and National Capital Revitalization Corporation. A leader in economic development and impact investing, Brunner has been nationally recognized for her work by media and industry. She currently serves on the board of Cushman & Wakefield. Brunner holds a master's of public administration from Princeton University and is a first-generation college graduate.
Dr. Susan Y. Chon, a 1991 Brown graduate with an independent concentration in children's literature, is a professor in the Department of Dermatology at the University of Texas M.D. Anderson Cancer Center. Prior to joining the faculty, she earned her M.D. from Stanford University School of Medicine. She then completed her internship in internal medicine and her dermatology residency at Stanford University Hospital. Chon specializes in treating patients with skin cancers, melanomas and skin disorders from cancer treatments. She is a medical educator and an active mentor for medical students and dermatology residents. She is also director of the Skin Cancer Screening and Prevention Program and founded the volunteer physician program for the Brookwood Community, a residential and vocational program for adults with disabilities. Chon is the president of the Brown Club of Houston, helping to maintain the connection between Brown and its graduates throughout the world, and serves as a member of the Women's Leadership Council, Women's Launch Pad and Philanthropy Advisory Group. 
Joe Dowling is the global co-head of Blackstone Alternative Asset Management and oversees and leads its investment activities. Prior to joining Blackstone in 2021, Dowling led Brown's endowment as chief executive officer from 2018 to 2020 and chief investment officer from 2013 to 2018. He also served as interim chief financial officer of the University, leading all finance and treasury functions, as well as cash and debt management. During Dowling's tenure at Brown, the University was the number one performer in the Ivy League for the last one, three, five and seven years. Before joining Brown, Dowling was founder and chief executive officer of Narragansett Asset Management, where he managed funds for institutions, pension funds and endowments. Dowling holds both a bachelor's degree and an MBA from Harvard University.
Carlos A. Lejnieks, a 2000 Brown graduate, is chief executive officer of Big Brothers Big Sisters of Essex, Hudson and Union Counties, and immediate past chairman of Big Brothers Big Sisters of New Jersey. Lejnieks co-founded and is a trustee of Democracy Prep Public Schools based in Harlem. Previously, he helped lead North Star Academy and held positions as vice president at C.N. Communications International and Goldman Sachs. He has also served on President Barack Obama's regional finance committee and the transition teams of New Jersey governors Chris Christie and Phil Murphy as well as then-Newark Mayor Cory Booker. He is a gubernatorial appointee to the New Jersey Real Estate Commission representing the public's interest. Lejnieks serves on the boards of Saint Peter's University, New Jersey City University, New Jersey's public television station and Jersey City Medical Center. He earned a master's degree from the London School of Economics and holds an honorary doctorate from Saint Peter's University. In July, he will become president of the Brown Alumni Association, the first Latinx person to hold that position.
Russell E. Malbrough, a member of the Class of 1998, is the director of alumni relations at Suffolk County Community College in New York. Prior to joining Suffolk in 2013, Malbrough was associate director of alumni relations at Stony Brook University. He held previous positions at Columbia University and the American Lung Association. A former member of the executive board of the Black Ivy Alumni League, he also served as president and historian of the Providence chapter of Alpha Phi Alpha, Brown's oldest Black fraternity. At Brown, Malbrough is the co-founder and past president of the Inman Page Black Alumni Council and co-chair of the President's Advisory Council on Diversity. Malbrough serves as co-chair of the IRAAS Alumni Council at Columbia and a class reunion volunteer at the Manhattan Center for Science and Mathematics. He sits on the Westhampton Beach Performing Arts Center Cultural Equity Council. Continuing his scholarship in African American studies and sociology, Malbrough earned a master's degree in African American studies from Columbia University.
Dr. Denise Marte, a 2020 graduate of the Warren Alpert Medical School, is a resident in emergency medicine at New York-Presbyterian Hospital. While at Brown, Marte was involved in caring for underserved populations and researching health equity and disparities, including with the Health Equity Institute of the Rhode Island Department of Health. That work inspired her to get other medical students involved with RIDOH. Marte earned a bachelor's degree from Middlebury College and completed post-baccalaureate studies in the premedical sciences at Columbia University.
Sridhar Ramaswamy, who earned a Ph.D. in computer science from Brown in 1995, is the co-founder and chief executive officer of Neeva, the world's first ad-free, private, subscription search engine. He is also a venture partner at Greylock Partners, a venture capital firm where he works with companies that leverage data at scale, artificial intelligence-based machine learning and analytics. Prior to joining Greylock in 2018, Ramaswamy held various roles at Google — including senior vice president of advertising and commerce, and senior vice president of engineering — and at Epiphany, a marketing software company. Ramaswamy has held research positions at Bell Labs, Lucent Technologies and Bell Communications Research, and has published numerous papers on database systems and theory — an area in which he holds several patents. He is currently on the board of directors of Gretel.ai, a machine learning-based privacy engineering company, and was a former board member of the Interactive Advertising Bureau and Palo Alto Networks. Ramaswamy earned a bachelor's of technology from the Indian Institute of Technology Madras.