PROVIDENCE, R.I. [Brown University] — After more than a decade of accomplished service, Kevin McLaughlin will finish his extended term as Brown University's dean of the faculty effective June 30, 2022, and complete a sabbatical before returning to the faculty as a professor of English, comparative literature and German studies.
During his 11 years as dean, McLaughlin collaborated with University and academic department leaders to grow and diversify the faculty and worked tirelessly to enhance the academic strength of departments, centers and institutes across campus. In a Tuesday, Nov. 30, letter to the Brown community, Provost Richard M. Locke said he was honored to have worked with McLaughlin in the role and will miss his leadership. 
"Kevin has been a longstanding presence on Brown's senior leadership team and has been a tireless advocate for faculty," Locke said. "He leaves an enduring legacy and impact on our institution, and I am endlessly grateful for his contributions over the last 11 years. Kevin richly deserves our gratitude for his remarkable service and our best wishes for his future endeavors."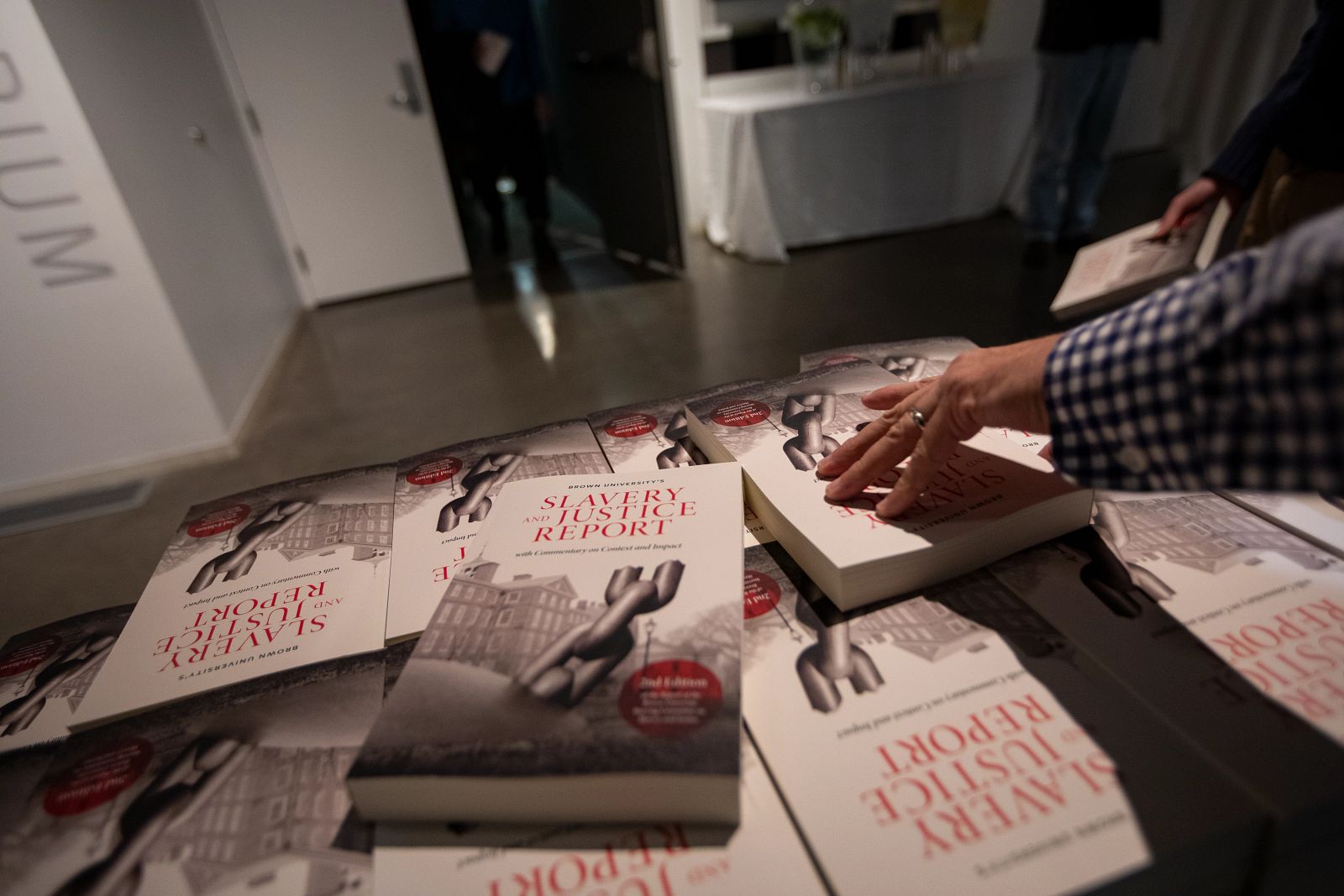 Through the course of McLaughlin's tenure, the number of regular faculty under the dean of the faculty grew from 517 to 609, the largest expansion of the faculty ranks in Brown's history. Among those faculty, the number from historically underrepresented groups increased by more than 130%.
McLaughlin helped the University create post-tenure sabbaticals, "regularized" many long-serving temporary faculty into permanent lecturer positions with benefits, and reduced the teaching load in the humanities and qualitative social sciences from four to three courses per year. Each of those efforts highlights his work to ensure equitable treatment of faculty across disciplines and demographic lines, and to build and maintain an inclusive environment for faculty, staff and students across the University.
McLaughlin played a key role in enhancing and launching a number of signature academic entities at Brown, including the Cogut Institute for the Humanities, the Center for the Study of Race and Ethnicity in America, and the Center for the Study of Slavery and Justice.
"Each of these centers has had a significant impact at Brown and in an international context where Brown is a recognized leader,"  McLaughlin said. "I have been very fortunate to have been able to collaborate with outstanding colleagues to build an environment  for innovative interdisciplinary research and education."
McLaughlin first arrived at Brown in 1996 as an assistant professor of English, rising to the position of associate professor of English and comparative literature with tenure in 2000 and full professor in 2003.  He was named the George Hazard Crooker Professor of English, Comparative Literature, and German Studies in 2012. McLaughlin was appointed dean of the faculty in 2011 by then-president Ruth Simmons; in addition to assuming  his new responsibilities as dean, he also continued his scholarship, publishing two books and teaching both undergraduate and graduate courses on 19th-century European literature and philosophy.