PROVIDENCE, R.I. [Brown University] — For the first time in three years given the impact of COVID-19, Brown's most advanced entrepreneurial ventures came together in front of a live audience on Thursday, March 17, to pitch their ideas to a panel of accomplished judges and vie for $50,000 in funding.
The big winner at the Nelson Center for Entrepreneurship's fifth-annual Venture Prize pitch night?
A student/faculty venture called AtomICs — a next-generation data storage computing start-up that harnesses small molecule mixtures to store digital information and perform computations.
AtomICs took home the top prize of $25,000 at the Alumnae Hall event, attended by a spirited crowd of more than 250 community members.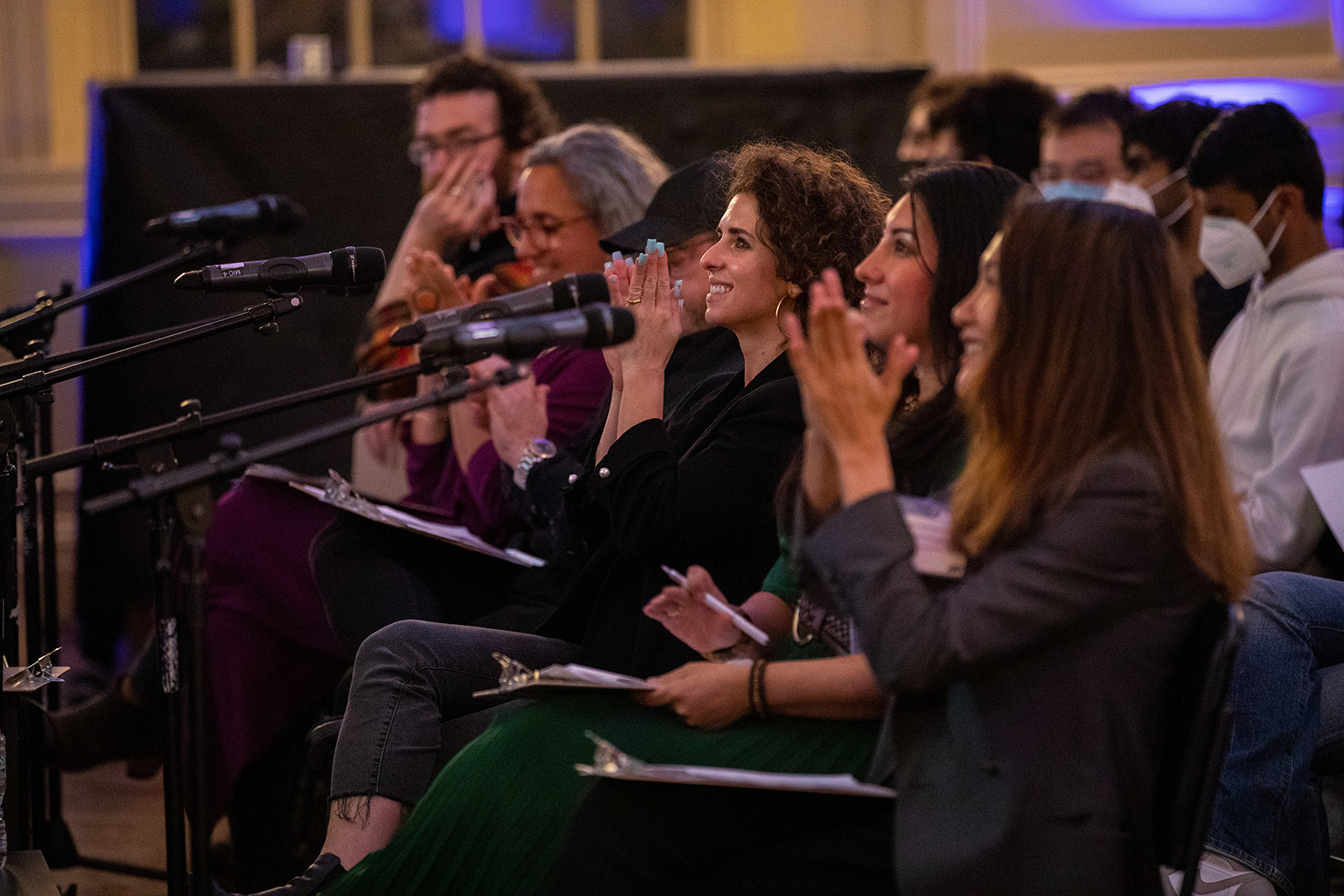 "There are some serious problems with how we store and process our data," said Ph.D. student Dana Biechele-Speziale during the teams presentation, noting a dwindling silicon supply. "What we need is nothing short of a paradigm shift in approach. That's where AtomICs comes in. We have already shown that we can store digital data denser, more sustainably and for longer periods of time when compared to conventional and current DNA competitors… We are revolutionizing the way we store and process digital data by using small molecules."
Biechele-Speziale pitched the team's venture with fellow Ph.D. student Selahaddin Gumus; the graduate students partnered with Brenda Rubenstein, an associate professor of chemistry, and Jacob Rosenstein, an associate professor of engineering, to create AtomICs.
The Venture Prize supports student teams at Brown that have identified a significant opportunity, and whose ventures have the potential to create "impact at scale." The prize funding provides resources to assist the growth of ventures, with winners selected by a panel of Brown alumni spanning a variety of sectors and entrepreneurial careers.
Dream!N, an online, user-generated content game platform for playing, exploring, creating and socializing, earned the event's $15,000 second prize.
"We (daily users) want a much simpler tool and also a platform to share," Class of 2023 computer science and economics concentrator Yifei Wang explained during the team's presentation. "That is what we are bringing to the game industry."