PROVIDENCE, R.I. [Brown University] — During its Commencement and Reunion Weekend from May 27 to 29, Brown University will confer honorary doctorates on nine candidates who have achieved great distinction in a variety of fields.
Honorary degree highlights will include a Commencement oration delivered by Speaker of the U.S. House of Representatives Nancy Pelosi; a Baccalaureate address by public health leader Dr. Seth Berkley, CEO of Gavi, the Vaccine Alliance; and an honorary degree oration for the Class of 2020 by dancehall icon Shaggy, a former U.S. Marine.
"A Brown tradition since 1769, the annual presentation of honorary degrees offers our community the chance to acknowledge and celebrate the achievements of leaders from a wide variety of backgrounds," said Brown President Christina H. Paxson. "Having made tremendous impacts in government, public health, the arts, global affairs, science and technology, and more, this year's distinguished recipients offer a superb example to our newest graduates."
The full list of honorary degree recipients includes:
Dr. Nicole Alexander-Scott — Physician and public health leader
Dr. Seth Berkley — Physician and public health leader
Guido Imbens — Nobel Laureate and economist
Stanley Nelson — Oscar-nominated filmmaker
Nancy Pelosi — Speaker of the U.S. House of Representatives
Shaggy — Reggae icon and U.S. Marine
Alice and Thomas Tisch — Brown leaders and benefactors
Zeynep Tüfekçi — Technology scholar and educator
In addition, Brown will honor the late telecommunications pioneer George H. Billings (1950-2021), a Class of 1972 graduate. On the day of his death, Brown President Christina H. Paxson conferred upon him a Doctor of Humane Letters and presented him a doctoral hood. During Commencement, Billings' brother, John Billings, will accept a diploma in recognition of the honorary degree.
The degrees will be awarded during a truly one-of-a-kind Commencement and Reunion Weekend, in which Brown celebrates its Class of 2022 graduates as well as the Class of 2020, whose graduates missed their in-person Commencement experience due the COVID-19 pandemic and will return for their own dedicated ceremony. Honorary degrees are awarded by the Board of Fellows of the Brown Corporation and are conferred by the University president — in English and in Latin — during Brown's Commencement exercises.
Pelosi will deliver a Commencement oration during the University Ceremony on Sunday, May 29, following two senior orations from members of the Class of 2022 and the presentation of honorary degrees.
Berkley, a physician and public health leader who earned his bachelor's degree and M.D. from Brown, will deliver the Baccalaureate address to the undergraduate Class of 2022 on Saturday, May 28, in the Meeting House of the First Baptist Church in America. With that space reserved for members of the graduating class, the Baccalaureate address will be presented on video screens for family and friends on the College Green and other locations.
Shaggy will receive his degree and deliver an honorary degree oration during the Undergraduate Class of 2020 Commencement Ceremony on Saturday, May 28.
Further details on Commencement forums and other events during the weekend will be posted in the coming weeks at www.brown.edu/about/commencement.
News Media Access
Brown-issued media credentials are required for access to the weekend's events, including the University Ceremony on Sunday, May 29, when most honorary degrees will be awarded and Speaker Pelosi will deliver a Commencement Oration. Media credentials will be reserved exclusively for journalists working on assignment for credentialed professional news organizations. Space is limited and the University may limit the total number of credentials awarded.
Members of the media must request credentials by 12:00 noon EDT on Wednesday, May 25. Please email [email protected] and include the professional news organization's name along with the journalist's name, telephone number and email address. For requests that are granted, credentials will be made available for pickup on the Brown campus in advance of the weekend.
Honorary Degree Candidates
Dr. Nicole Alexander-Scott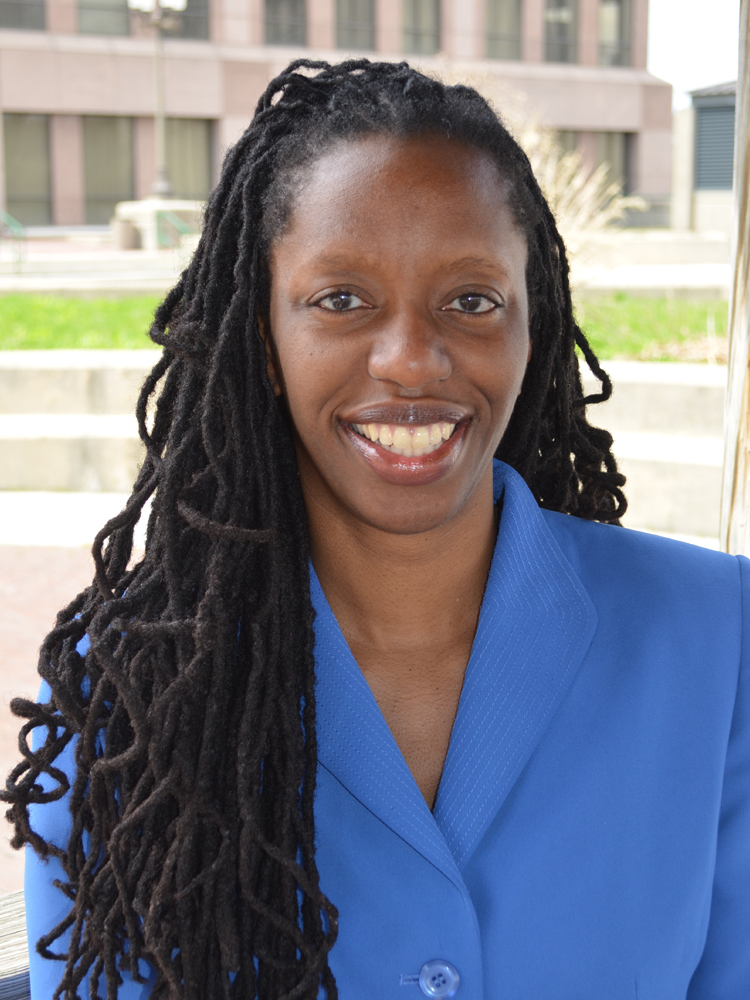 Doctor of Humane Letters
Physician and public health leader
An infectious disease specialist, Dr. Nicole Alexander-Scott served as director of the Rhode Island Department of Health from 2015 to 2022, leading the state through the first two years of the COVID-19 pandemic. She brought tremendous experience to her state post from her work as a specialist in infectious diseases for children and adults and from her time as an associate professor of pediatrics, medicine and public health at Brown University.
In her time as director, Alexander-Scott focused on giving every person and community an equal opportunity to be as healthy as possible. Under her leadership, the department was committed to addressing community-level determinants of health, such as education, housing, transportation and employment. A former president of the Association of State and Territorial Health Officials, the national organization for state health directors, she was honored for her commitment to health equity by groups including Grow Smart Rhode Island, the Rhode Island Chapter of the American Academy of Pediatrics, and the Kresge Foundation.
A native of Brooklyn, Alexander-Scott attended Cornell University, where she majored in human development and family Studies. She graduated from SUNY Upstate Medical University at Syracuse and finished a combined fellowship in adult and pediatric infectious diseases at Brown, where she also earned a master of public health.
Dr. Seth Berkley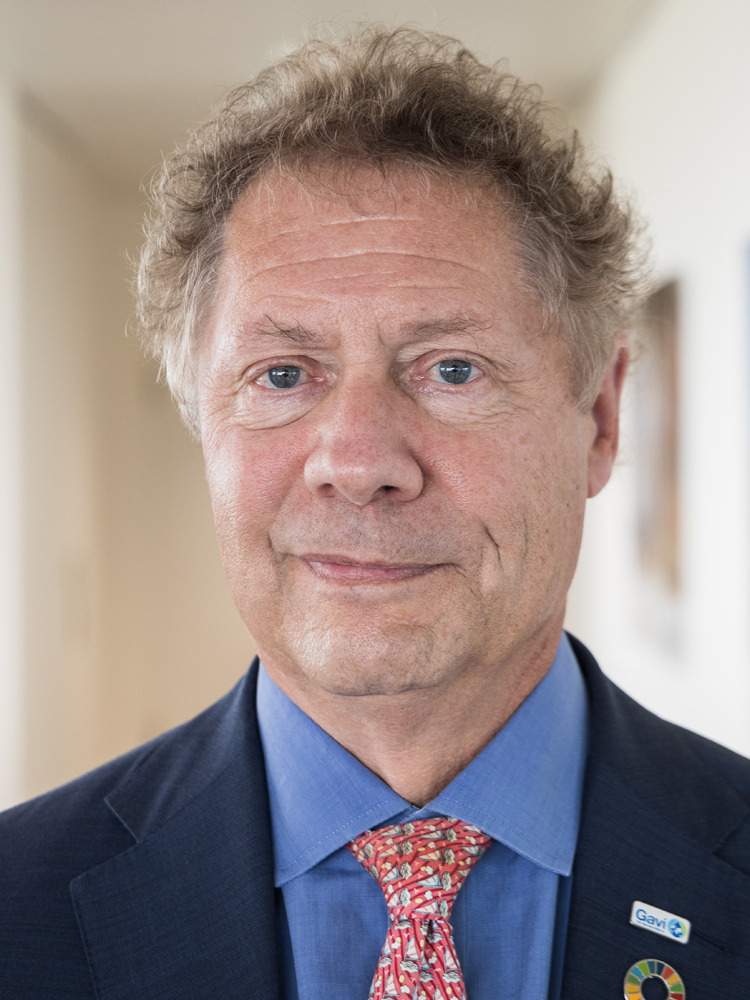 Doctor of Medical Science
Physician and public health leader
A pioneer in global public health, Dr. Seth Berkley has been a champion of equitable access to vaccines, and a driving force for improving the way the world prevents and responds to infectious disease. A physician and infectious disease epidemiologist who earned his bachelor's degree and M.D. from Brown University, Berkley joined Gavi, the Vaccine Alliance, as CEO in 2011. During his tenure, Gavi has expanded access to new vaccines and increased coverage of routine immunization in lower-income countries.
In 2020, Berkley co-created COVAX, a global multilateral solution aimed at ensuring equitable access to COVID-19 vaccines for people in all countries, regardless of their ability to pay. To date, the initiative has shipped close to 1.5 billion vaccine doses. Under his leadership, Gavi received the Lasker-Bloomberg Public Service Award and the Princess of Asturias Award. Berkley has been featured on the cover of Newsweek and recognized by TIME as one of the world's most influential people.
Previously, Berkley founded the International AIDS Vaccine Initiative, serving as president and CEO for 15 years. He has worked for the Rockefeller Foundation, the Centers for Disease Control and Prevention, the Massachusetts Department of Public Health, and the Carter Center, where he was assigned as an epidemiologist at the Ministry of Health in Uganda.
George H. Billings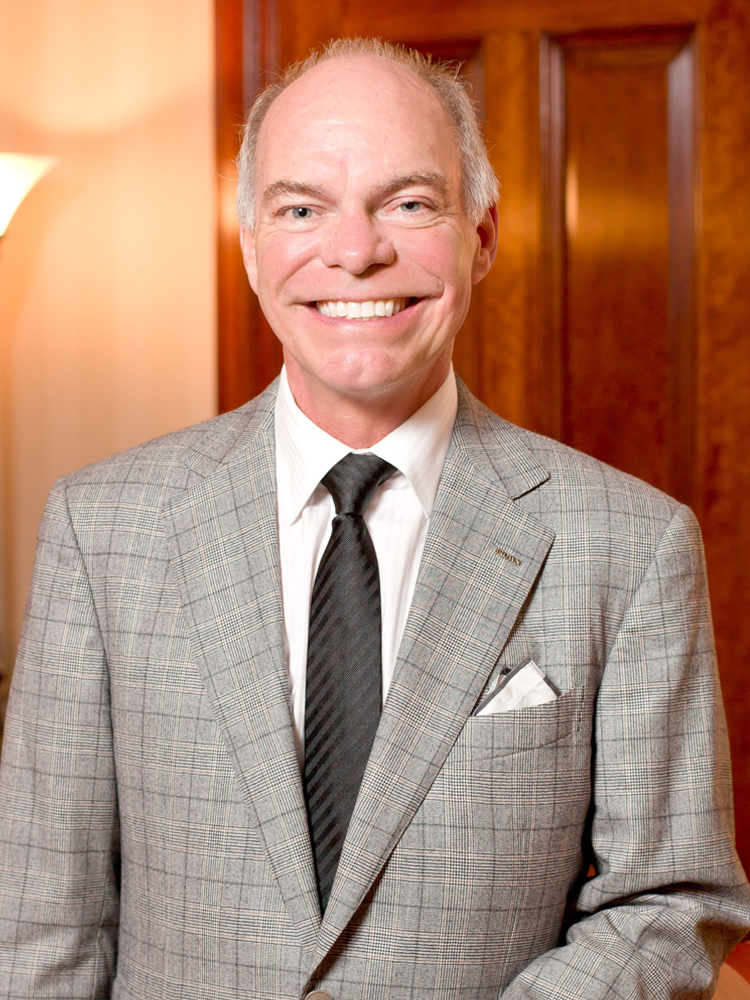 Doctor of Humane Letters
Telecommunications pioneer
A Class of 1972 graduate of Brown University, the late George H. Billings (1950-2021) was an executive in the cellular telephone and satellite television industries in the U.S. and Latin America. He developed and implemented strategies that continue to drive those businesses today. On the day of his death, Brown President Christina H. Paxson conferred upon him a Doctor of Humane Letters and presented him a doctoral hood.
Billings founded and served as president of Billings & Co., a management consulting firm serving Fortune 500 and development stage companies. He served on the governing boards of multiple private and public companies, on the development board at Phillips Academy, as a member of the Board of Overseers of the Marine Biological Laboratory, and as a volunteer for conservation organizations on Cape Cod.
A member of the sailing team at Brown, Billings served as president of the Class of 1972 as a student and as an alumnus, providing leadership for class fundraising activities. He was a trustee on the Brown Corporation, president of the Brown Alumni Association and the Association of Class Leaders, vice chair of the University's $1.6 billion Boldly Brown campaign, a member of the 250th Anniversary Steering Committee and a member of the Brown Annual Fund Executive Committee. In 2002, he received the Brown Alumni Association's Alumni Service Award and, in 2008, the Brown Bear Award, the University's highest award for alumni service. 
In addition to his bachelor of arts degree from Brown with concentrations in English and American literature, Billings also earned an MBA from Harvard Business School.
Guido Imbens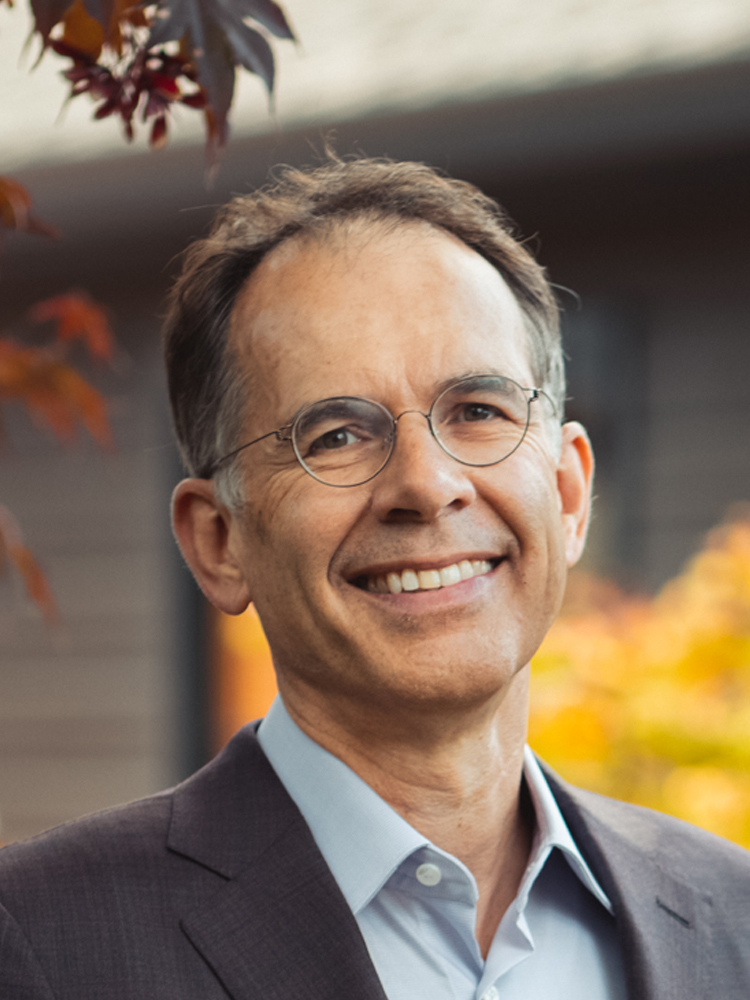 Doctor of Humane Letters
Nobel Laureate and economist
A winner of the 2021 Nobel Prize in Economic Sciences, Netherlands native Guido Imbens is an economics and applied econometrics professor at Stanford University who earned his Ph.D. from Brown in 1991.
Imbens specializes in methods for drawing causal inferences from experimental and observational data. He won a share of the Nobel Prize for his major role in developing a methodology for analyzing causal relationships in the social sciences. He is editor of Econometrica, has published research in many other leading economics and statistics journals and co-authored the book "Causal Inference in Statistics, Social and Biomedical Sciences."
Before joining Stanford in 2012, Imbens held tenured positions at the University of California, Los Angeles; the University of California, Berkeley; and Harvard University. He is a member of the Econometric Society, the Royal Holland Society of Sciences and Humanities, the Royal Netherlands Academy of Sciences, the American Academy of Arts and Sciences, the National Academy of Sciences and the American Statistical Association.
Imbens holds an honorary doctorate from the University of St. Gallen in Switzerland. In 2017, Brown awarded him the Horace Mann Medal, an annual honor to a Graduate School alum who has made important contributions.   
Stanley Nelson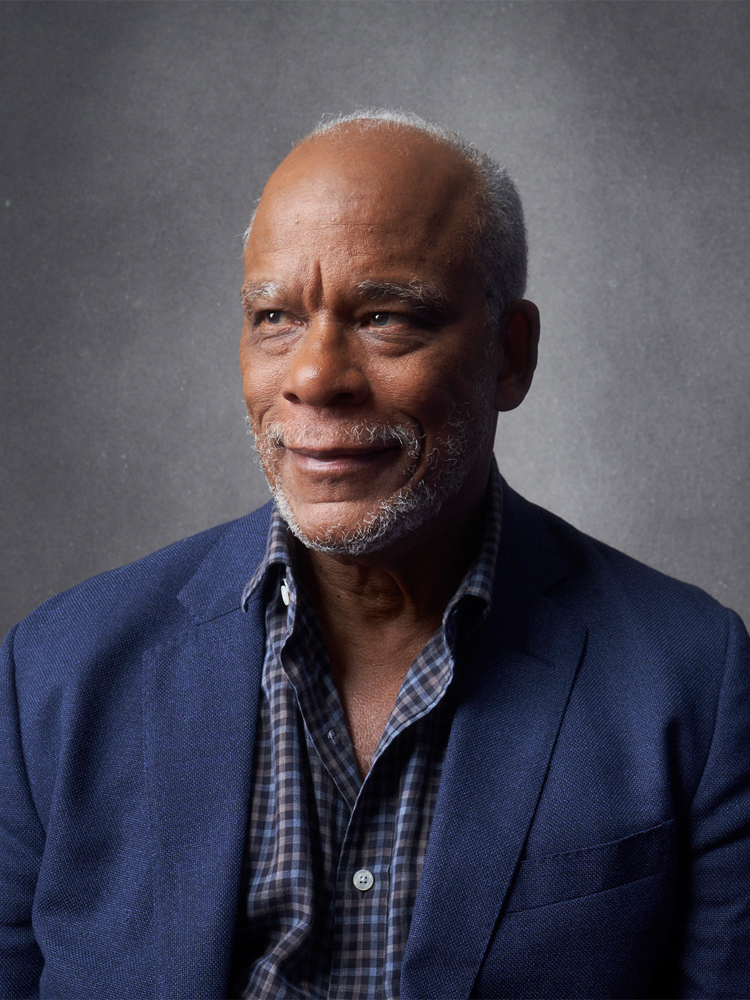 Doctor of Fine Arts
Oscar-nominated filmmaker
The foremost documentarian of the African American experience working today, Stanley Nelson creates films that combine compelling narratives with rich, historical detail, shining new light on both familiar and under-explored aspects of the American past.
A MacArthur Fellow, Nelson was awarded a Peabody Award for his work and a Lifetime Achievement Award from the National Academy of Television Arts and Sciences, both in 2016. President Barack Obama presented Nelson with the National Humanities Medal in 2013.
Nelson's latest documentary "Attica," created with Traci A. Curry for SHOWTIME Documentary Films, was nominated for Best Documentary Feature at the 94th Academy Awards. In 2021, Nelson directed the feature film "Crack: Cocaine, Corruption & Conspiracy" for Netflix, a 2022 duPont-Columbia Awards finalist; and "Tulsa Burning: The 1921 Race Massacre," directed with Marco Williams for the History Channel, which was nominated for three Primetime Emmy Awards.
In 2000, Nelson and his wife, Marcia A. Smith, founded Firelight Media, a nonprofit whose flagship Documentary Lab has helped to launch the careers of more than 100 nonfiction filmmakers of color, as well as Firelight Films, a production company that produces nonfiction films by and about communities of color.
Nancy Pelosi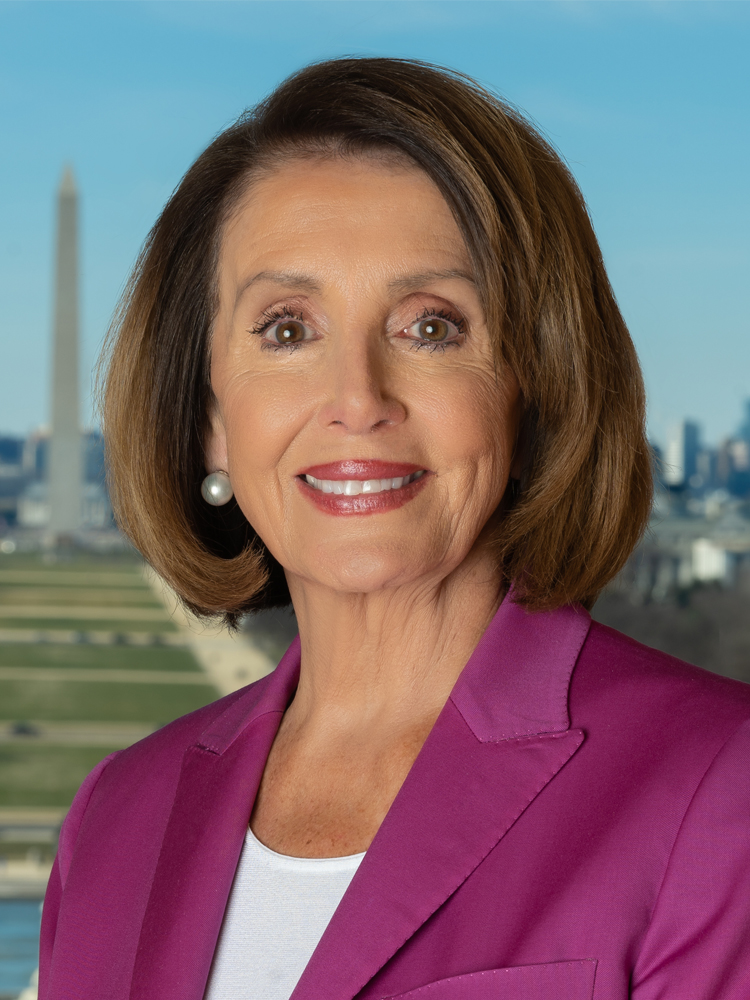 Doctor of Laws
Speaker of the U.S. House of Representatives
Nancy Pelosi is the 52nd speaker of the U.S. House of Representatives, having made history in 2007 when she was elected the first woman to serve as speaker, and again in January 2019 when she became the first person to regain the speakership in more than six decades. Now in her fourth term as speaker, she is working to lower costs, increase paychecks and create jobs for American families.
Pelosi has represented San Francisco in Congress for 35 years and led the House Democrats for 19 years. She was inducted into the National Women's Hall of Fame in 2013.
Over more than three decades in Congress, Pelosi has been a powerful voice for national security and human rights around the world, and the architect of generation-defining legislation, including the Affordable Care Act and the American Rescue Plan. She has led Congress in enacting historic investments in infrastructure, small businesses, and assistance for students and veterans. A champion on climate, Pelosi has passed landmark clean energy and conservation legislation. A defender of democracy, she led House efforts to protect voting rights and create the bipartisan Select Committee to Investigate the January 6th Attack on the U.S. Capitol.
Pelosi comes from a strong family tradition of public service. Married to Paul Pelosi, she is a proud mother of five and grandmother of nine.
Shaggy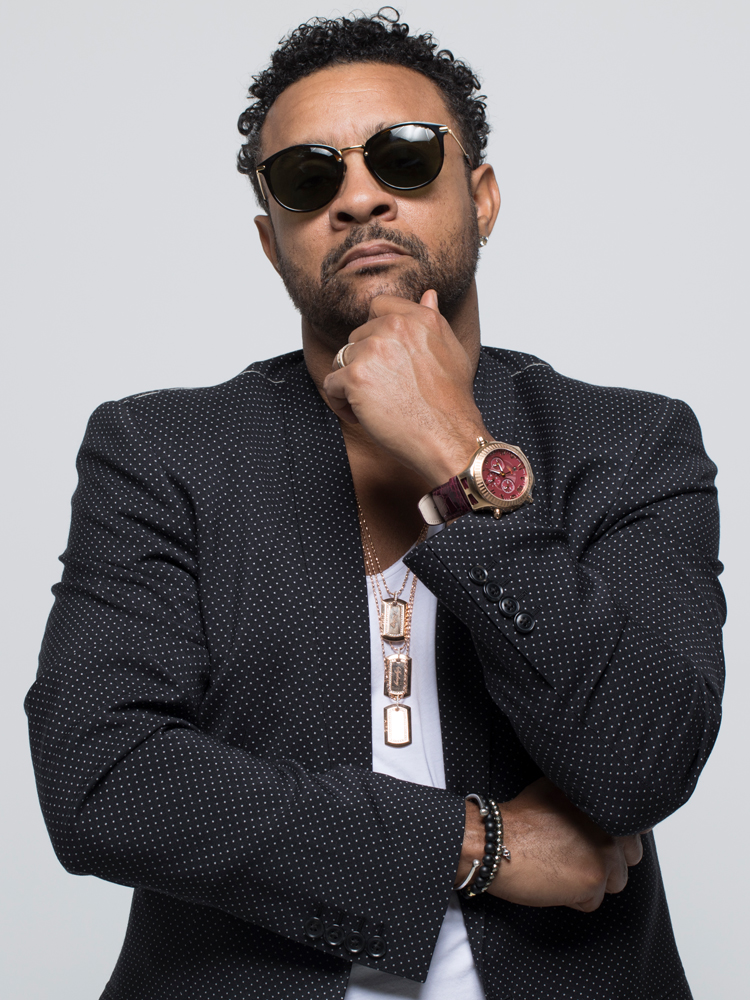 Doctor of Fine Arts
Reggae icon and U.S. Marine
Born Orville Richard Burrell and raised in Kingston, Jamaica, two-time Grammy Award winner Shaggy got his start as an emcee in New York City's dancehall scene after moving to Brooklyn in his teens. Not long after serving four years in the U.S. Marines, including two tours of duty in the Middle East as part of Operation Desert Storm, he earned his first record deal and scored a global crossover hit with "Oh Carolina."
As the only diamond-selling dancehall artist in music history, Shaggy has sold more than 40 million album units to date in addition to landing eight singles on the Billboard Hot 100 and seven albums on the Billboard 200, including four in the top 40. He is among the top three streamed reggae artists of all time on Spotify.
Not only a pioneering songwriter, Shaggy has used his platform to strengthen his community and homeland. In 2009, he established the Shaggy Make a Difference Foundation and organized the first of many Shaggy & Friends benefit concerts, which to date have raised millions for the Bustamante Children's Hospital in Kingston. 
Alice and Thomas Tisch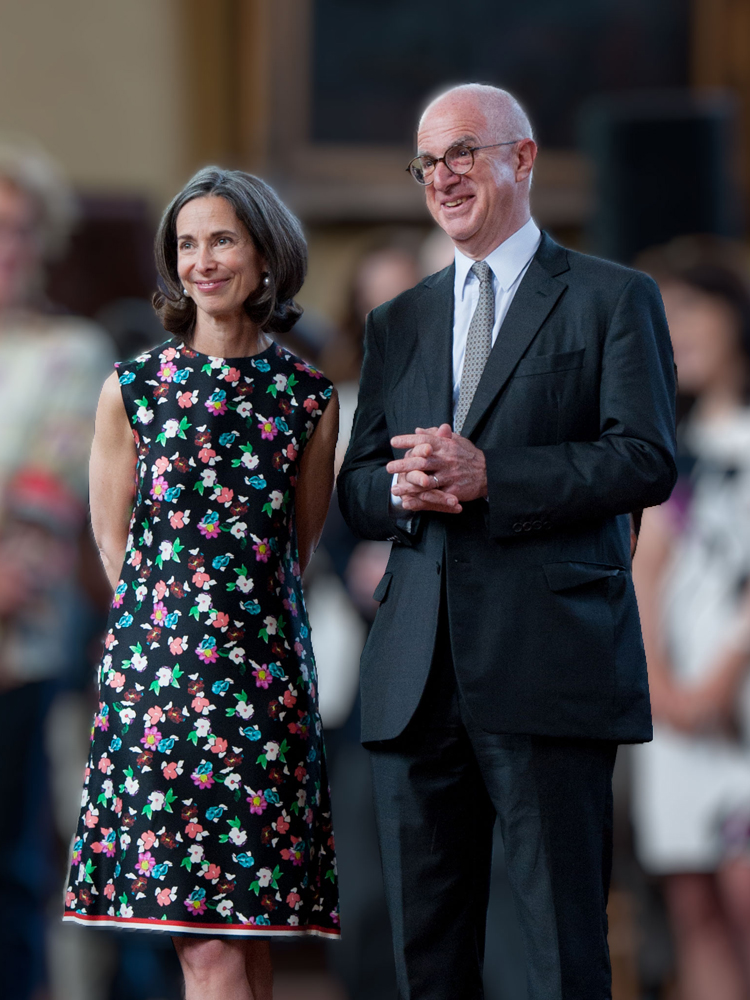 Doctor of Humane Letters
Brown leaders and benefactors
Alice and Thomas Tisch have for decades been among Brown University's most engaged and generous benefactors. In volunteering their time and expertise and offering financial support for professorships, faculty research, capital projects, student financial aid, undergraduate programs and much more, they have been essential partners in enabling the University to advance key initiatives in support of its mission and vision.
Tom and Alice together have supported a wide variety of academic and campus initiatives that touch every area of the University under Building on Distinction and beyond. These include a breadth of academic priorities, such as the School of Engineering, the Brown Arts Institute, the Watson Institute, endowed professorships and more. They have helped to strengthen religious life on campus and create a thriving public art presence across College Hill. Their support has been particularly impactful when timely funding has been critical to accelerating the success of emerging priorities.
A native of Atlanta, Alice Tisch is a 1985 graduate of Wellesley College and earned an MBA from Columbia Business School in 1988. She has served as a leader in a range of civic organizations with a special focus on health and social services, education and the arts, and is known for bringing a clear focus on organizational direction and for being a builder of institutional cohesion.
Among the organizations where she has served as a board member are the Museum of Modern Art, the Jewish Board of Family and Children's Services, the Classical American Homes Preservation Trust, and, along with Tom, NYU Langone Medical Center, where Alice has been a leader of the center's pediatrics initiative, KiDS of NYU Langone.
Thomas Tisch earned a bachelor's degree in religious studies from Brown in 1976 and a J.D. from the New York University School of Law in 1979. He is managing partner of Four Partners, an investment firm in New York City, serves on the board of the NYU Langone Medical Center and was a founding trustee of KIPP New York.
He served as the University's 20th Chancellor from 2007 to 2016, leading the Brown Corporation through a period of significant growth for the physical campus and for the stature of the university. Completing his term this June 30 on the Corporation's Board of Fellows, he was awarded the Susan Colver Rosenberger Medal of Honor, the highest honor bestowed by the Brown faculty, in 2019.
Alice and Thomas Tisch are parents of two Brown graduates, from the classes of 2018 and 2020.
Zeynep Tüfekçi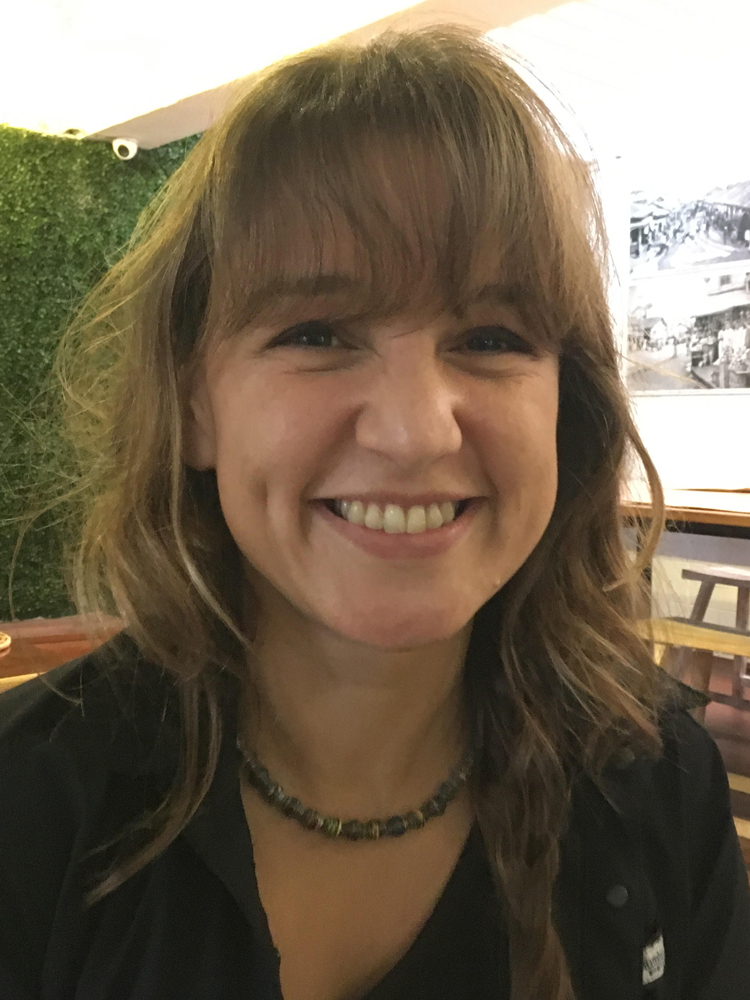 Doctor of Humane Letters
Technology scholar and educator
A prolific scholar and author who explores the profound social impacts of technology, Zeynep Tüfekçi is an associate professor at the University of North Carolina at Chapel Hill's School of Information and Library Science, a principal researcher at UNC's Center for Information, Technology and Public Life, and a faculty associate at Harvard's Berkman Klein Center for Internet and Society.
Tüfekçi takes a multidisciplinary approach to her research, which focuses on how science, technology and society interact. Her book, "Twitter and Tear Gas: The Power and Fragility of Networked Protest," examines 21st century public sphere and social movements.
She is a columnist for the New York Times and has contributed to a range of publications including the Atlantic, Wired and Scientific American. She has become a go-to source for national and international media outlets looking for insights on the impact of social media and the growing influence of machine algorithms. She has also written extensively about the COVID-19 pandemic, examining both the science and institutional responses. 
A native of Turkey, Tüfekçi earned a bachelor's in sociology from Istanbul University and a master's and Ph.D. from the University of Texas at Austin.