PROVIDENCE, R.I. [Brown University] — Sharon P. Pitt, an accomplished technology leader and strategist, has been appointed Brown University's vice president for information technology and chief information officer, effective Dec. 1, 2022.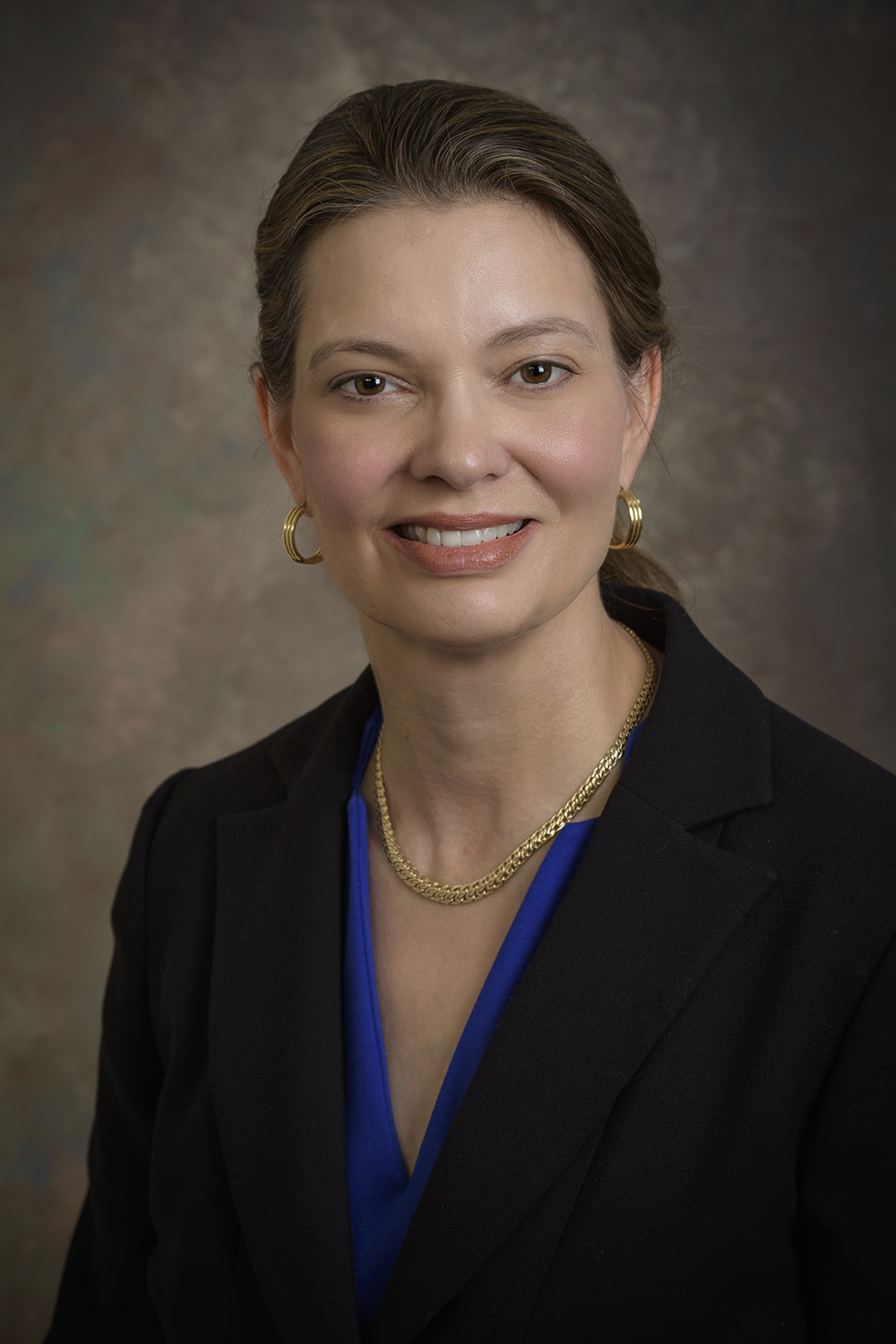 A longtime technology professional who has served in campus leadership roles at the University of Delaware, Binghamton University, George Mason University and North Carolina State University, Pitt brings decades of experience and a data-informed approach to information technology that supports and advances research and scholarship, while adeptly building infrastructure for future growth.
Pitt will join Brown in the top information technology role at the University, reporting to Executive Vice President for Finance and Administration Sarah C. Latham. Latham said that Pitt will use her wide-ranging talents and breadth of experience to play a critical role in supporting Brown's research enterprise and leading innovative technology, data and digital solutions for faculty, staff and students.
"Sharon is well suited to advance Brown's culture of innovation through a core IT infrastructure that supports teaching, research and the operational needs of the campus," Latham said. "She possesses critical experience with instructional technology and research, and she's also engaged in information technology at the national level, so she understands how to leverage new opportunities to ensure the University's systems are secure and best in class."
Pitt said she will draw on her expertise to help advance technology environments at Brown that support research and education, develop secure and sustainable systems to meet the ever-evolving needs of a complex university environment, and provide direction, innovation and service to the Brown community.
"I've spent much of my career in support of teaching and learning technologies, and I'm very excited to bring my unique perspective to Brown to advance progress in those areas," Pitt said. "I'll work responsively and collaboratively with Brown faculty, staff and students to support the different disciplines, which have distinct computation, networking and security needs, while advancing the strategic directions of the University and ensuring robust and reliable systems everywhere."
Pitt joined the University of Delaware in 2017 as vice president for information technologies and chief information officer, where she has grown and strengthened online learning capabilities and expanded high-performing computing capacity for the university's Data Science Institute, among her contributions.
Pitt will join Brown as it continues to strengthen its innovative education and interdisciplinary research and scholarship, as outlined in the University's Building on Distinction strategic plan. As one example of an emerging project that will rely on cutting-edge technology, Brown is planning for a new integrated life sciences building in Providence for scholars in biology, medicine, brain science, bioengineering, public health and other disciplines to work together on pressing health-related issues.
"Sharon's experience with instructional technology and research position her especially well to support Brown's bold goals across a range of academic disciplines," Latham said. "She also has the organizational design know-how, management skills and emotional intelligence to ensure her team members will thrive."
As a mentor and a leader, Pitt is engaged at the national level of higher education technology leadership and serves on the boards of various organizations and in advisory and strategy groups, including Internet2 and EDUCAUSE. Pitt said she approaches her work through an institutional equity and diversity lens. For example, under her leadership at the University of Delaware, the IT team created a Women in IT program and supported and engaged in Delaware's Girls Who Code program.
"One of things that really attracted me to Brown was its broad commitment to diversity, equity and belonging and the fact that Brown actually has assessment criteria and metrics around DEI for every department at the University," Pitt said. "I've embraced DEI as a leader and will passionately continue to embrace DEI at Brown."
The responsibilities in Pitt's portfolio at Brown include oversight of most IT systems and services that support teaching and learning; technology support for research and business operations across the University's schools and administrative functions; oversight of the budget and more than 200 staff members in the Office of Information Technology; and collaboration with the University Library in support of research computing, which is organized in the Center for Computation and Visualization, a unit of the Office of Information Technology.
"There's very little that technology doesn't touch at a university," Pitt said. "A technology leader must create an environment where the community can utilize all of the technology tools in the most effective ways to serve the institution, ensure that data flows across those tools, and make sure faculty and students don't have any technology barriers to their work. Brown has an expert IT team that I'm very excited to join and lead."
Pitt earned a bachelor's degree in economics and a master of architecture from Virginia Tech. She also holds a graduate certificate in higher education administration from George Mason University.
In joining Brown, Pitt will succeed Interim Chief Digital and Information Officer John Spadaro, who will continue to serve as deputy CIO. Her appointment follows a national search and input from campus stakeholders, as well as the participation of faculty, staff, students and others during the interview process.