PROVIDENCE, R.I. [Brown University] — Three members of the Brown University faculty have been elected fellows of the American Association for the Advancement of Science, the world's largest general scientific society. Election as a fellow is an honor bestowed upon AAAS members by their peers, who nominate fellows for election by the AAAS Council, the association's policymaking body.
The new class of AAAS fellows from across the world includes 508 scientists, engineers and innovators spanning 24 scientific disciplines who are being recognized for their scientifically and socially distinguished achievements. The new class will be featured in the journal Science in February 2023, and honored at an in-person celebration this spring.
The new AAAS fellows from Brown include:
Linda Abriola, professor of engineering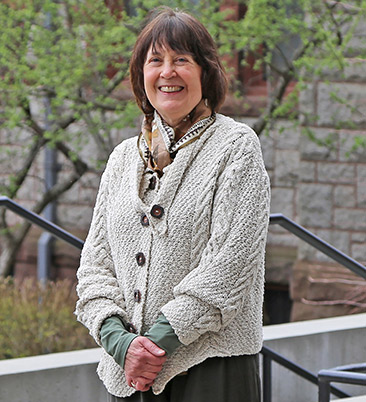 Linda Abriola is an expert on the integration of mathematical modeling and laboratory experiments for studying and predicting the transport and fate of reactive contaminants in the subsurface. Her current research focuses on per- and polyfluoroalkyl substances (PFAS), more commonly known as forever chemicals. She is particularly known for her work on the characterization and remediation of groundwater contaminated by chlorinated solvents and was one of the first to develop a mathematical model that describes how these organic chemical pollutants travel within groundwater and contaminate it. Abriola joined Brown in January 2021. She is a member of the National Academy of Engineering and the American Academy of Arts and Sciences, and is a fellow of the American Geophysical Union. She has won numerous awards including the Strategic Environmental Research and Development Program Project of the Year Award in Remediation and the Prince Sultan bin Abdulaziz International Groundwater Prize.
AAAS recognized Abriola for "outstanding contributions to our understanding of the transport and persistence of contaminants in the subsurface and the design of remedial strategies."
Alfred Ayala, professor of surgery (research)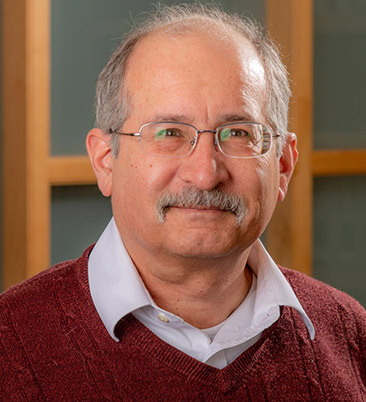 Alfred Ayala studies the pathophysiological effects of shock, tissue injury and sepsis that lead to immune dysfunction and subsequent multiple organ failure in critically ill trauma patients. Ayala is a professor of surgery (research) at Brown's Warren Alpert School of Medicine and Rhode Island Hospital. He has been recognized by his peers through election to president, treasurer and scientific program chair of the Shock Society, whose mission is to improve the care of victims of trauma, shock and sepsis, and he has held leadership positions with the Surgical Infection Society and the Society of Leukocyte Biology. During his tenure at Brown and previously at Michigan State University, Ayala has mentored students ranging from undergraduates and medical students to surgical residents and post-doctoral fellows, as well as junior faculty. At Brown, he is a member of the training faculty of multiple graduate programs, including the pathobiology program. He is also an adjunct professor in the University of Rhode Island's graduate program in the Department of Cellular and Molecular Biology.
AAAS recognized Ayala for "contributions to understanding the role of effectors of immune cell function in sepsis and shock and resulting lung damage, and for significant contributions to student training/mentoring and professional societies."
Brendan Hassett, professor of mathematics and director of Institute for Computational and Experimental Research in Mathematics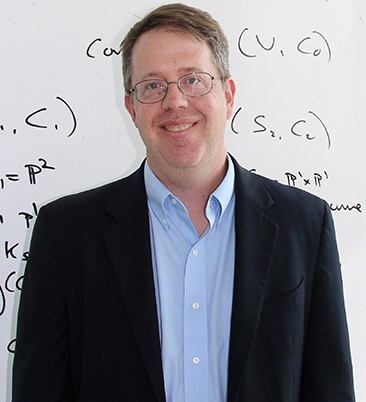 Brendan Hassett is a leading scholar in the field of algebraic geometry, the study of geometric objects that are defined as solutions to polynomial equations. Algebraic geometry contributes to research in areas ranging from mathematical physics to computer graphics. Hassett leads Brown University's Institute for Computational and Experimental Research in Mathematics, which is one of six federally funded math institutes in the nation. Hassett has written more than 70 research papers and has authored or co-edited eight books. He is known among colleagues for his outreach, mentoring and for making complex math accessible. He's been recognized with several honors including being named director of the Simons Foundation collaboration on "Arithmetic Geometry, Number Theory and Computation" and a fellow of the American Mathematical Society. As ICERM director, he's overseen numerous research programs and outreach initiatives for young students, including GirlsGetMath@ICERM, a mathematics program for high schoolers held at Brown University each summer.
AAAS recognized Hassett for "significant contributions to the field of algebraic geometry and leadership to the mathematics community."