PROVIDENCE, R.I. [Brown University] — During its Commencement and Reunion Weekend from May 26 to 28, Brown University will confer honorary doctorates on six candidates who have achieved great distinction in a variety of fields. The candidates are:
Douglas W. Diamond — Nobel Laureate and economist
Elaine G. Luria — U.S. Navy veteran and legislative leader
Bernicestine Elizabeth McLeod Bailey — IT leader and Pembroke Center champion
Kevin Mundt — Business leader and Brown Athletics champion
Ruth Oppenheim — Holocaust survivor and educator
Gina Raimondo — U.S. Secretary of Commerce
Honorary degrees are awarded by the Board of Fellows of the Corporation of Brown University and are conferred by University President Christina H. Paxson during Commencement exercises. Recipients will receive prominent recognition at the University Ceremony on Sunday, May 28, but do not serve as Commencement speakers; since its earliest days, Brown has reserved that honor for members of the graduating class.
Additional details on Commencement forums and other events during the weekend will be posted in the coming weeks on Brown's Commencement website.
Honorary degree candidates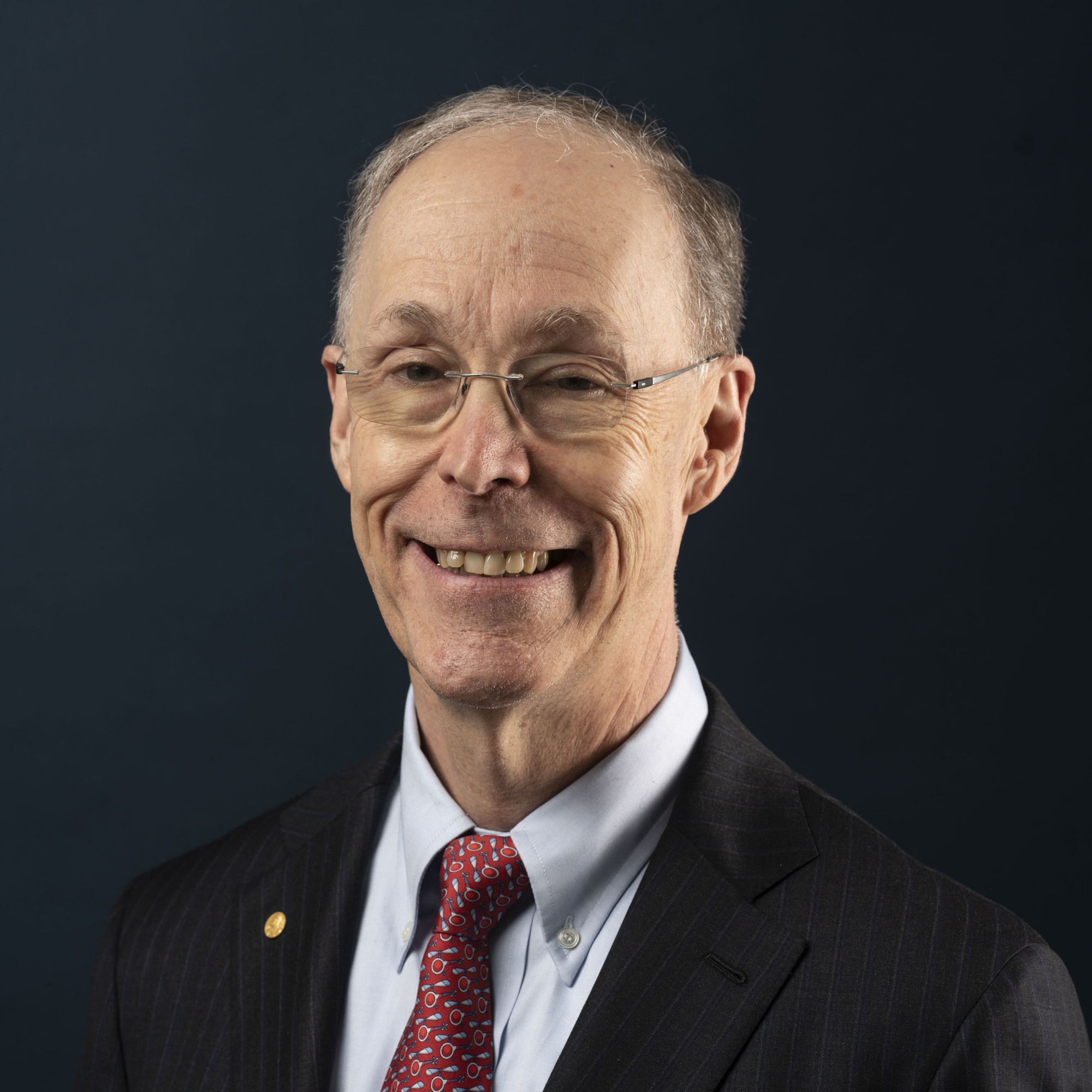 Douglas W. Diamond
Doctor of Humane Letters
Nobel Laureate and economist
A winner of the 2022 Nobel Prize in Economic Sciences, Douglas W. Diamond is a professor of finance at the University of Chicago Booth School of Business who earned his bachelor's degree in economics from Brown University in 1975.
An influential scholar on banks, Diamond's early-career research on financial crises and banks laid the groundwork for how central bankers, regulators and policymakers approach modern finance. His scholarship has shaped people's understanding of how banks create liquidity in the economy, and how this liquidity subjects banks to sudden, panicked withdrawals by customers.
Diamond is a member of the National Academy of Sciences and a fellow of the American Academy of Arts and Sciences, the American Finance Association and the Econometric Society. He is a research associate of the National Bureau of Economic Research and a visiting scholar at the Federal Reserve Bank of Richmond.
Diamond was president of the American Finance Association in 2003 and president of the Western Finance Association from 2001 to 2002. He has taught at Yale University and was a visiting professor at MIT's Sloan School of Management. Diamond earned a Ph.D. in economics from Yale University in 1980.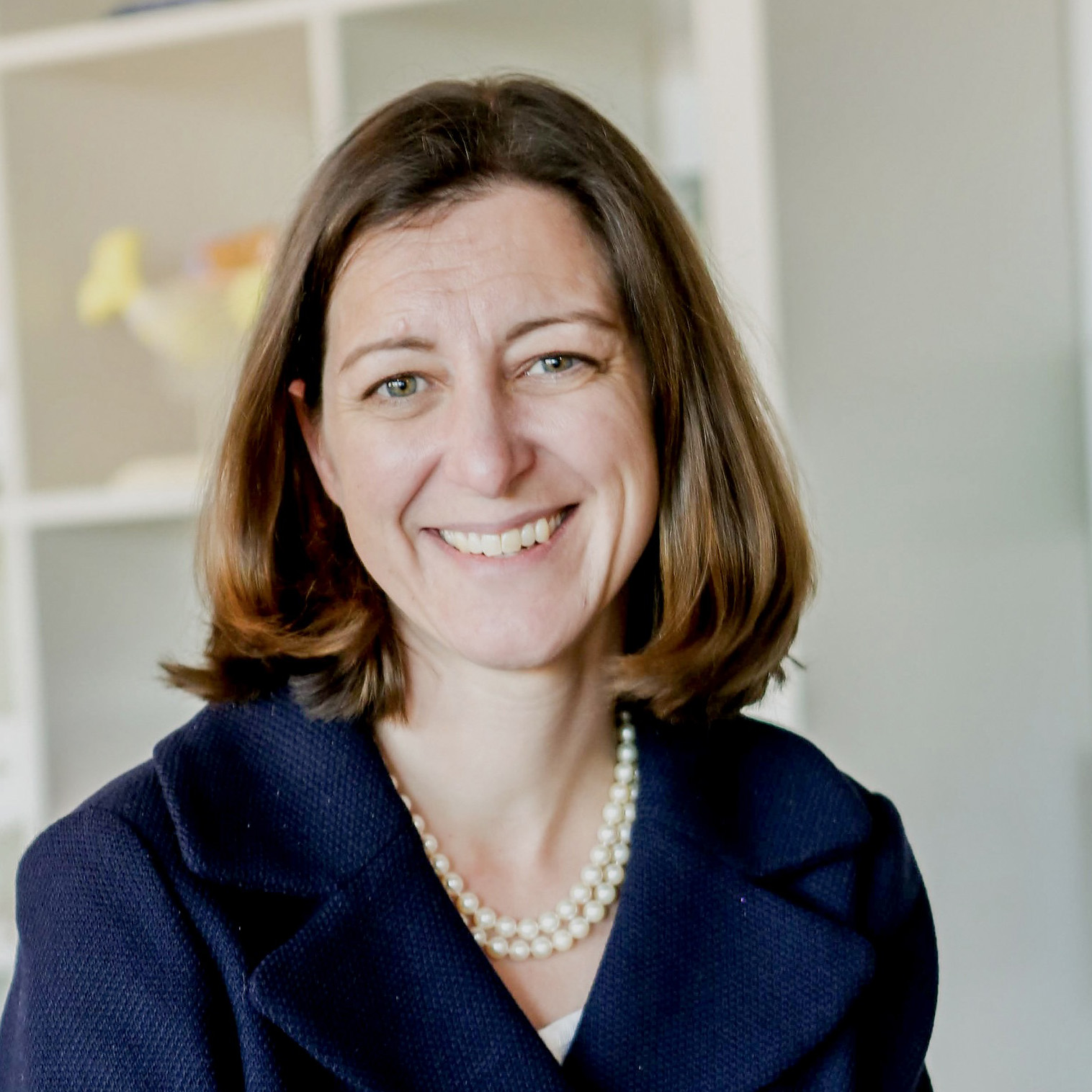 Elaine G. Luria
Doctor of Laws
U.S. Navy veteran and legislative leader
Elaine G. Luria is an accomplished U.S. Navy veteran and a former congresswoman who has long been a champion for military priorities and improved health care for veterans.
During two decades in the Navy, Luria served on six ships as a nuclear-trained surface warfare officer with six deployments to the Middle East and Western Pacific. She culminated her Navy career by leading a combat-ready unit of 400 sailors and retired at the rank of commander in 2017.
In Congress, Luria represented Virginia's second district from 2019 to 2023, serving as vice chair of the House Armed Services Committee and as a member of the House's committees on homeland security and veterans' affairs. She was instrumental in the passage of the PACT Act in 2022 to expand health care and benefits for military veterans exposed to burn pits, Agent Orange and other toxic substances. Luria championed advanced nuclear technology and aided in the successful passage of bipartisan legislation for advanced reactor demonstration projects. She also served on the House Select Committee to Investigate the Jan. 6 Attack on the U.S. Capitol.
Luria earned a bachelor's degree from the U.S. Naval Academy in 1997 and a master's degree from Old Dominion University in 2004.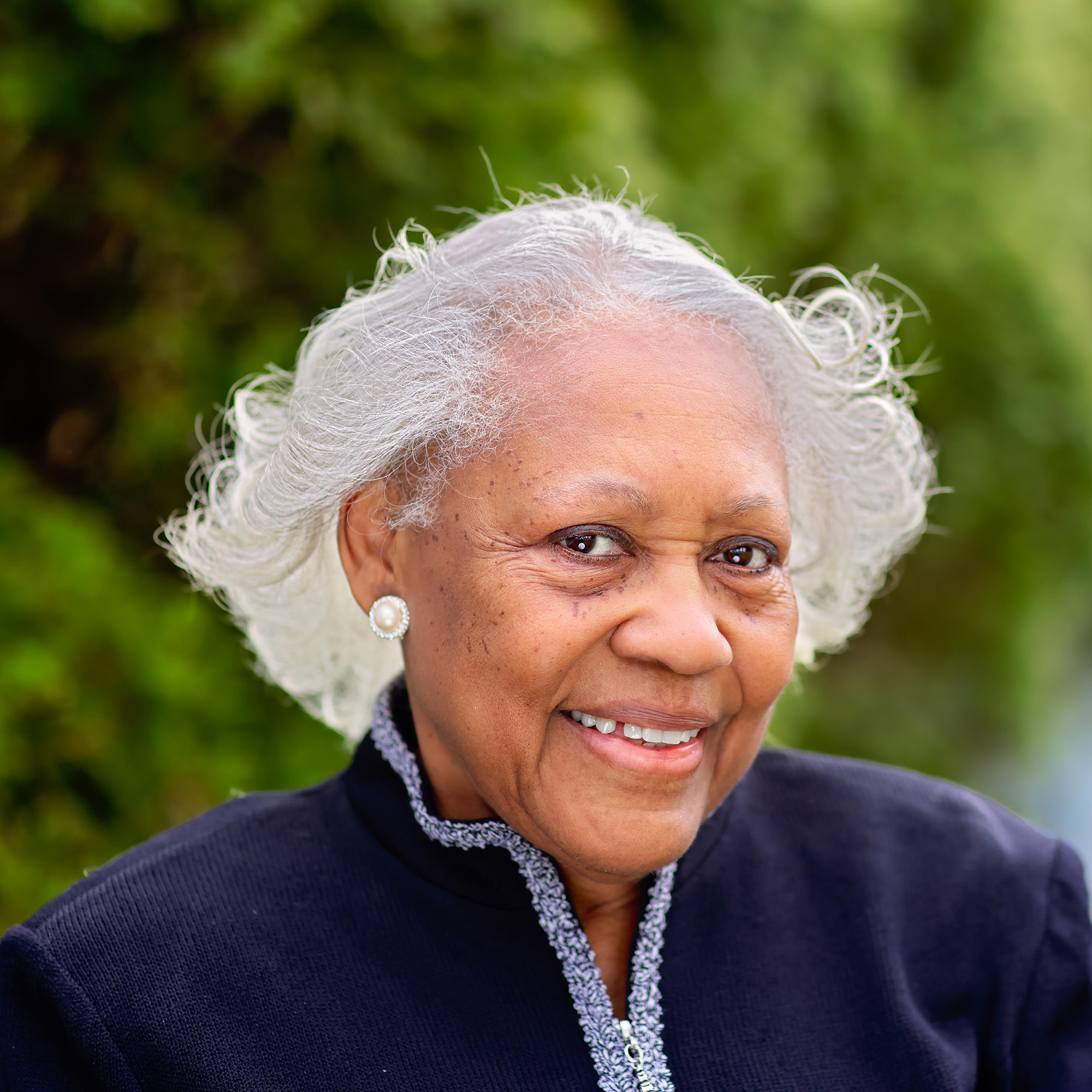 Bernicestine Elizabeth McLeod Bailey
Doctor of Humane Letters
IT leader and Pembroke Center champion
Bernicestine Elizabeth McLeod Bailey is an accomplished information technology leader, a longtime champion of the Pembroke Center at Brown University and an advocate for the inclusive engagement of alumni of color. She earned her bachelor's degree in economics from Brown in 1968.
Following her career as an IBM systems engineer, she established McLeod Associates, a pioneering minority-owned IT consulting firm. She is board chair of the Mary and Eliza Freeman Center for History and Community and a founding member of Westport, Connecticut's diversity committee, TEAM. Her dedication to community engagement includes terms on the boards of Fairfield County's Community Foundation and the Westport Library.
At Brown, McLeod Bailey is a longtime member of the Pembroke Center Advisory Council and served as founding chair of its Archives Committee with a focus on elevating gender history. She has passionately championed engagement with alumni of color and the establishment of funds to support undergraduate diversity and initiatives highlighting Black history at the University. She served as a Brown trustee from 2001 to 2007 and is an honorary lifetime member of the President's Advisory Council on Diversity. She also received the Brown Bear Award, the Brown Alumni Association's highest volunteer honor.
McLeod Bailey and her husband, Brown alumnus Harold Bailey Jr., live in Westport, Connecticut. They are the parents of Brown alumni Aisha (Class of 1999) and Harold III (Class of 2003), and the proud grandparents of two grandsons.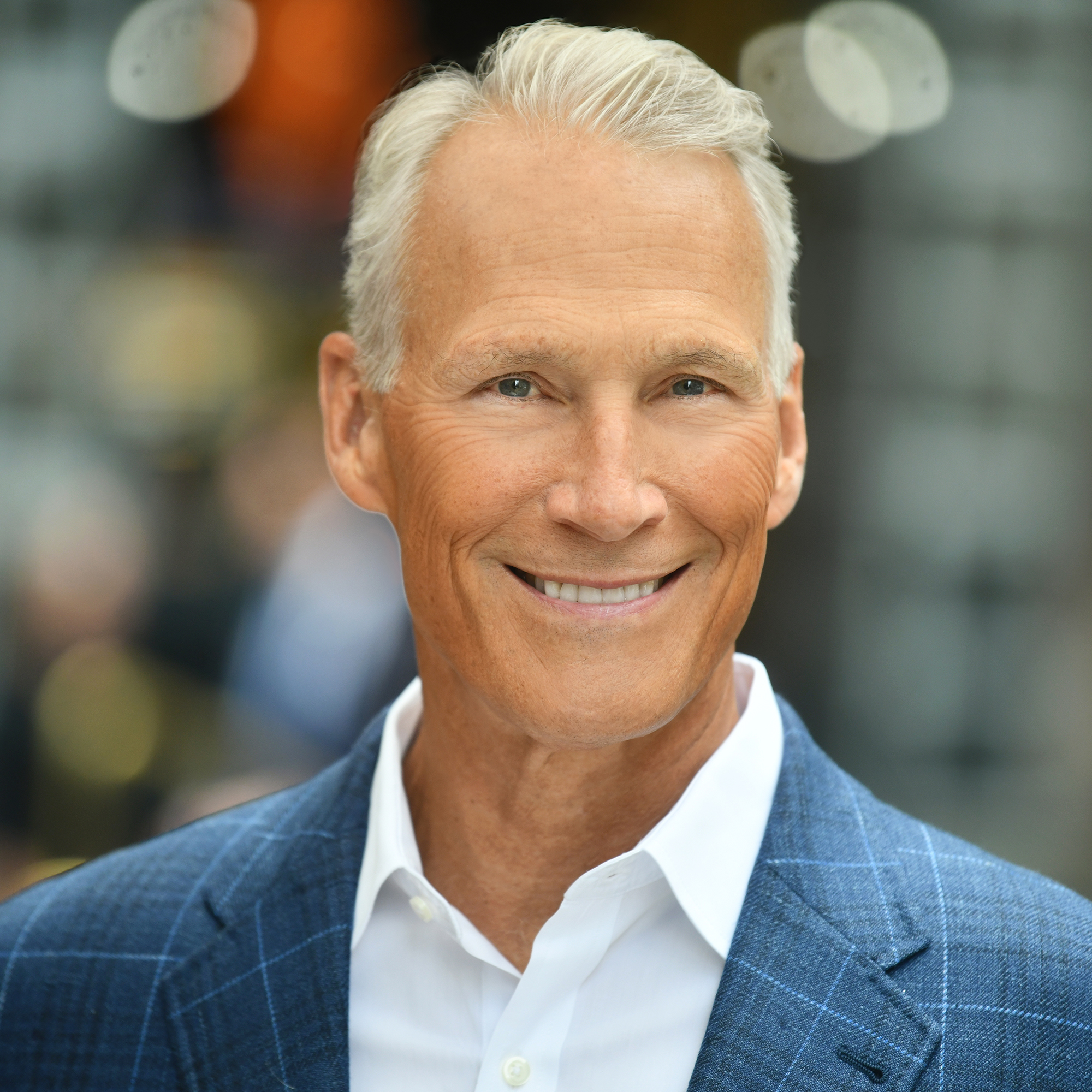 Kevin Mundt
Doctor of Humane Letters
Business leader and Brown Athletics champion
Kevin Mundt is an accomplished business leader and a longtime champion of Brown Athletics who earned his bachelor's degree in economics from Brown in 1976.
Mundt launched his career at Bain and Company and has been a managing director at Vestar Capital Partners since 2004, overseeing investments in consumer products and distribution-based businesses. He has served on over 25 corporate boards, has been published in the Wall Street Journal and co-authored the book "Profit Patterns" in 1999.
At Brown, Mundt played football and captained the track team, achieving All-Ivy and All-East honors and helping build football into a championship contender. He served as a Brown trustee from 2011 to 2017, chaired the President's Advisory Council on Athletics and served as director of the Brown University Sports Foundation. In 2023, he was named winner of the Ivy Football Association Alumni Award.
Mundt supports academic and medical philanthropic efforts in Greater Boston and has contributed his expertise on boards and councils for Mass General Brigham and Brigham and Women's Hospital. He earned an MBA from Harvard Business School in 1981. Mundt and his wife, Jayne, are the proud parents of three sons, including a Brown alumnus.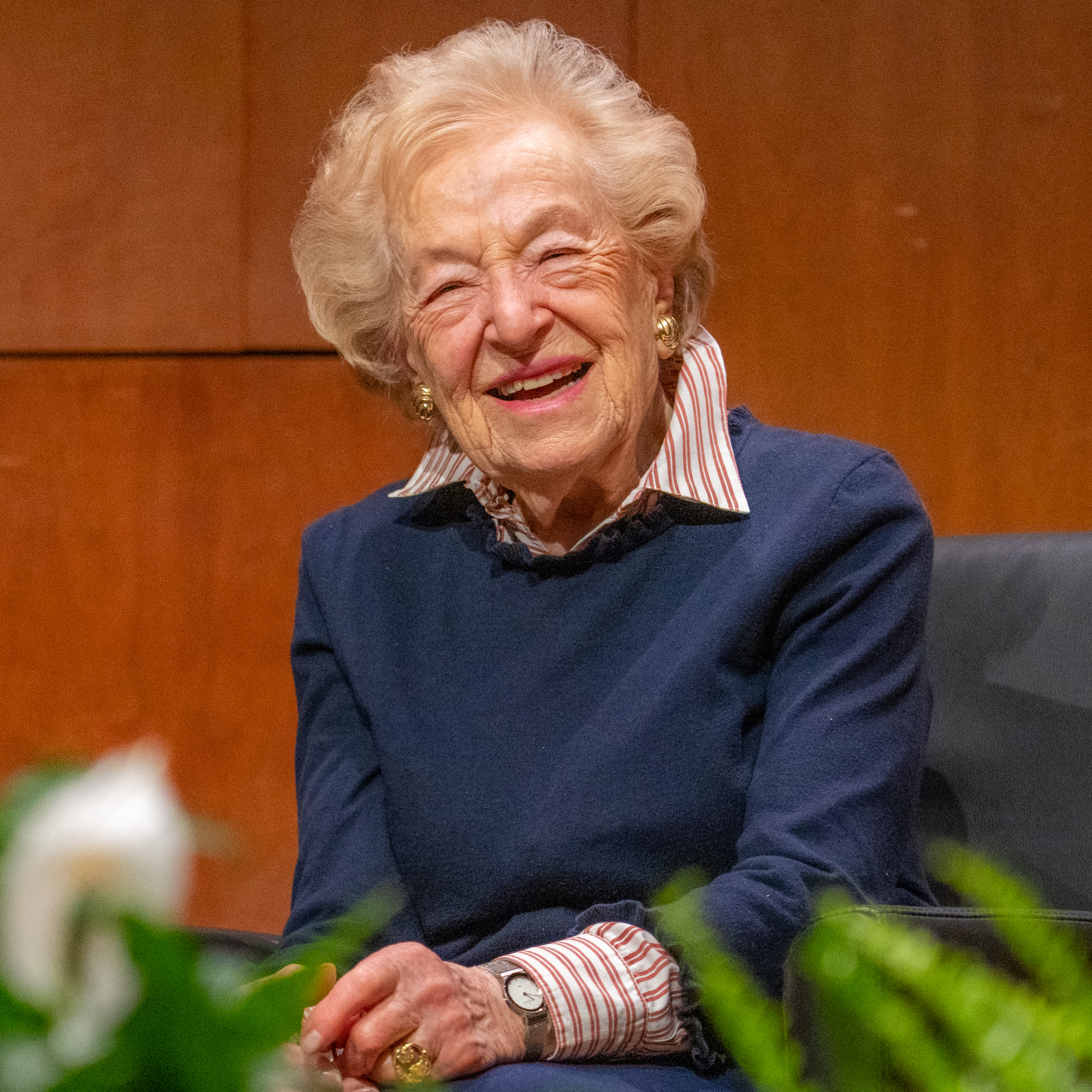 Ruth Oppenheim
Doctor of Humane Letters
Holocaust survivor and educator
A survivor of the Holocaust whose family escaped Nazi Germany in 1940, Ruth Oppenheim is an author and activist dedicated to Holocaust education, driven by a mission to inspire people to confront injustice.
As a child in Germany in the 1930s, Oppenheim witnessed her family's rights diminish as Nazi influence grew. After escaping on one of the last ships to leave Europe during World War II, she settled in New York with her family, quickly learning English and earning valedictorian honors for her junior high and high school classes. She married Walter Oppenheim in 1947 and later served as office manager for Brown University's English department (1973 to 1988) and Dean of the College office (1988 to 1994).
Oppenheim has written many articles on Holocaust education, interviewed survivors for the Institute for Visual History and Education founded by Steven Spielberg, and delivered the Genocide Studies Conference keynote at the U.S. Naval War College. She lectures for the Sandra Bornstein Holocaust Education Center in Providence, R.I., and published a memoir, "Beyond Survival," in 2016.
Oppenheim holds an associate degree from the Harvard Extension School. She is the proud mother of two, grandmother of four and great-grandmother of four.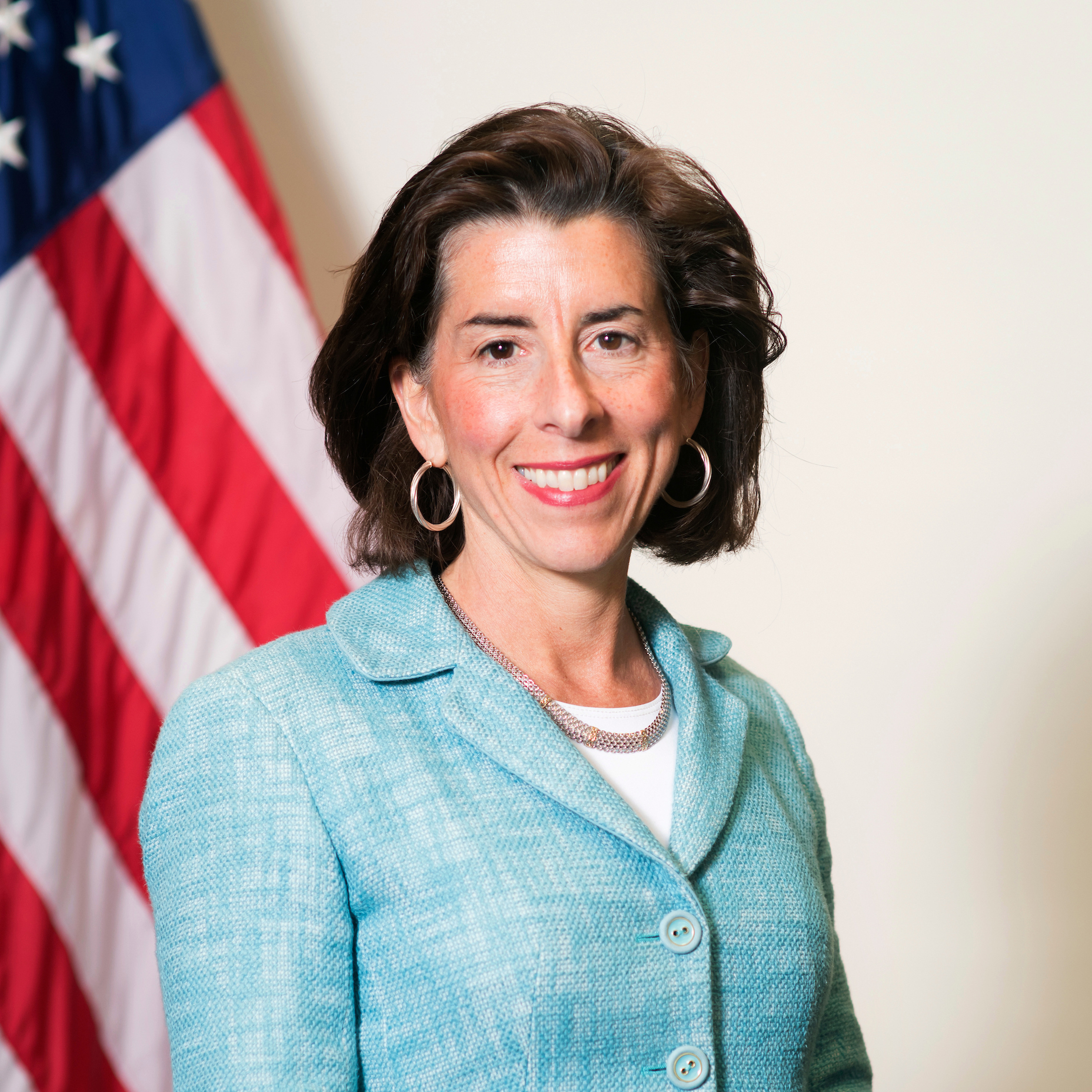 Gina Raimondo
Doctor of Laws
U.S. Secretary of Commerce
A government leader, entrepreneur and attorney, Gina Raimondo serves as the 40th U.S. secretary of commerce.
The youngest of three children in a tight-knit Italian-American family, Raimondo grew up in Smithfield, Rhode Island, riding the public bus to LaSalle Academy in Providence as a teenager. She earned a bachelor's degree from Harvard, a doctorate from Oxford University as a Rhodes Scholar, and a law degree from Yale. Early in her career she worked in venture capital and founded Point Judith Capital.
In 2010, Raimondo was elected general treasurer of Rhode Island. Five years later, she became Rhode Island's first woman governor, a role in which she was committed to creating economic opportunities for Rhode Islanders. U.S. President Joseph Biden subsequently appointed Raimondo to serve as secretary of commerce starting March 3, 2021. As secretary, she has focused on spurring good-paying jobs, empowering entrepreneurs to innovate and grow, and helping American workers and businesses compete.
Raimondo and her husband, Andy Moffit, are the proud parents of Ceci and Tommy.