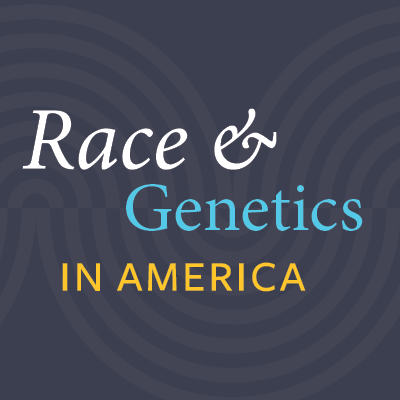 Featuring:
Lorin Crawford, RGSS Assistant Professor of Biostatistics
C. Brandon Ogbunu, Assistant Professor of Ecology and Evolutionary Biology, Yale University
Sohini Ramachandran, Associate Professor of Biology, Associate Professor of Computer Science, Director of the Data Science Initiative and the Center for Computational Molecular Biology
Moderator:
Dr. Phyllis Dennery, Sylvia Kay Hassenfeld Professor of Pediatrics, Professor of Molecular Biology, Cell Biology and Biochemistry, Chair of Pediatrics
Biography
MODERATOR 
Phyllis A. Dennery, MD, FAAP, is the Sylvia Kay Hassenfeld Professor and Chair of  Pediatrics at the Warren Alpert Medical School; Pediatrician-in-Chief, Rhode Island Hospital;  Medical Director, Hasbro Children's Hospital; and Professor of Molecular Biology, Cell Biology and Biochemistry at Brown. She obtained her medical degree from Howard University in Washington, DC, completed  a residency in Pediatrics at Children's Hospital National Medical Center and a fellowship in Neonatology at Case Western Reserve University. She led the Division of Neonatology at the  Children's Hospital of Philadelphia and the University of Pennsylvania, from 2003-2015. She  was then recruited to lead the Department of Pediatrics at Brown in 2015. Dr. Dennery is the recipient of many awards and honors including the Alfred Stengel Health System Champion Award from the University of Pennsylvania and an appointment to the Secretary of Health and Human Services Advisory Committee on Infant Mortality, amongst many others. She has been a Top Doctor in the US for many years. She was elected to the American  Society for Clinical Investigation, the National Academy of Medicine, the Association of American  Physicians, and the American Clinical and Climatological Association, some of the top honors in  medicine. Dr. Dennery publishes in top tiered journals on oxidative stress mediated neonatal lung gene regulation and on hyperoxic lung injury and repair. Her clinical interests are the long-term consequences of prematurity as well as perinatal health disparities. 
 
PANELISTS
Lorin Crawford is a Senior Researcher at Microsoft Research New England. He also holds a faculty position as the RGSS assistant professor of biostatistics at Brown University with an affiliation in the Center for Computational Molecular Biology. His scientific research interests involve developing computational methods to address problems in statistical genetics, cancer pharmacology, and clinical imaging. Machine learning and nonparametric regression-based techniques have been a significant part of his past work. Recently, the Crawford lab group has worked on developing methods that take significant steps towards solving the computational costs and interpretability limitations while studying nonlinear interactions among features in genetic association studies.
C. Brandon Ogbunu is an assistant professor in the Department of Ecology and Evolutionary Biology at Yale University. He is a computational biologist whose research investigates complex problems in epidemiology, population genetics, and evolution. In addition, he runs a parallel research program at the intersection of science, society, and culture. In this capacity, he writes, gives public lectures, and creates media of various kinds. He is currently an Ideas contributor at Wired, and has written for a range of publications including Scientific American, Undark, and the Boston Review, all on topics at the intersection of science and society. He has performed for Story Collider, and was recently featured in a June, 2020 episode of WNYC's Radiolab. He was also featured in the Emmy Award winning PBS web series Finding Your Roots: The Seedlings.
Sohini Ramachandran joined the faculty of Brown University in July 2010, and was promoted to associate professor of ecology and evolutionary biology and associate professor of computer science in July 2017. In July 2017, Sohini was also named director of Brown University's Center for Computational Molecular Biology and is currently serving as interim director of the Data Science Initiative. Her research in theoretical population genetics focuses on characterizing the genetic architecture of human diseases and studying the genetic etiology of cancer risk and outcomes using data from diverse human genomes. Sohini is also an Alfred P. Sloan Research Fellow, a Pew Scholar in the Biomedical Sciences, the recipient of an NSF CAREER award, and funded by the NIH (through which she was awarded the Presidential Early Career Award in Science and Engineering).