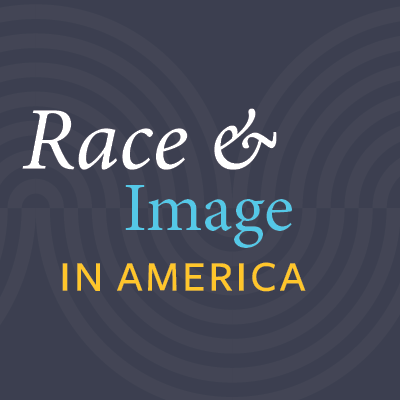 Featuring:
Matthew Guterl, Professor of Africana Studies and American Studies, Chair of American Studies
Kevin Quashie, Professor of English
RaMell Ross, Assistant Professor of Visual Arts
Moderator:
Brickson Diamond '93, Chief Executive Officer, Big Answers, LLC
Biography
MODERATOR
Brickson Diamond is CEO of Big Answers, LLC, which consults on diversity and inclusion strategy for clients in entertainment, technology and asset management, generating new partnerships and leveraging impactful connections. He previously served for five years as COO of The Executive Leadership Council, the preeminent member organization of Black executives in the Fortune 1000. Brickson began his career and spent 15 years as a marketing and client services executive with The Capital Group Companies, a $2 trillion global asset management firm. He is a founding board member and chair of The Blackhouse Foundation, which provides pathways for Black multi-platform content creators into career opportunities within film, television, digital and emerging platforms. Brickson is a trustee of Brown University, the Middlesex School and Tides. He serves on the investment committee of the Annenberg Foundation Trust at Sunnylands. Brickson is a graduate of Brown University and the Harvard Business School.
PANELISTS
Matthew Guterl is a professor of Africana studies and American studies and Chair of American Studies. A historian of race and nation, with a focus on United States history from the Civil War to the present, he has written books on race and the Progressive Era, on Southern slaveholders and the Caribbean, on the history of and cultural context for racial profiling, and on the life of Josephine Baker. He also co-authored, with Caroline Levander, a book on the politics of the modern hotel. Currently, he is working on a global biography of the queer, cosmopolitan, human rights activist, Roger Casement, and a book on class-passing, cross-dressing, and race-passing.
RaMell Ross is a visual artist, filmmaker, writer and liberated documentarian. His work has appeared in places like Hammer Museum, Aperture, Institute of Contemporary Art - London, Oxford American, Museum of Moving Image, The New York Times, Harper's Magazine, TIME, and the Walker Arts Center. He has been awarded an Aaron Siskind Foundation Individual Photographer's Fellowship and is a 2020 USA Artist Fellow. His feature documentary Hale County This Morning, This Evening won a Special Jury Award for Creative Vision at the 2018 Sundance Film Festival, was nominated for an Oscar at the 91st Academy Awards and has screened at Museum of Modern Art, National Gallery of Art and the Lincoln Center. Hale County This Morning, This Evening was nominated for an Emmy for Exceptional Merit in Documentary Film and earned a 2020 Peabody Award. RaMell double majored in Sociology and English at Georgetown University and teaches in Brown University's Visual Art Department.
Kevin Quashie is a professor in the department of English who teaches Black cultural and literary studies. He is the author or editor of four books, most recently The Sovereignty of Quiet: Beyond Resistance in Black Culture (Rutgers University Press, 2012) and Black Aliveness, or A Poetics of Being (Duke University Press, 2021). Black feminist/women's studies has long been central to Quashie's thinking about Blackness. He also writes and teaches on Black queer studies and on aesthetics.