Student Spotlight - Sahani Wijesinghe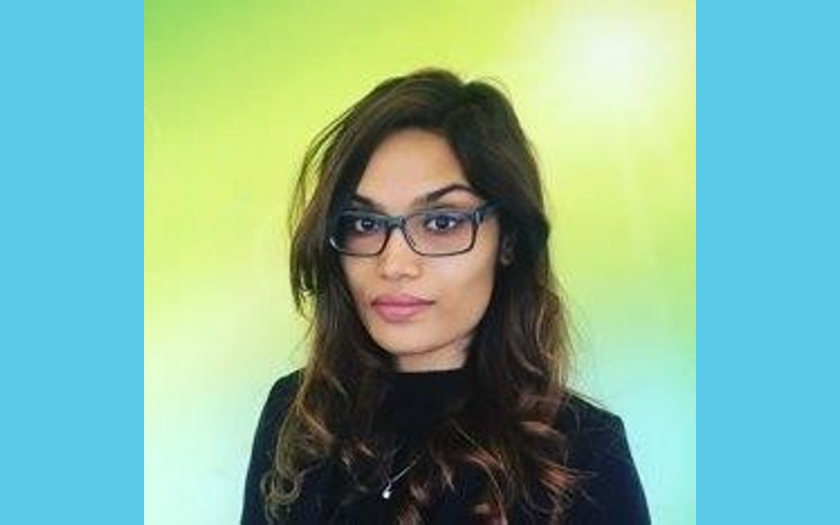 Sahani Wijesinghe, is a first-year master's student in the Biomedical Engineering Program. At a young age, she knew she was interested in the medical device sector, so she chose BME as her undergraduate degree because she wanted a field that merged engineering and medicine. Her research and design career began during her undergraduate years at Rutgers University, NJ. She worked with Dr. John K. J. Li to develop a non-invasive device to detect vascular stiffness, and her capstone project also involved developing a 3D printer to print meniscus scaffold for medical applications.
After her graduation in 2016, she first interned at the Earl E. Bakken Medical Devices Center at the University of Minnesota for eight months. She worked in R&D to develop an inexpensive device to detect the loss of sensation in patients who have undergone chemotherapy or suffer from diabetes. Her project involved producing several iterations of a feasible device in collaboration with a medical physician. Following that, she worked as a contractor in Quality Engineering at Coloplast for three months until she accepted a full-time position as Cardiovascular Systems, Inc. in Minneapolis. She worked there as an engineer for more than two years. While she was the youngest on the team and the least experienced, the cross-functional collaborations allowed her to learn a lot. "The experience I gained was incredibly valuable and this was my favorite job!"
Sahani realized she wanted more hands-on experience in terms of engineering and concluded that it is necessary for her to get a secondary degree to get into advanced research and development in the medical device field. Brown University was her top choice because of its available research facilities, access to faculty, and an open curriculum which allowed her to focus on what she was interested in. She was also one of the first recipients of the Brown Center of Biomedical Engineering Sc.M. Diversity Fellowship. This initiative is intended to increase diversity in our center and program and considers gender, race, ethnicity, national/regional origin, sexual orientation, religious beliefs, socioeconomic classes, and disability status of students enrolled in the ScM program. She is currently in the non-thesis track, taking four classes a semester so that she can complete her degree in one year. She is also doing independent research with Dr. Richard J. Gilbert MD, at the Providence Veterans Affairs Medical Center. Her research work focuses on soft robotic actuation to promote locomotion of video capsule endoscopy (VCE) and tongue modelling using FEBIO. Besides her academic load, Sahani also works as a marketing intern at the CBME department and a proctor for SEAS. After her master's, she plans to go back to the medical device industry.
When asked about how she manages her time, she responded, "I usually go crazy during the week, but I make an effort to join a lot of group activities with my classmates, allowing me to have some human interaction." She has been successfully practicing the art of reducing procrastination, which also involves waking up early at 6:30am every day! She has been enjoying her time in Providence, mentioning that it's a very pretty town and easy to move around in. A fun fact about her is that she moves to a different city every year. We are excited to see where she will be in a year!