April Alumni Spotlight - Adam Rago '07 ScM'08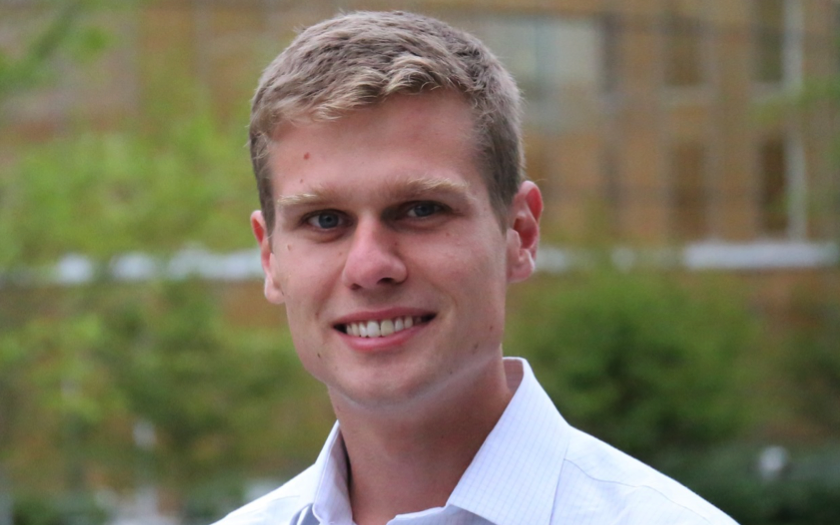 Tell us about your background. When did you graduate from Brown? What has your career path been like since graduating from Brown? What made you choose your employer/position?
I graduated in 2007 with a degree in Biomedical Engineering, and continued in the 5th year Master's degree program. I wanted to pursue a higher level degree to become a more competitive job applicant, and had great momentum continuing from undergraduate research at Brown. Over the course of the year, I became increasingly interested in practical translation of science, and decided to seek an industry research position. In 2008, I started as a scientist at a small biomaterials company, currently known as Arsenal Medical. In my tenure, we developed multiple products for treatment of trauma, arterial disease, and chronic illness. The company offered an outstanding opportunity to grow, and I took a wide range of responsibilities including management of early stage science, regulatory affairs, new product strategy, and business development. In 2015, I left the company to pursue an MBA. In August 2017, I started a new position at Takeda Pharmaceuticals working with external partners of their GI drug discovery unit.
How did your experience at Brown help you find your first position after graduation?
The Brown Brand was powerful as a credential in speaking with employers, and I tapped the Brown network extensively in my job search. Alumni were especially helpful in providing advice and further connections in Industry. Ultimately, however, I found my first position through a Craigslist post - demonstrating that there are a lot of ways into one's first job.
What experiences and/or personal qualities would you look for if you were in the position to hire new graduates from Brown?
1. Strong academic performance 2. Differentiating experience in addition to the degree: research in a lab, an exciting internship, a project outside of the classroom, etc. 3. Intangibles like passion, work ethic, and integrity.
What is your current position? On a typical day (or week) in your position, what do you do? What are the toughest challenges you face? What is the most rewarding part of your job?
N/A Currently a business school graduate searching for hire
Are there any courses at Brown that you would recommend taking as preparation?
"Organ Replacement" and "Biotechnology Management" were some of my favorite courses at Brown (not sure if these are still offered). These combined my interest in medical technology and the business side of the industry. Specialized courses in life sciences such as Biomaterials and Tissue Engineering provide a good mix of technical knowledge, industry landscape, and practical skills. The Engineering core is helpful in building quantitative skills and critical thinking. Statistics is particularly valuable. I would further recommend exploring in other fields to create a well-rounded education. Creative Writing, Economics, City Politics, and Architecture stand out as non-core classes that I really enjoyed.
If you had it to do all over again, what would you do differently?
My path has been continually exciting, but also unique and difficult to reproduce. If I could repeat, I would consider more frequent moves to gain experience across a wider array of companies. I go back and forth on whether it would have been a good idea to have done a PhD, both economically and career-wise. Worth considering for students who are passionate about research.
Why did you choose Brown?
I can't precisely recall my exact rationale for choosing Brown, but it is probably the best decision I've made. It was a combination of proximity to my home in Falmouth, MA, great experience interacting with the student body, strong sciences, reputation, and my willingness to look past food quality at the Ratty.
Why did you choose BME?
I started as an engineering student because I liked solving hands on problems and was excited by the broad applicability of the degree. Engineering can open a lot of doors even beyond working as a technical person. During the curriculum I developed a real passion for the biomedical engineering concentration. It was during a course called 'Organ Replacement' that I knew I wanted to be a biomedical engineer. I was captivated by the concept that engineered devices could make a profound difference in the lives of others.