PROVIDENCE, R.I. [Brown University] — Instrumentals by the Brown University Orchestra are featured in a new CD of well-known American and British jazz and popular music recorded with pianist Jeffrey Biegel.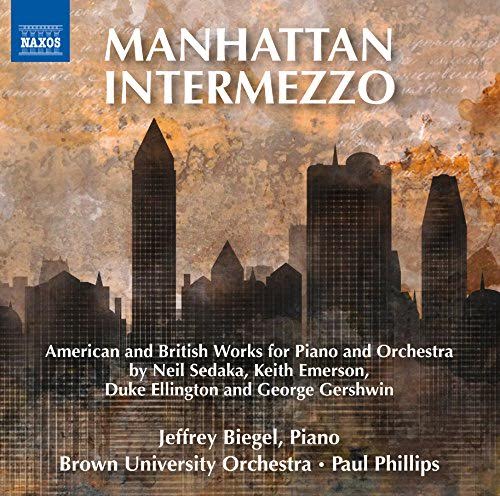 Manhattan Intermezzo includes Neil Sedaka's "Manhattan Intermezzo," Keith Emerson's "Piano Concerto No. 1," Duke Ellington's "New World a-Comin'" and George Gershwin's "Rhapsody in Blue." Released by Naxos, the CD is a collaboration with Biegel, who had long been wanting to make this recording, according to Paul Phillips, director of orchestras and chamber music at Brown.
"What he lacked was an orchestra," Phillips said. "When Jeffrey and I decided in 2014 to team up and make this recording with the Brown University Orchestra, we proceeded with his plan to record the four compositions that are on this CD."
Notably, the CD presents the first recording of the complete original version of "Rhapsody in Blue," including numerous passages that were deleted when the work was first published 1920s and are almost never heard.
More information about the CD and a brief excerpt can be found online at the Naxos website.