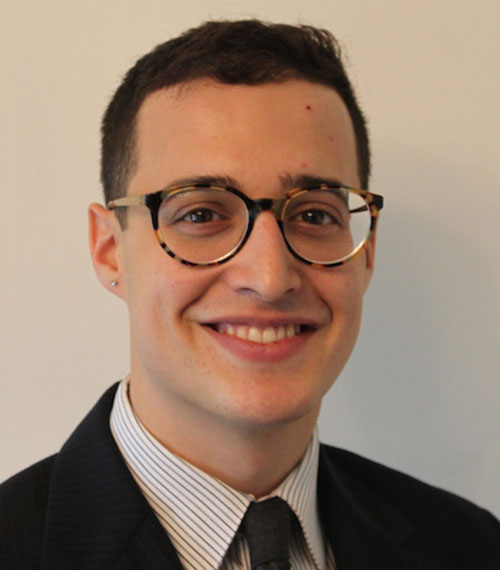 PROVIDENCE, R.I. [Brown University] —Brown University senior Evan Silver will spend a year living and working in Asia through a Luce Scholarship, a prestigious and highly selective grant program designed to enhance young leaders' understanding of the region.
This year, 162 candidates were nominated by colleges and universities, and 18 students from across the U.S. were awarded scholarships after an intense three-month selection process. Silver, who expects to graduate with an A.B. in literary arts and a focus in writing for performance, learned of his award in mid-February. Established in 1974 by Henry Luce, the program is intended for young people who might not otherwise gain professional experience in Asia. Open to scholars in virtually every field other than Asian studies, the awards are aimed at building cross-cultural understanding, first among the individual grantees and then, through the scholarly and public resources they develop.
A Chicago native, Silver is an experienced director and playwright with interests encompassing visual and literary arts as well as music. At Brown, he has directed nine theatre productions and five films, and he has trained at Drama Centre London, the Yale School of Drama, Steppenwolf Theatre Company, The Second City, and Lookingglass Theatre. Silver first learned about the Luce Scholarship program last fall and was intrigued by its unique aim.
"Particularly for those in the arts, it's so important to be exposed to arts and performance in cultures and traditions beyond your own," Silver says. "I truly believe that any way you can push your boundaries or broaden your horizons will also make you a better artist and human being."
Linda Dunleavy, associate dean of the College for fellowships, said Silver stood out to the Brown nominating committee as a natural fit for the award. The Luce Foundation seeks candidates who have "a strong sense of future direction and promise in a particular field," she said, as well as a spirit of exploration. "Evan has exactly the sense of adventure and openness to possibility that the Luce mission seeks to nurture."
Luce Scholars' professional experiences vary widely, and each awardee works with the Luce Foundation to find a placement tailored to their interests and backgrounds. Former Luce Scholars have worked in such disparate circumstances as a puppet theater in Yogyakarta, Indonesia, and the Mongolian National Chamber of Commerce and Industry in Ulaanbaatar. Silver is currently working with the Luce Foundation to determine his placement, which will begin in September.
"I am primarily interested in the ways theater is used to tell stories and adapt various mythologies and hope to find a placement that will allow me to explore these subjects in-depth," Silver said, adding that he wants to immerse himself in a distinct Asian performance tradition and "gain some practical experience in an unfamiliar form." This could take shape as an assistant directorship or a more broadly defined internship with an arts organization, and he is considering working with Indonesian performance traditions in Java and Bali.
Silver encourages others – current students and recent graduates are eligible – to consider applying for the Luce Scholars program. "The scholarship is giving me the opportunity to do something I would never have been able to do without it," he says, "and I'm confident that this next year will be challenging, rewarding, and ultimately life-changing."
Silver is the second scholar from Brown to be selected within the last three years. Cindy Lung, who earned an A.B. in education studies and sociology in 2012 and an M.A. in urban education policy in 2013, won the award in 2014.