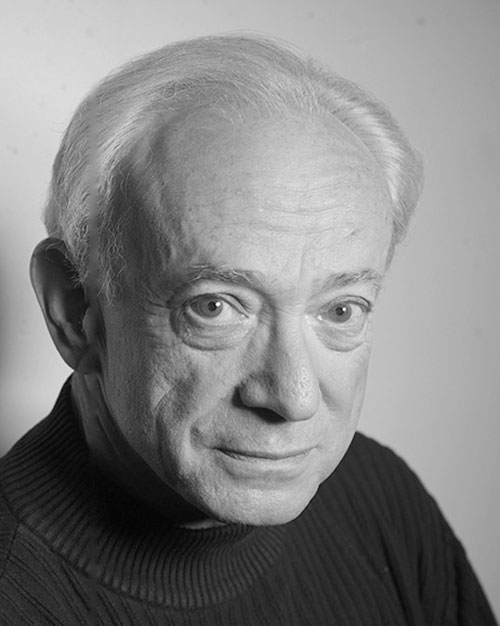 PROVIDENCE, R.I. [Brown University] — Award-winning film critic Joe Morgenstern, known for his thoughtful reviews of movies spanning the genres, will deliver the 16th annual Casey Shearer Memorial Lecture at Brown University on Monday, April 11, 2016. His talk, "The Fate of Criticism and Movies in the Digital Age," begins at 12:00 p.m. in the Huttner Room of the Faculty Club at 1 Magee Street in Providence. The lecture is free and open to the public. Tickets may be reserved at https://shearerlecture.eventbrite.com.
The lectureship, sponsored by Brown University and the Goldway-Shearer family, was established in memory of Casey Shearer, a promising young writer and aspiring sportscaster who died in May 2000, days before he was to graduate from Brown. Previous speakers have included Pulitzer Prize-winning biographer A. Scott Berg, ESPN anchor Chris Berman, New York Times columnist Thomas Friedman, ABC analyst Cokie Roberts, Marian Wright Edelman of the Children's Defense Fund, film director Davis Guggenheim, NPR national political correspondent Mara Liasson, food activist Curt Ellis, writer Pico Iyer, filmmaker Jeff Zimbalist, and journalist James Fallows.
Winners of the annual Casey Shearer Memorial Awards for Excellence in Creative Nonfiction will be announced prior to the lecture.
Joe Morgenstern
Joe Morgenstern is the movie critic for The Wall Street Journal. He joined the Journal in May 1995 and is based in Santa Monica, Calif. In 2005, Morgenstern won a Pulitzer Prize in the Criticism category for his insightful and penetrating reviews of controversial movies including "The Passion of the Christ" and "Fahrenheit 9/11." Morgenstern was a foreign correspondent for the New York Times before he became a theater and movie critic for the New York Herald Tribune in 1959. He moved to Newsweek as movie critic in 1965 and was a columnist for the Los Angeles Herald Examiner from 1983 to 1988. He has written extensively for publications including the New Yorker, the New York Times Magazine, Newsweek, Rolling Stone, Esquire, the Columbia Journalism Review and the Los Angeles Times Magazine. He has written scripts for television, including "The Boy in the Plastic Bubble" and several episodes of "Law & Order," as well as the original story for the Showtime film "10,000 Black Men Named George. A member of the New York Film Critics Circle and the Los Angeles Society of Film Critics,  Morgenstern is co-founder of the National Society of Film Critics.
Casey Shearer
Casey Shearer, a member of the Class of 2000, was a vibrant and talented member of the Brown community. An economics concentrator, he also studied Spanish, political science, and literature, and helped revive Brown Student Radio (WBSR). He was best known on campus as the station's play-by-play sports announcer and as the author of the weekly sports column "On the Case," published in the College Hill Independent. Shearer was born and raised in Santa Monica, Calif., where his mother, Ruth Goldway, once served as mayor. He graduated from high school in Finland, where his father, Derek Shearer, an Occidental College professor, served as U.S. ambassador. A top student at Brown, Shearer was a member of the economics honor society and received his magna cum laude pin the Friday before he was to graduate. That same day, during a regular pickup game of basketball, Shearer's heart stopped and he collapsed. Four days later, he died of an undetected heart virus, two months before his 22nd birthday.