PROVIDENCE, R.I. [Brown University] — Did you know that the way cells translate genes into proteins is a lot like the way movie editors assemble cinematic stories? You do if you've seen Brown's Science Cartoon — or, SciToon for short — on RNA splicing.
The SciToons initiative has proven to be a popular source of science education and outreach, both for viewers and for the students and faculty members who collaborate to make them. In all, the series has been viewed more than 100,000 times and counting on YouTube and other websites.
SciToons has tackled topics such as climate and weather, geology, chemistry and biology. Several more are in the pipeline. On Monday, April 4, the program led by Oludurotimi Adetunji, associate dean for undergraduate research and inclusive science, screened SciToons pertaining to genetics in celebration of DNA Day at the Granoff Center. Discussions with faculty members followed.
In a new interview, Adetunji explains how SciToons came to be, how they are made, and what their impact has been so far.
What are SciToons and how did they get started?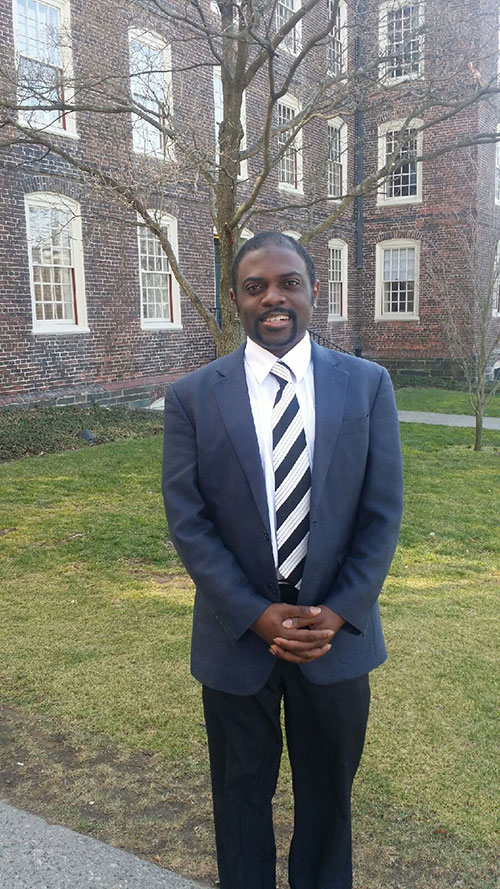 The Science Cartoons model is an experimental teaching and learning approach that engages students in the development of narratives about scientific research or concepts via interaction with experts, visual representations, iterative feedback and multimedia platforms. The SciToons initiative was started in 2011 as an innovative approach to explain complex scientific concepts and for communicating the research done in the lab to a broad audience.
What makes a good SciToon?
Excellent narration, storyboard and animatics lead to the production of high-quality SciToons. The narration drafts and animatics go through multiple iterative reviews. During the reviews, the scripts are vetted by the SciToons Creation Group (SCG), which includes both content novices and experts. The goal of the review is to keep the language at a level that the public can understand while keeping the science correct.
How are they produced?
SciToons are developed by the SCG, which I lead. The SCG includes STEM and non-STEM students and domain content experts. The group meets weekly to discuss all aspects of ongoing projects. The SCG follows the SciToons design structure, which includes story development, storyboard, narration, voiceover recording, multimedia platform and the final animation/video production. Each project is developed and produced following multiple reviews through the design structure.
Tell us about DNA Day and how SciToons help to tell that story?
National DNA Day is an initiative of the National Human Genome Research Institute (NHGRI) for commemorating the successful completion of the Human Genome Project and the discovery of the DNA's double helix. It is also a day when the public can learn about genetics and genomics projects across the nation.
A representative of the NHGRI reached out to me last fall to see if we would be interested in being a collaborator for the institute in their upcoming national campaign for DNA Day. They had seen one of our SciToons on YouTube and they asked if we could be part of a nationwide network of celebratory events promoting DNA Day. In this regard, we [celebrated] an event dubbed DNA Day with SciToons on April 4 at the Granoff Center. At this celebratory event, we featured three DNA-themed videos and gave room for the audience to ask questions about the content of the videos.
What's been the impact of SciToons and what do you hope to do with them next?
The impact of SciToons has been staggering so far. More than 30 students and several faculty members have participated in SciToons production. The SciToons model has been presented in multiple scientific conferences and detailed in publications.
It has also engaged diverse students from a variety of concentrations including those from groups underrepresented in STEM fields. Students involved in SciToons have developed new skills, which are transferable to future careers, while learning to better communicate science to the public. SciToons has also served as a gateway for reaching both national and international audiences — it has been featured in the National Oceanic and Atmospheric Administration climate website and on the National Institutes of Health National DNA Day website and social media platforms. To date, SciToons videos have been watched in over 190 countries, viewed online over 108,000 times, and they are an excellent tool for Broader Impacts and Engaged Scholarship.
The SciToons proof of concept has been achieved, and a theoretical framework for its production has been developed. SciToons can be scaled up by scaffolding exercises for SciToons viewers in different settings such as in STEM courses and engaged scholarship programs; as well as for presenting cutting-edge research going on at Brown to prospective students and the global community of scholars and learners. The SciToons model has also served as a unique niche for collaboration with different research groups on campus. We look forward to the continued and expanded partnership.