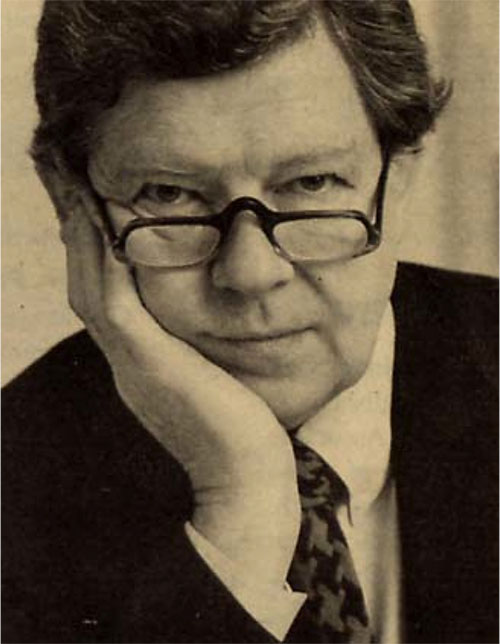 PROVIDENCE, R.I. [Brown University] —Thomas E. Skidmore, one of the foremost American scholars of Brazil and the former Carlos Manuel de Céspedes Professor of Latin American History at Brown University, died on June 11 at age 84. He left a rich intellectual legacy of scholarship analyzing politics, society and culture in twentieth-century Brazil.
Skidmore, who began teaching in Brown's Department of History in 1988, was affiliated with the Department of Portuguese and Brazilian Studies and directed the Center for Latin American Studies until his retirement in 2000. He also served as President of the Latin American Studies Association and of the New England Council of Latin American Studies.
After completing his undergraduate study at Denison University, Skidmore earned a Fulbright fellowship to study philosophy, politics, and economics at Oxford University. At Oxford, he met and married his future wife, Felicity Hall; the two returned to the United States where Skidmore earned his doctorate in European history at Harvard University in 1961. Skidmore taught as an instructor and then as assistant professor at Harvard from 1960 to 1966.
While at Harvard, Skidmore received a three-year research fellowship to study a Latin American country of his choosing. He chose Brazil and wrote his seminal work, Politics in Brazil: 1930-1964, An Experiment in Democracy, published in 1967 by Oxford University Press and reissued in 2007, which became the definitive political history of this tumultuous period in Brazilian history.  
In 1967, Skidmore moved with his family to Madison, Wisconsin, where he became a full professor at the University of Wisconsin the following year. Considered the backbone of the Latin American Studies program, he also edited the Luso-Brazilian Review and trained many generations of scholars, while continuously maintaining a close relationship with Brazil.
Skidmore published books including Politics of Military Rule in Brazil, 1964-85, a political history of the military regime, that with his previous work, Politics in Brazil, was said to offer the most comprehensive survey of modern Brazilian history in English. Skidmore also wrote the textbook Brazil: Five Centuries of Change, and Black into White: Race and Nationality in Brazilian Thought, a book that traces the changes in notions of race in Brazil from debates during slavery to the eugenic and nationalist movements of the twentieth century. He continued publishing on this topic in a chapter in the volume The Idea of Race in Latin America, 1870-1940. Skidmore contributed to a number of major publications and reference works, including the Cambridge Encyclopedia of Latin America and the Caribbean. A complete bibliography can be found here.
Skidmore's academic and political engagement with Brazil at times led to conflict with that country's leadership. In 1970, Skidmore and three other prominent scholars of Brazil in the United States signed an open letter condemning the imprisonment of the leading Marxist historian Caio Prado Júnior. At the time, Skidmore served as the chair of the Government Relations Committee of the Latin American Studies Association. In that capacity, he sponsored a resolution condemning the military regime's systematic repression of Brazilian academics and other oppositionists. In retaliation for his political stance, the Brazilian government denied him a research visa to teach a seminar at the State University of Campinas in the summer of 1970.
In 1984, while lecturing in Brazil on the eve of the country's return to democratic, Skidmore was summoned to appear before the federal police for commenting on the political situation and was threatened with expulsion from the country. Many academics, politicians, and journalists came to his defense, considering the actions of the federal police as unconstitutional and a violation of academic freedom. Charges were later dropped.
In April 2006, Skidmore donated his personal library and papers to the Brown University Library. The monograph collection consists of approximately 6,000 items, mainly in English and Portuguese, and reflects over thirty years of his work collecting 19th- and 20th-century materials on Brazil and other areas of Latin America. That same year, he was honored by for his remarkable contributions to the field of Brazilian studies with a three-day conference at the Brown University Library and the Watson Institute for International and Public Affairs.
Skidmore is survived by his wife Felicity, his three sons—David, James, and Robert—and three grandchildren.