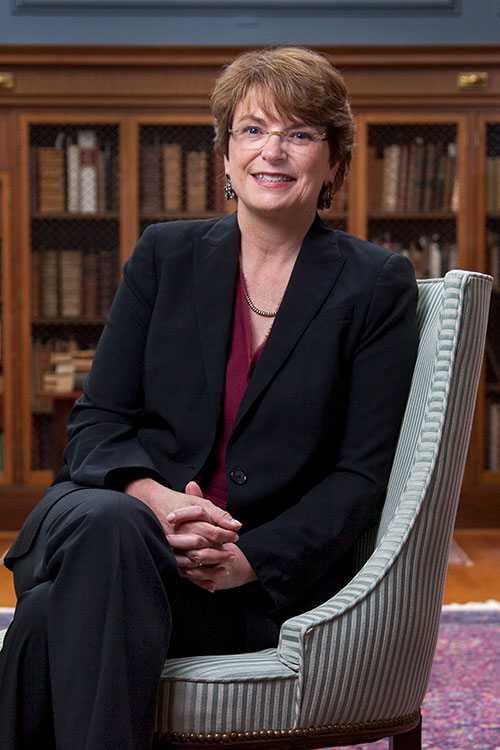 PROVIDENCE, R.I. [Brown University] — The Washington Post published in its newspaper today, Sept. 6, a guest column titled "Brown University president: A safe space for freedom of expression" by Brown President Christina Paxson.
The column is framed as an opening address for the new academic year for students entering college across the country at a time of fierce debate about the capacity of colleges and universities to truly prepare students for confronting difficult, complex issues that face society today.  The column previews themes Paxson will share with the campus in greater depth during Brown's 253rd Opening Convocation, which will be held at 4:00 p.m. on the College Green.
"Freedom of expression is an essential component of academic freedom, which protects the ability of universities to fulfill their core mission of advancing knowledge," Paxson writes in the Washington Post. "Suppressing ideas at a university is akin to turning off the power at a factory. As scholars and students, our responsibility is to subject old truths to scrutiny and put forward new ideas to improve them."
Paxson presents definitions for the often-debated terms "safe spaces" and "trigger warnings" as they apply in the context of academic freedom, and Paxson confronts the view — frequently expressed in the current national conversation — that colleges and university are coddling students:
"I don't share the view that American college students want to be protected from ideas that make them uncomfortable. Just the opposite. Over the past few years, our students have addressed topics that make many people very uncomfortable indeed — racism, sexual assault, religious persecution. These are some of the toughest problems facing society today, and we do not shy away from them."
Read the full article at the Washington Post online. Paxson's full remarks from Opening Convocation are available on the Office of the President website.