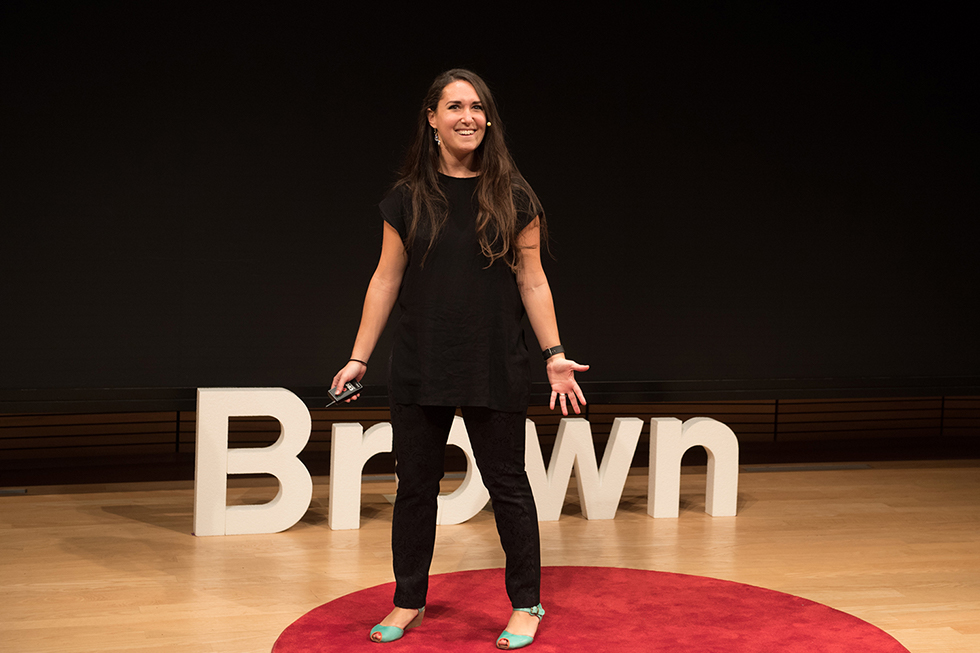 PROVIDENCE, R.I. [Brown University] — This fall, Brown University's Graduate School put out an all-call asking the University's graduate students: Can you explain to a general audience why your research matters — in five minutes or less?
Dozens replied. And after submitting videos and going through a round of semifinal talks, 10 speakers took to the stage on Nov. 5 at the Granoff Center as part of the second Brown Research Matters! event.
Taking a cue from TED Talks — pithy, colorful lectures focusing on a timely topic — the graduate students addressed, in brief, topics ranging from how humans view robots to how social media can help protect cultural heritage.
The short talks showcase excellence in student scholarship and create intellectual exchange across disciplines, while also raising the visibility of graduate students and post-docs and their contributions to the Brown, said Vanessa Ryan, associate dean of the Graduate School and Research Matters! organizer.
"Developing the ability to effectively engage an audience with their research is extremely important for emerging scholars," she said. "It's incredibly important now, when society faces so many difficult choices, that these researchers are empowered to help shape the public understanding of how higher education and research affects the larger world."
In the following videos from the event, Jennifer Thum shares how and why she is digitally documenting ancient Egyptian rock carvings; Nicosia Shakes explains why it is important to look beyond the script in her research on women's theater in Jamaica and South Africa; Xuan Zhao discusses how robots can help us learn more about human perspective; and Julian Saporiti talks — and sings — about how playing music in public spaces facilitates human connection.
To see all 10 Research Matters! presentations, visit the Graduate School website.