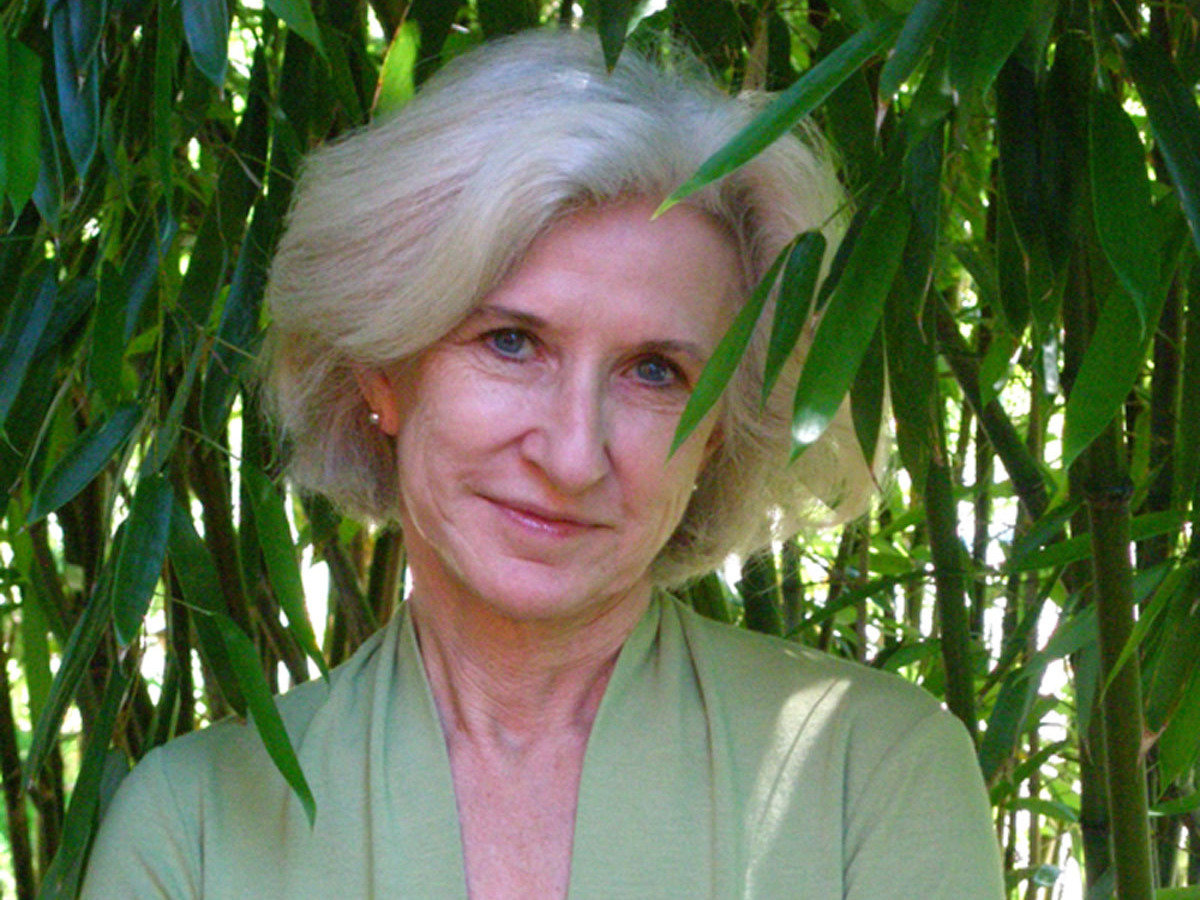 PROVIDENCE, R.I. [Brown University] —Over the course of three events on Nov. 9 and 10, the Brown community paid tribute to C.D. Wright, a groundbreaking poet and longtime faculty member at the University whom poet Laynie Browne described as "a constant and tremendous inspiration, ally and friend."
Wright, who taught at Brown from 1983 until her sudden death in January 2016, was the Israel J. Kapstein Professor of Literary Arts, a MacArthur Foundation "Genius" Fellow, author of 16 books and the former co-editor of Lost Roads Press with her husband Forrest Gander, the Adele Kellenberg Seaver Professor of Literary Arts and Comparative Literature at Brown.
Wright was an Arkansas native, and in her many books wrote about a broad range of subjects, including the country's racial history. Over the years, reviewers writing for American Letters and the Village Voice Literary Supplement described her, respectively, as "a devastating visionary" and a writer who "shrinks back from nothing," while a reviewer for the Washington Post lauded "her tremendous range in style and approach."
While she won many prestigious awards, including the Griffin International Poetry Prize, and served as a chancellor of the Academy of American Poets, the former colleagues, collaborators, students, friends and admirers of Wright who gathered in the Granoff Center for tribute events — which featured music, film, photography, dance and readings — described her as anything but unapproachable.
Laynie Browne said that Wright saw friendship as "a lavish necessity," and the poet and Wright's former student Peter Gizzi said, "I owe her a debt for her early advocacy of my person and work," noting that while he was still a student, Wright treated him like a peer and later, helped him find his vocation as a teacher.
Browne and Gizzi participated in the second of three events in Wright's honor. The tribute opened on Wednesday, Nov. 9, with Wright's voice — a recording of her reading three of her poems — followed by remarks by University President Christina Paxson. Three current and emeritus literary arts professors, Carole Maso, Cole Swensen and Robert Coover, introduced photographer William Johnston, poet and essayist Joan Retallack and fiction writer Steve Stern.
The following day, Brown literary arts faculty including Joanna Howard, John Cayley, Meredith Steinbach and Colin Channer, along with poet, translator and publisher Rosmarie Waldrop, introduced the writers and former students of Wright — Browne, Gizzi, Camille Guthrie, Catherine Imbriglio and Amish Trivedi —who spoke passionately and at times through tears of her work, teaching and friendship. Imbriglio spoke of Wright's "centrality," and how often she would set out to read one of Wright's poems only to end up reading the whole book.
Tellingly, as had happened the night before, those tasked with introducing speakers spoke at some length themselves about Wright's impact. Howard held up some bittersweet, "a tough, pernicious plant that C.D. loved," she said, and described how, in Wright's 30th year of teaching, she claimed she would have no set expectation of what she would do in class, but was prepared for an "entirely new composition [to be] mounted."
Cayley described reading Wright's poems as a way of "being with" and said that knowing her was "a gift that some of us have too quietly enjoyed." Steinbach, who also began her career at Brown in 1983, described Wright as a friend, intellectual companion and co-adventurer in the department when Brown was very different than it is today. Wright "always knew what to say," Steinbach said, "and always said it in a poetic, devastating way."
Channer, speaking of Wright's book "One Big Self," a collaboration with the photographer Deborah Luster that couples portraits of individuals incarcerated in Louisiana state prisons with prose and poetry, said, "when I read 'One Big Self,' I understood myself even more."
That project represents just one of Wright's collaborations with artists in other disciplines as well as her aesthetic courage. In the introduction to that book, Wright wrote of the prisons she visited, "Something about the extra-realism of that particular institution made me balk, also the resistance of poetry to the conventions of evidentiary writing… I went, and then I wanted to see if my art could handle that hoe."
Wright also collaborated with photographer Denny Moers, whose photographs became the covers of her books, the dancer Eiko Otake and guitarist/composer/photographer Richard Leo Johnson. Otake performed a piece called "A Body in Fukushima" for the final event of the tribute.
January will mark a year since Wright's passing, a fact that many of those assembled for the tribute expressed difficulty accepting. Guthrie spoke in the present tense when she said, "C.D. is a person of presence," and Trivedi, who said that "five years after graduating Brown still seems like home," described Wright as "the person I confessed things to."
Speakers expressed gratitude for her work, which includes "The Poet, The Lion, Talking Pictures, El Farolito, A Wedding in St. Roch, The Big Box Store, The Warp in the Mirror, Spring, Midnights, Fire & All," published in January 2016, and "ShallCross," which was issued posthumously last April.