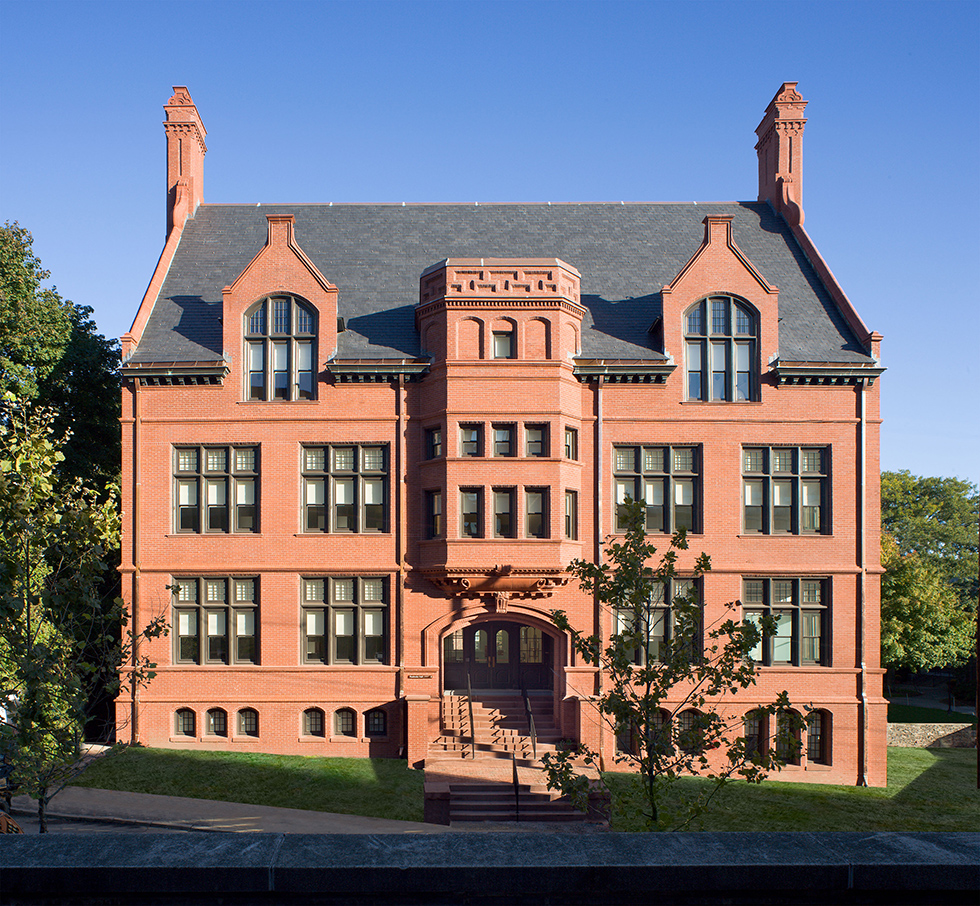 PROVIDENCE, R.I. [Brown University] — With a new $1.3-million grant from the Andrew W. Mellon Foundation awarded on March 22, Brown University will launch a three-year pilot program to promote collaborative research and scholarship in the humanities.
The collaborative humanities grant will enable Brown to strengthen the role of the humanities on campus through course development, a new model for graduate study across academic disciplines and enhanced professional development for doctoral candidates in the humanities. It comes at a time when the Trump administration's proposed federal budget calls for eliminating the National Endowment for the Humanities and the National Endowment for the Arts, two major sources of funding for these fields of study.
"We are thrilled by the opportunity this grant will provide to galvanize collaborative work across the humanities at Brown through dynamic research and teaching models," said Amanda Anderson, director of Brown's Cogut Center for the Humanities.
The heart of the grant-funded program is an innovative set of team-taught graduate research seminars in which students from a variety of fields of study consider what forms of insight different disciplines provide, both in relation to long-standing scholarly questions and new societal and global challenges. The grant will also fund programming ranging from workshops to symposia, Anderson said, and provide new international research and exchange opportunities.
A primary goal of the pilot program is to enrich collaboration skills among humanities scholars at Brown in a context that extends across disparate fields of study. This promotes thinking across the boundaries of academic disciplines and geographical locations, Anderson said, and helps scholars understand research questions and social challenges in their cultural and historical contexts.
"The program should be attractive to students who value an expanded sense of intellectual community and who aspire to do collaborative, cross-disciplinary work," Anderson said.  "Collaboration is an especially sought-after skill that serves students well in academia and beyond." 
The research seminars will be taught by two or more faculty members from different disciplines. Courses offered will be organized around a key interdisciplinary topic like politics and literature or the environmental humanities, and relate to themes — including Sustaining Life on Earth; Creating Peaceful, Just and Prosperous Societies; and Exploring Human Experience, among others — outlined in Brown's strategic plan, Building on Distinction. They will be open to all graduate students across the humanities and the related social sciences and will educate scholars in critical method and theory, the forms and practices collaboration takes and the concepts that create the foundation of knowledge in the humanities.
Doctoral students who pursue the full program of collaborative humanities offerings in addition to the requirements of their home department may apply for grant-funded competitive fellowships that release them from teaching assistantship obligations for one year. This, Anderson said, will help students complete their degrees on time while pursuing new forms of research collaboration.
In addition, graduate students who complete three collaborative research seminars will be eligible to participate in a project development workshop that advances their doctoral research with the help of Brown faculty and external reviewers. Upon completion of that workshop, students will receive a graduate specialization certificate in collaborative humanities.
"The Mellon grant allows Brown to teach humanities scholars valuable professional skills while extending the reach of collaborative inquiry," Anderson said. "It builds on the academic values represented in Brown's Open Curriculum and will create an expanded sense of intellectual community."
Grant funds will support programming that relates to the seminars, as well as one semester-long visit by an international scholar each year. Such appointments, Anderson said, would ensure ongoing conversation about forms of collaboration in diverse institutional and cultural contexts.