PROVIDENCE, R.I. [Brown University] —On Saturday, June 10, the David Winton Bell Gallery at Brown University will open two new exhibitions by New England artists: "You Don't Know My Horizon" by Kim Faler and "While Still Before Us After All" by Kai Franz.
Bell Gallery curator Ian Alden Russell says that Faler, who is based in North Adams, Massachusetts, cultivates appreciation for the beauty of everyday things like nail polish and foliage, encouraging viewers to find mysteries in the mundane.
 "You Don't Know My Horizon" gathers Faler's signature artwork from the last 10 years. The works range from pieces made of thread on plywood, cast pigment on drywall and nail polish on slip-cast porcelain. In a piece titled "Sonder," electroplated grapevines are fused together with what looks like pink bubblegum to become a shimmering cloud, Russell said.
Faler will also restage one of her earliest performance works and create a new site-specific installation, focusing on glass for the first time in collaboration with students and alumni from the Rhode Island School of Design glass department.
Franz, a native of Germany who lives in Providence, makes sculptures that explore how architecture produces form, Russell said, confronting architecture's relationship to matter and materiality in the digital age.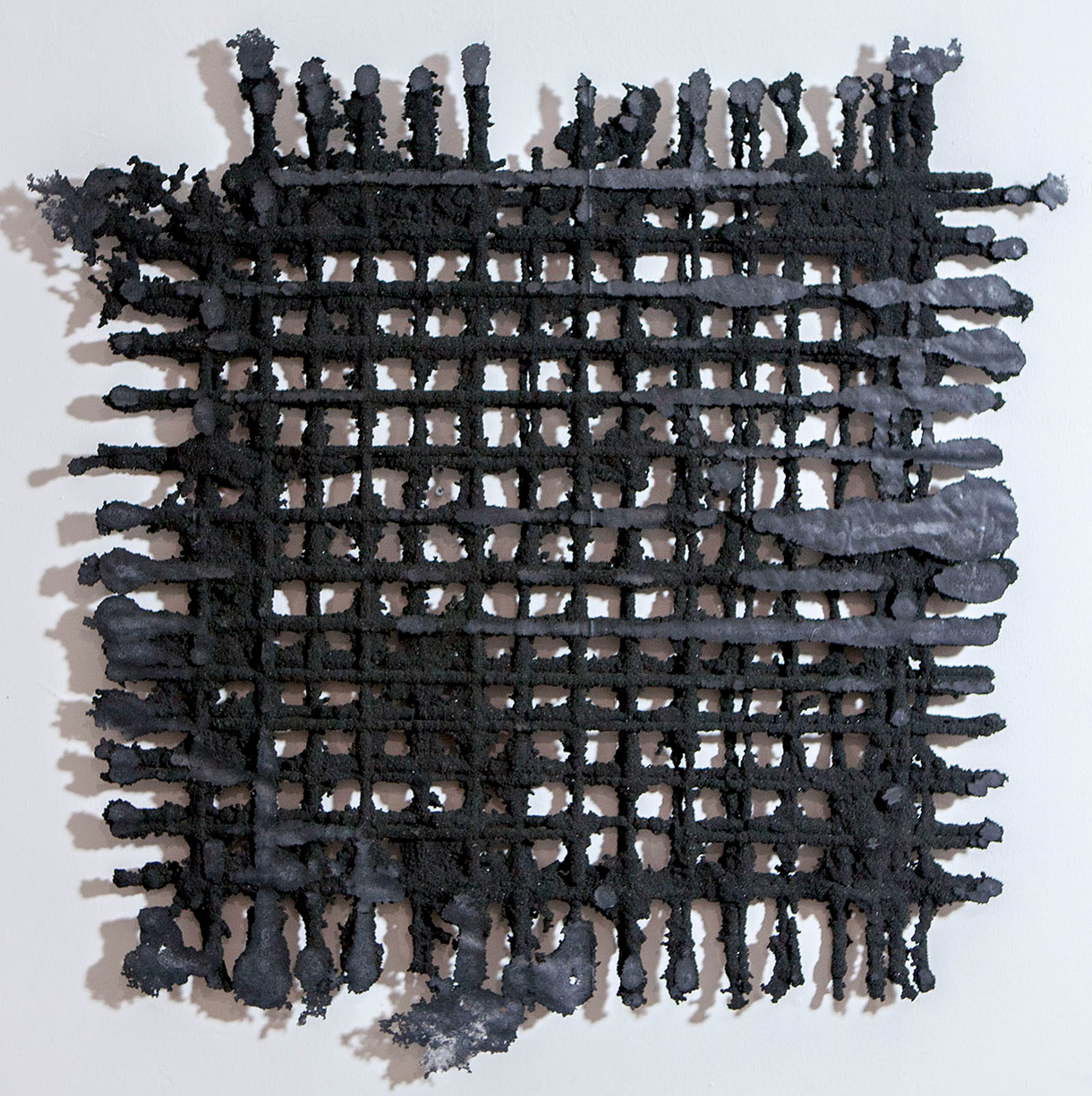 The sculptures begin as drawings created with computer-aided design (CAD) software and are fabricated through the artist's custom computer-aided manufacturing (CAM) process.
A modified architectural plotting machine deposits sand, followed by resin, to build the sculptures layer by layer. While akin to 3D printing, Russell said, "Franz's technique surrenders the control implied in the CAD and CAM processes to embrace the fluidity and unpredictability of the materials as the resin seeps through the sand along the path of least resistance."
"While Still Before Us After All" presents works that consider and react to the architecture of List Art Building, which was designed by iconic American modernist Philip Johnson and houses the Bell Gallery.
The new sculptures in the exhibit were conceived in response to the grids of concrete, stone and wood in the List Art Building's lobby, Russell said. The texture and tone of the sculptures recall brutalist concrete architecture while their varied forms appear organic and expressive, he added.
In addition to new and recent sculptures, including Franz's first large-scale sculptural work, his video work "The Particles Fell Silent" will present animations of CAD drawings subjected to artificial forces and dynamics.
An opening reception for the two exhibits will be held Friday, June 9, at 5:30 p.m. in the Bell Gallery.
The gallery is open Monday through Wednesday and Friday from 11 a.m. to 4 p.m., Thursday from 1 to 9 p.m., and on Saturday and Sunday from 1 to 4 p.m. For more information, call 401-863-2932 or visit www.brown.edu/bellgallery.