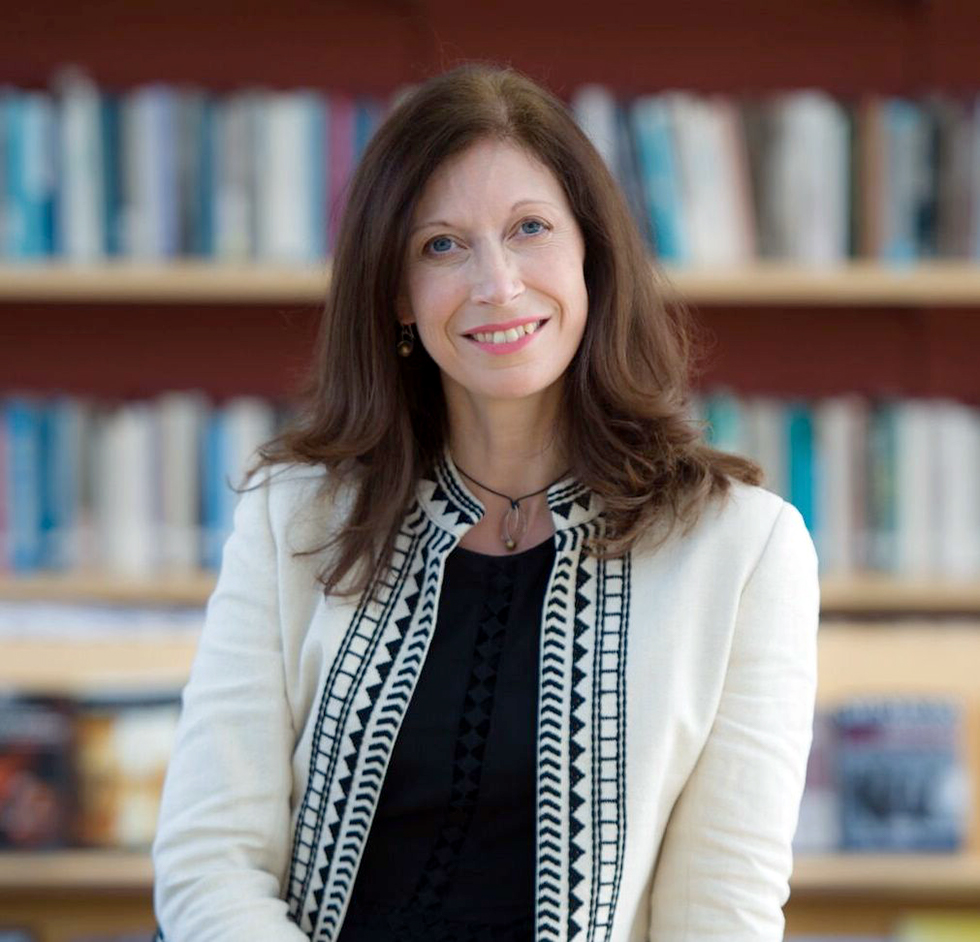 PROVIDENCE, R.I. [Brown University] —Susan Moffitt, an associate professor of political science and international and public affairs, has been appointed director of Brown University's A. Alfred Taubman Center for Public Policy and American Institutions.
Moffitt, who will assume the directorship on July 1, succeeds James Morone, a professor of public policy, political science and urban studies, who oversaw the center's integration with the Watson Institute for International and Public Affairs.
"Susan is a distinguished scholar of public policy, bureaucracy and American political institutions, with a particular emphasis on education and public health," said Edward Steinfeld, director of the Watson Institute, in an email announcing her appointment to Watson's faculty and staff at the end of the academic year. "Susan will continue the effort to make Taubman the leading center worldwide for the study of U.S. public policy in comparative perspective. Moreover, Taubman will be the anchor for the Watson Institute's scholarly work on gender and public policy, and the political economy of inequality."
The author of the books "Making Policy Public: Participatory Bureaucracy in American Democracy" and "Ordeal of Equality: Did Federal Regulation Fix the Schools?" Moffitt has examined complex questions like how public participation can allow for democratic accountability even within a vast bureaucracy, and how to address the gaps between educational policies and their classroom implementation.
In her work, translating ideas into action plays a central role.
"I focus on developing capacity to put policies into practice that advance democratic governance and support vulnerable populations," Moffitt said. "For me, Watson provides an opportunity to move from the question 'Why does the world work the way it does?' to 'What do we do about it?' We step beyond the realm of ideas and into the world of getting things done. The students I help train here are about action and about putting ideas into action."
Moffitt's teaching has spanned a range of critical public policy issues. She has taught courses that explore gender's relevance in U.S. policymaking, why well-intentioned policies sometimes produce unfortunate results, and how leaders and staff at public and nonprofit institutions become engines of policy and social change. She has also taught courses that investigate the intersection of education, inequality and democratic governance.
Currently, Moffitt is working with researchers from the University of Michigan and Stanford University on a three-year, $4.9 million study that looks at how the Common Core State Standards, a set of K-12 academic standards adopted by all but eight states, affect classroom instruction and disparities in academic achievement. Moffitt expects that the study's findings will inform future efforts to reduce educational inequality.
She is also part of a research collaborative called Getting Down to Facts II. The group is working to create a common evidence base for understanding the current state of California's school systems — which account for 12 percent of the public school population nationwide — to help policymakers improve educational practices in the years ahead.
Just as the California-based research has broader implications for national education, Moffitt has a vision for connecting the Taubman Center's domestic policy work to the Watson Institute's engagement with key questions on the global stage.
"I look forward to building on the strong foundation that prior Taubman directors created and integrating the study and practice of American politics and policy into the Watson's global framework," Moffitt said. "The Taubman Center is uniquely positioned to serve as a local, regional, national and international source of support for cultivating ideas, research, policy and practice."