PROVIDENCE, R.I. [Brown University] — On Nov. 11, the David Winton Bell Gallery at Brown University will open exhibitions by two pioneering contemporary artists: Melvin Edwards, who has explored black nationalism and the African diaspora over the course of his career, and Carrie Mae Weems, a MacArthur "Genius Grant" winner whose work interweaves themes of race, class, gender, friendship, love, loss, power and motherhood.
Edwards' work will be on view in the Bell Gallery, and Weems' work will be on display in the lobby of Brown's List Art Center. 
Melvin Edwards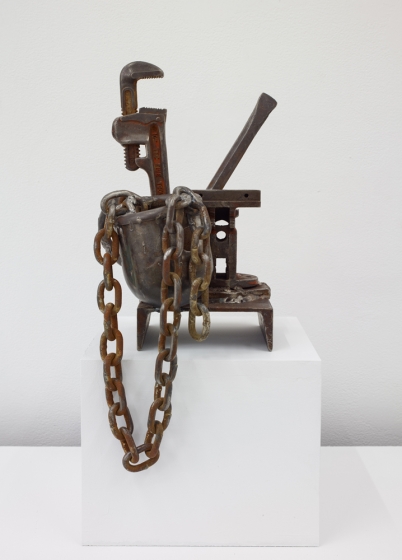 Melvin Edwards, an artist considered a pioneer in the history of contemporary sculpture, will show historic and rarely exhibited works spanning four decades in "Festivals, Funerals and New Life." Including sculptures, prints and installations created over four decades, the exhibition will run through Feb. 11, 2018.
Ian Alden Russell, the Bell Gallery curator, described Edwards as "an important and consistent presence in American art from the Civil Rights Movement through today" whose work is "broadly concerned with European neocolonialism, histories of race, labor, violence and African diaspora."
Among the works exhibited will be installations created from industrial steel, chain and machine parts including a new sculpture fabricated at The Steel Yard in Providence for this exhibition. While earlier works explore themes of industrial material and exploited labor, newer works, Russell said, continue this commitment to those materials while also turning inward and exploring the genre of modern still-life.
The work "Steel Life," Russell noted, is a play on words as well as materials. The steel tools included are from Edwards' own art-making practice. In the artist's words: "My interest in all of those configurations are ultimately personal references rather than what people have labeled as movements. 'Steel Life' is my life."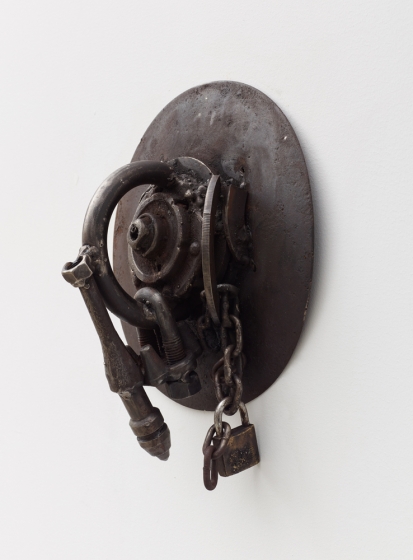 The exhibition's title is an elaboration on the title of the book "Festivals and Funerals" by poet and activist Jayne Cortez, Edwards's late wife. Cortez, who died in 2012, was a central figure of the Black Arts Movement in the 1960s and 70s.
Collaborative works, such as an abstract monoprint by Edwards overwritten with poetry by Cortez entitled "Untitled (For the brave young students in Soweto)" are included in the exhibition, along with a dramatic, hanging barbed-wire installation by Edwards, named after a line of poetry by Cortez.
An opening reception will be held on Tuesday, Nov. 14, at 5:30 p.m. and feature an artist's talk with Edwards and his friend and colleague Tony Ramos, a performance and media artist who traveled with Edwards in Africa and documented the artist's work there in the 1970s.
On Tuesday, Dec. 5, at 5:30 p.m., the Bell Gallery will screen the 2015 film "Some Bright Morning: The Art of Melvin Edwards," by Lydie Diakhaté. Diakhaté will participate in a question and answer session after the film.
Carrie Mae Weems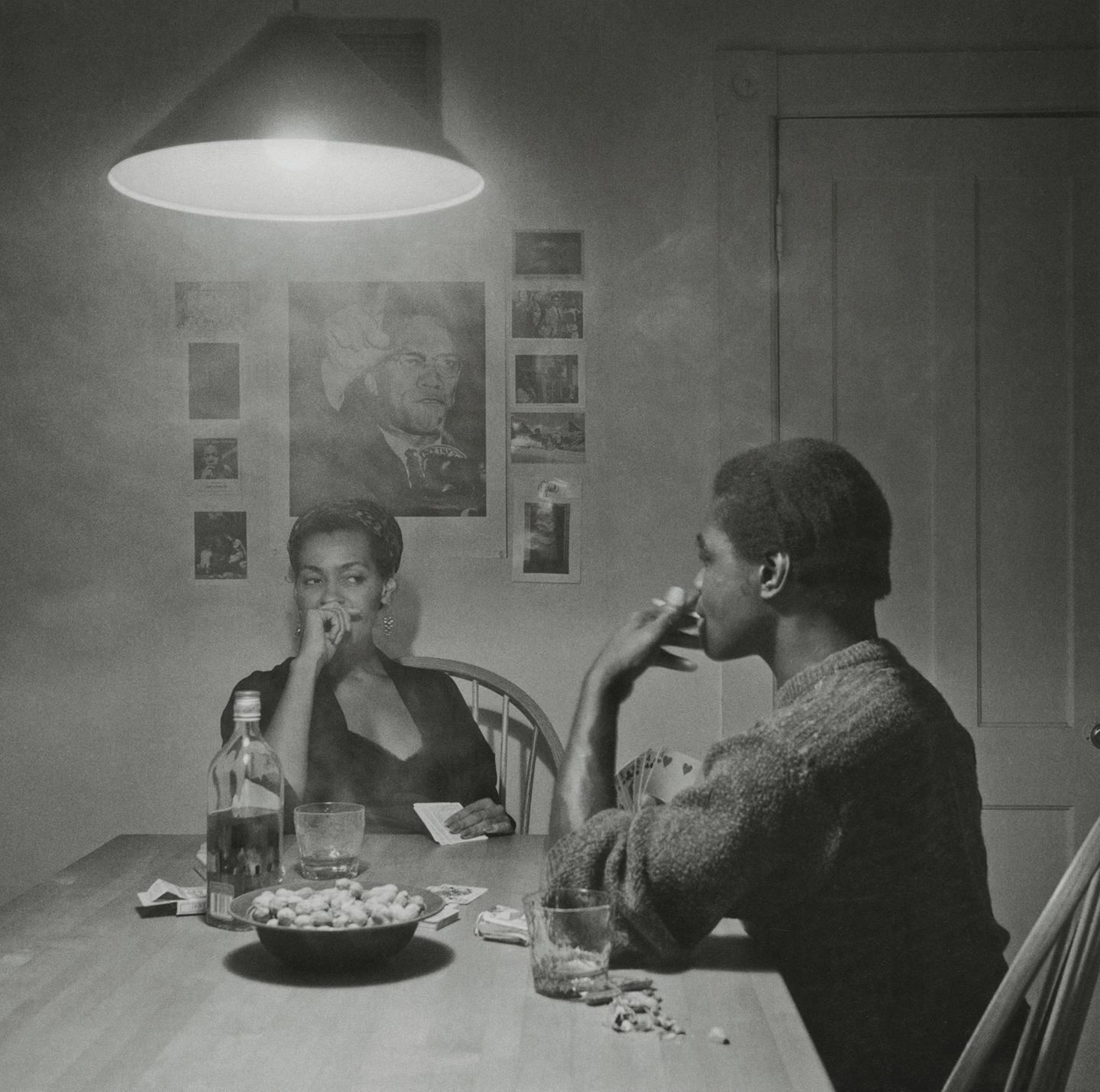 Carrie Mae Weems' body of work encompasses photographs, text, fabric, audio, digital images, installation and video and is known for images that explore African American identity, class and culture in the U.S.
Weems' "Kitchen Table Series" is a narrative exploration of identity that is considered among the artist's most important bodies of work. In it, Weems is featured as the protagonist of a series of images which all take place around a kitchen table.
"The intimate and often political content of this narrative series finds common ground around the kitchen table, transcending the separation of domestic and civic space," said Rica Maestas, a curatorial assistant at the Bell Gallery.
Dramatically lit and meticulously crafted, each photograph is accompanied by text which often fuses the author's voice with popular songs like Otis Redding's "Try a Little Tenderness," Dizzy Gillespie's "Night in Tunisia," or "I Loves You Porgy" from the opera "Porgy and Bess."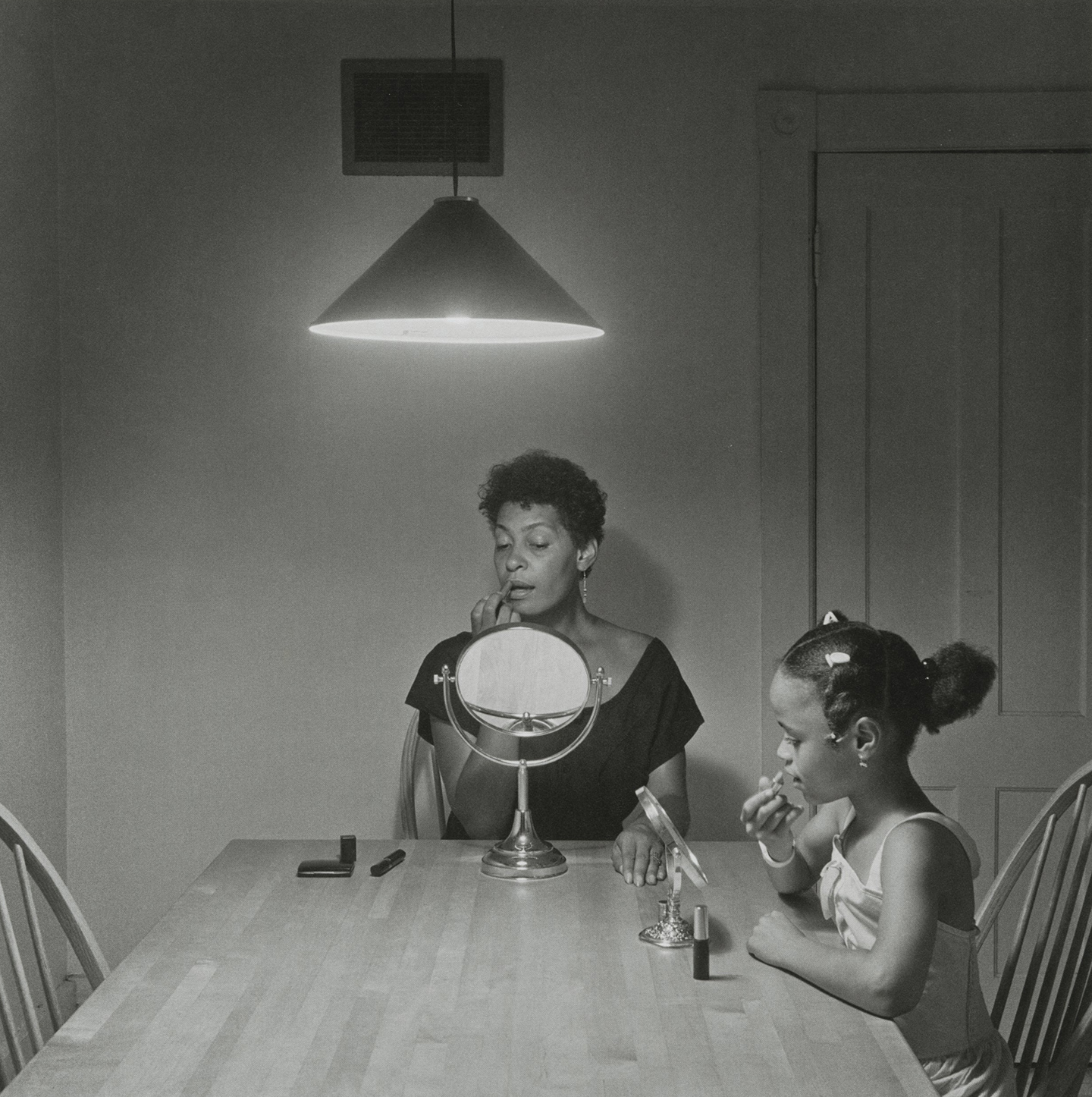 "In allowing these songs to speak through her protagonist, Weems crafts a character that is both singular and plural — an individual mediated by culture," Maestas said. "Further complicating her heroine by exploring her many different social roles as a lover, mother, activist, academic, woman, friend, mentor and African American, Weems prompts us to consider our own intersecting social roles as well as the impact of mainstream media on how we perform them."
The exhibition, which will be on view from Nov. 11 to Dec. 21, includes nine images and 13 texts from the 1990 series.
Locations and hours
The David Winton Bell Gallery, on the first floor of List Art Center at 64 College St. in Providence, is open Monday through Wednesday from 11 a.m. to 4 p.m.; Thursday form 1 p.m. to 9 p.m.; Friday from 11 a.m. to 4 p.m.; and Saturday and Sunday from 1 p.m. to 4 p.m.
The List Art lobby is open Monday through Friday from 8 a.m. to midnight and Saturday and Sunday from 11 a.m. to midnight.
For more information, call 401-863-2932 or visit brown.edu/bellgallery.