PROVIDENCE, R.I. [Brown University] — Steps outside the Martinos Auditorium at Brown University's Granoff Center on Thursday night, a crowd of filmgoers milled around, dipping small wooden spoons into cups of gelato made earlier that day at the Ratty, Brown's dining hall.
The gelato, in customized flavors created by master ice cream maker Giovanni Figliomeni, was intended to prepare the crowd for the series of film screenings running through Sunday in "Il Cinema Ritrovato on Tour" (Rediscovered Cinema on Tour).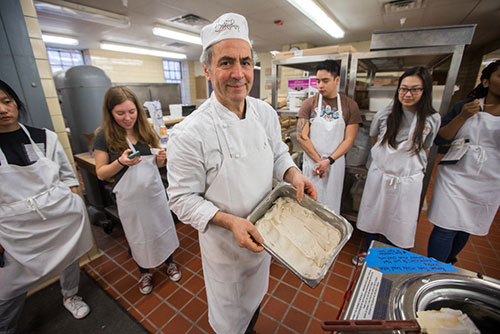 The tour is a collaboration between Brown's Department of Italian Studies and Cineteca di Bologna, one of the leading centers for film restoration in Europe. The festival at Brown shows a selection of the hundreds of films featured over about 10 days each summer in Bologna's Piazza Maggiore for Il Cinema Ritrovato. Brown, which has had a long relationship with the University of Bologna through Brown in Bologna, was the first place to hold a scaled-down version of the festival outside of Bologna, according to Massimo Riva, professor of Italian studies and co-curator of the film festival.
And the gelato? Like the films, it is also rediscovered, said Riva, who first connected with Figliomeni and his wife, visual and conceptual artist Angela Lorenz (a Brown Class of 1987 graduate), eight years ago in Bologna.
The flavors and gelato techniques are based on pre-1912 recipes that were created and published by Giuseppe Grifoni, who had a gelato shop in Bologna. Lorenz found Grifoni's recipe book and gave it as a gift to Figliomeni, who runs the Il Gelatauro gelato shop in Bologna. For the last four years — this is the fifth annual Cinema Ritrovato on Tour — Figliomeni has created gelato flavors that relate directly to the films, and he and Lorenz run gelato-making workshops for Brown students and staff during the festival.
Because the opening film of the festival, "Soleil Ô," critiques colonialism and Western racism as it moves between an unnamed French colony in West Africa and France and the working and living conditions black African men find there, Figliomeni made one gelato flavor with ingredients associated with colonial imports chocolate and coffee. A second flavor, using goat's milk and dates, honors the livestock-herding practices that characterize food production in Mauritania, the home country of the film's director, Med Hondo.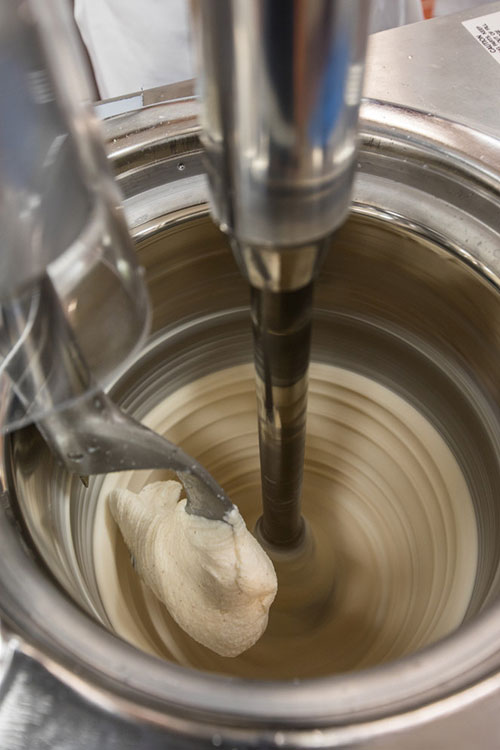 Other films in the series get their own bespoke flavors. For "L'onestà del Peccato" (The Honesty of Sin), Figliomeni recreated Grifoni's flavor "Torrone Eden," which has sweet and bitter almonds representing the trials of the female protagonist.
And for "Blow-Up," a London-based intrigue involving a photographer and lovers in a London park directed by Michelangelo Antonioni, Figliomeni is making Grifoni's "Gelato di Gladstone." That flavor, named after a British prime minister of the 19th century, couples strawberries with cream.
Lorenz described the gelato as "conceptual gelato" — though there was nothing conceptual about the thoroughness with which workshop attendees and filmgoers polished off multiple cups of the ice cream. During the gelato-making workshop, she showed participants a photocopy of Grifoni's recipe book, which included recipes for gelato "bombs" that included shards of candy, a response to the prevalence of terrorist activity in Italy in the 19th century, as well as other recipes that served as culinary commentary on prominent figures and issues of Grifoni's time.
The restoration of the 19th and early 20th-century techniques and ingredients, as well as plans to feature a live musical accompaniment to a 1918 silent film, make Il Cinema Ritrovato on Tour a festival that honors traditional practices as well a multi-sensory experience.
It is also an experience to savor. Riva, welcoming the audience to the opening night of the festival, laughed as he paused during his introduction so a group of straggling gelato eaters could make their way into the auditorium.
"What links together all the films of this edition of Il Cinema Ritrovato, with the exception of one, is the 1960s," Riva told the audience.
The festival includes two landmark films from the 1960's, "Blow-Up" and "Il Sorpasso." Riva described the latter as "the ultimate Italian road movie," and "a wonderful snapshot of the Italy of the economic boom and all the contradictions that are still with us."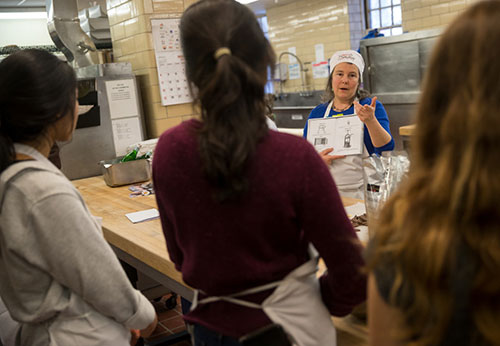 Introducing "Soleil Ô," Justin Izzo, assistant professor of French studies at Brown, reinforced the idea that these restored films are relevant to current political and social realities. Hondo's semi-autobiographical film depicts the racism and discrimination faced by African immigrants to France, who were seen by the French government as a source of cheap labor but not accepted into French society.
"With xenophobic populism on the rise throughout the West, the film's interrogation of colonial histories that flow into European presents seems strikingly current," Izzo said. "Its politics, anger and formal elements are both specific to their time and remarkably active today. The film retains its original political charge while speaking to new political and social contexts."
The film festival will continue through Sunday, with Guy Borlée, coordinator of the annual summer festival for Cineteca di Bologna, giving audience members a preview of the 2018 Cinema Ritrovato, a live musical accompaniment to "L'onestà del Peccato," and a double feature on Sunday.