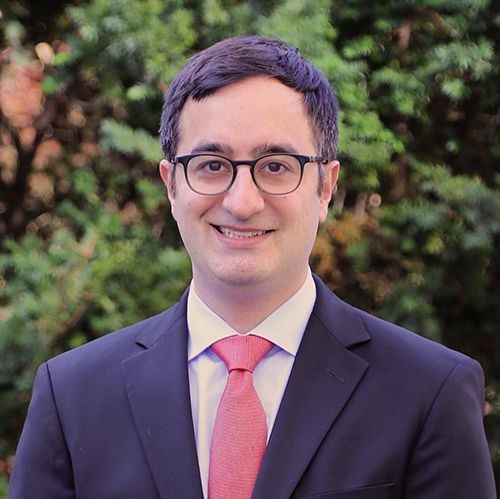 PROVIDENCE, R.I. [Brown University] — Rashid Zia, a Brown University alumnus, distinguished faculty member and administrator, will become the University's new dean of the college, effective July 1.
The dean of the college is Brown's senior undergraduate academic officer, whose responsibilities include overseeing Brown's student-centered Open Curriculum, academic advising, international study programs and classroom instruction. The dean reports directly to the provost and is a member of the president's cabinet and the executive committee. Zia succeeds Maud Mandel, who will depart to become the 18th president of Williams College in Massachusetts.
Brown Provost Richard M. Locke announced Zia's appointment on June 7 in a message to the University community. He cited Zia's deep personal connection to Brown, his teaching excellence during more than a decade on the Brown faculty and his mentorship of students in his research lab in Brown's School of Engineering.
"Rashid is an accomplished scholar and dedicated teacher, and his love for Brown was apparent throughout the selection process," Locke said. "As a Brown alumnus who was a double concentrator in English and engineering, Rashid brings a unique understanding of the value of Brown's Open Curriculum and the importance of a liberal arts education."
Zia also has done exceptional work to understand and strengthen Brown's approach to recruiting the very best scholars to Brown, Locke said. As assistant provost for special projects since January 2018, Zia has led efforts to use data to improve strategic decision making at Brown around faculty and graduate student recruitment and hiring.
"Rashid has demonstrated a strong commitment to diversity and inclusion both as a faculty member in engineering and in his work in the Office of the Provost," Locke said. "I know he will be an outstanding dean of the college."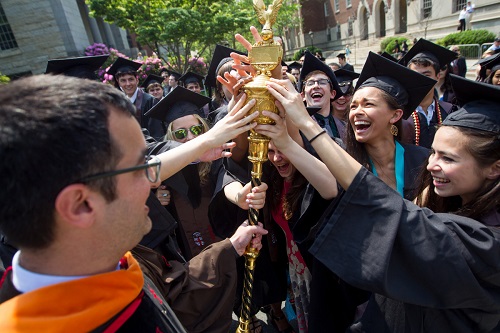 Zia, who is currently an associate professor of engineering and physics, said this is a particularly exciting time to take the helm to advance Brown's innovation in undergraduate education, as the University approaches the 50th anniversary of its Open Curriculum.
"As we continue to dedicate ourselves to a truly student-focused curriculum, we know it has to be a dynamic, responsive and living entity," Zia said. "The 50th anniversary of the Open Curriculum gives us an opportunity to re-energize our efforts to engage students and the campus as a whole in constantly improving the excellence of the undergraduate experience at Brown."
Rashid Zia
Zia graduated in 2001 from Brown with a combined A.B. in English and American literature and Sc.B. in engineering. He returned to Brown in 2006 after completing his M.S. and Ph.D. in electrical engineering from Stanford University. 
As a researcher, Zia's work combines electrical engineering, materials science, optical physics and physical chemistry to study the interaction of light and matter. He has been the recipient of a National Science Foundation CAREER Award and a Presidential Early Career Award for Scientists and Engineers (PECASE), the highest honor bestowed by the United States government for young researchers, as well as a Fellow of both the Optical Society of America  and the National Forum on the Future of Liberal Education.
Zia has served as the lead researcher on a six-year, $7.5 million research program for the U.S. Air Force — a Multidisciplinary University Research Initiative on Quantum Metaphotonics & Metamaterials — that involved 10 investigators and more than 30 students and postdocs from seven leading universities.
During the past 12 years as a member of the Brown faculty, Zia has played a key role in helping to develop curricula and instruction in the School of Engineering. He served as director of undergraduate studies for engineering as well as concentration advisor for electrical engineering, during which time he helped enact substantial revisions to the concentration declaration process and the electrical engineering curriculum. He has earned the University's Philip J. Bray Award for Teaching Excellence and a Henry Merritt Wriston Fellowship, an award for excellence in teaching and scholarship. He has also been awarded the Dedicated Faculty Award from the School of Engineering, as well as the school's inaugural Faculty Award for Commitment to Diversity.
Zia says his research work has directly informed his thinking about undergraduate education.
"The great thing about science is that it's a generous endeavor," he said. "It's not only our scientific results that are rewarding, we're also rewarded by all the students we work with along the way who go on to do much bigger and better things than we have done. That to me is the wonderful connection between research and education."
Zia thanked Mandel for her work over the past four years in supporting Brown's undergraduate mission. He says he's looking forward to building on her accomplishments.
"I'm extremely fortunate to be following Maud and to be working with the great staff in the Office of the Dean of the College," he said. "As a faculty member, I've had a chance to see how much this staff has helped change the lives of my students. I'm proud to be joining them."