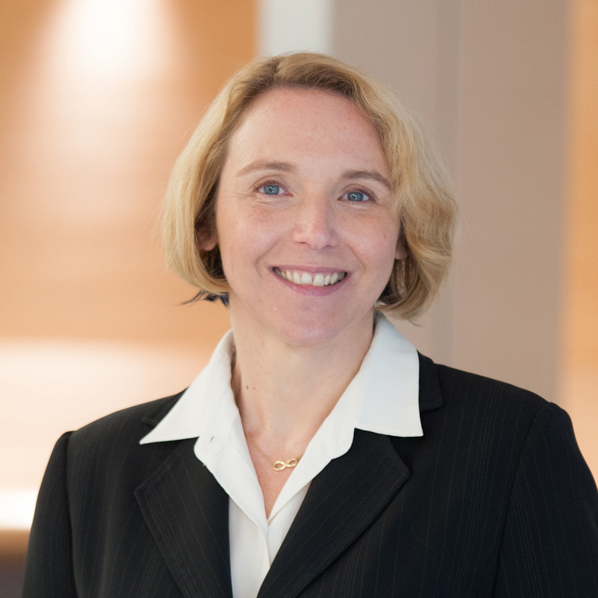 PROVIDENCE, R.I. [Brown University] — Amanda Lynch, director of the Institute at Brown for Environment and Society (IBES) and a professor of Earth, environmental and planetary sciences, will deliver a Presidential Faculty Award lecture on Monday, Nov. 5. Her talk will be based on her newly released book "Urgency in the Anthropocene."
Trained as a climate scientist, Lynch began her career focusing on polar climate modeling and developed the first Arctic regional climate model in 1993. She now also studies the ways in which indigenous populations and local communities understand and adapt to climate change. Her book, co-authored with Siri Veland, explores the ways in which the framing of the Anthropocene is influencing climate policy and governance.
The term Anthropocene is used to describe a geological epoch in which humans are the dominant force shaping the Earth and its environment. Human contributions to climate change, mass deforestation and the accelerated extinction are cited as evidence that the planet has entered this new epoch. In their book, Lynch and Veland argue that framing the Anthropocene in terms of impending disaster — storms, droughts and ecological collapse — is driving some to advocate for unwise and potentially dangerous environmental policy interventions.
For example, Lynch cites a growing view that democratic governments are ill-suited to enact adequate and timely environmental regulations. Some environmental activists cite China's apparent success in converting to renewable energy sources, while western democracies have fallen behind.
"China was able to do those things quickly because they're a centralized, totalitarian regime," said Lynch, who also notes that some of that apparent success may be illusory. "A lot of environmentalists are starting to think that democracy is broken and that maybe totalitarianism is what it takes. Siri and I believe that's a very dangerous way of thinking. There's no point in saving the planet if we're doing it in a way that fundamentally violates human rights."
In order to help steer away from this kind of knee-jerk decision-making, Lynch and Veland propose reframing the Anthropocene. Rather than viewing it as a race against impending doom, they propose viewing it as an opportunity to develop a new sense of coexistence between humans across the political spectrum and with a changing planet.  
"Our argument is that we need to consider human rights as being an integral part of environmental policy," Lynch said. "We suggest that thinking about sustainability and human dignity together is really the only way we're going to be able to move forward."
The Presidential Faculty Award lecture takes place on Monday, Nov. 5, at 4:30 p.m. in the John Carter Brown Library. The event is free and open to the public.
About the Series
The Presidential Faculty Award was established in 2013 by Brown University President Christina Paxson to recognize members of the faculty who are conducting especially important and innovative scholarship and to create an opportunity for recipients to present their work to colleagues in other disciplines. Two recipients are selected for the academic year, one for each semester. Previous recipients include C.D. Wright, Charles Larmore, David Berson, Nitsan Chorev, David Kertzer, Jill Pipher, Jesse Shapiro, Bonnie Honig and Anthony Bogues.