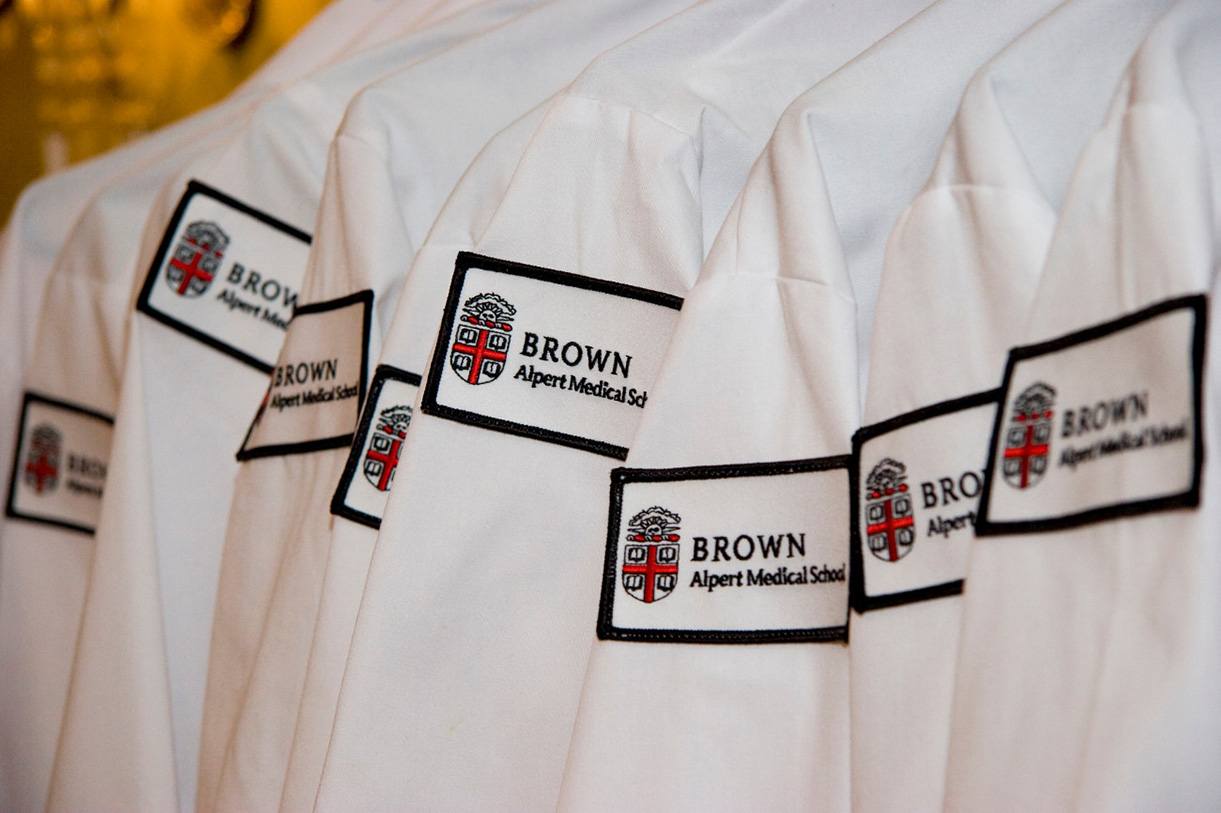 PROVIDENCE, R.I. [Brown University] — Today, Partners HealthCare and Brigham Health filed an application with the Rhode Island Department of Health (RIDOH) and Rhode Island Attorney General (RIAG), in accordance with the Rhode Island Hospital Conversion Act, seeking approval of Brigham Health's planned acquisition of Care New England (CNE). Partners HealthCare will also later this week file a Notice of Material Change with the Massachusetts Health Policy Commission. The Federal Trade Commission recently announced that it has decided not to challenge the acquisition.
The affiliation calls for CNE to become part of Brigham Health, the Partners-owned organization that operates Brigham and Women's Hospital, Brigham and Women's Faulkner Hospital and other entities. It is built on a shared commitment to providing the highest quality local care, physician training and biomedical innovation to Rhode Island. Importantly, it will also stabilize CNE and enable the financially-distressed system to expand its primary care and complex care resources and address much-needed capital improvements.
"This relationship will extend our existing affiliations across the Care New England system, bringing new resources to support patient care and physician training and expanding access to research through clinical trials," said Elizabeth G. Nabel, MD, President of Brigham Health. "We're committed to investing in Rhode Island's healthcare economy by becoming active members of the local business community." 
"Rhode Islanders will benefit greatly from the collaboration of these two health systems," said Care New England President and CEO James E. Fanale, MD. "Our relationship with Brigham Health will enhance the training of physicians and inspire new research. At the same time, it strengthens our commitment to preserving access and quality of care for all Rhode Islanders."
In addition, CNE, Partners, and Brigham Health finalized an agreement with Brown establishing the University's Warren Alpert Medical School as the primary academic research and teaching institution of record for the affiliation. Further, Brown's President will join the CNE Board of Directors as a voting member, and the dean of the Warren Alpert Medical School will be an ex officio member of academic and research subcommittees of that board.
Brown has a longstanding academic medical affiliation with CNE, which is home to Brown's programs in obstetrics and gynecology and neonatology (at Women & Infants Hospital); in psychiatry (at Butler Hospital); and in family medicine (at Kent Hospital). This new relationship will sustain medical training for healthcare providers and support for biomedical research and innovation that keeps leading physicians in the state.
"Together, we will be even better positioned to prepare our future physicians for the rapidly changing world of healthcare and medical innovation," Brown President Christina Paxson said. "We will build on our ability to compete for biomedical research grants that will guide the future of medicine and inject new investment and vibrancy into the Rhode Island economy."
Following Brigham Health's acquisition of CNE, the three partners will deepen their collaboration through this clinical, medical education and biomedical research affiliation. The governance will support the shared commitment of Partners, Brigham Health, CNE and Brown to help ensure high-quality, affordable care for Rhode Island.
Other objectives of the new academic collaboration include maintaining and enhancing the quality of medical education for medical students at existing and future CNE clinical facilities; evaluating ways to strengthen the relationship between CNE physicians and physicians in Brown-affiliated faculty practice groups; establishing effective and expanded approaches to population health management; and exploring the potential for a new medical research institute in Providence.
The application filed today with the state is public and will be available on the RIDOH website. The RIDOH previously granted expedited review status of the application. Once the application is deemed complete, RIDOH and RIAG have 90 days from that date to issue their determinations.
***
Brigham Health, a global leader in creating a healthier world, consists of Brigham and Women's Hospital, Brigham and Women's Faulkner Hospital, the Brigham and Women's Physician Organization and many related facilities and programs locally and globally. With more than 1,000 inpatient beds, approximately 60,000 inpatient stays and 1.7 million outpatient encounters annually, Brigham Health's 1,200 physicians provide expert care in virtually every medical and surgical specialty to patients locally, regionally and around the world. An international leader in basic, clinical and translational research, Brigham Health has nearly 5,000 scientists, including physician-investigators, renowned biomedical researchers and faculty supported by over $700 million in funding. The Brigham's medical preeminence dates back to 1832, and that rich history is the foundation for its commitment to research, innovation, and community. Boston-based Brigham and Women's Hospital, a major teaching affiliate of Harvard Medical School, is dedicated to educating and training the next generation of health care professionals. For more information, resources, and to follow us on social media, please visit brighamandwomens.org.
Care New England Health System was founded in 1996, and today it is the parent organization of Butler Hospital, Kent Hospital, Women & Infants Hospital of Rhode Island, the VNA of Care New England, The Providence Center, Care New England Medical Group, and Integra, a certified accountable care organization (ACO) created in collaboration with the Rhode Island Primary Care Physicians Corporation. Through Butler, Kent, and Women & Infants, Care New England has a teaching and research affiliation with The Warren Alpert Medical School of Brown University. Kent Hospital also has an affiliation with the University of New England College of Osteopathic Medicine.
Partners HealthCare is an integrated health system founded by Brigham and Women's Hospital and Massachusetts General Hospital. In addition to its two academic medical centers, the Partners system includes community and specialty hospitals, community health centers, a physician network, a managed care organization, home health and long-term care services, and other health-related entities. Partners is one of the nation's leading biomedical research organizations and a principal teaching affiliate of Harvard Medical School. Partners HealthCare is a non-profit organization.
Brown University's Warren Alpert Medical School has become a national leader in medical education and biomedical research since granting its first Doctor of Medicine degrees in 1975. By attracting first-class physicians and researchers to Rhode Island over the past three decades, the Medical School and its seven affiliated teaching hospitals have radically improved the state's health care environment, from health care policy to patient care. Currently, the Warren Alpert Medical School has more than 2,000 faculty, with 43 percent of physicians in Rhode Island affiliated with the Medical School. They provide cutting-edge medical care in Rhode Island and conduct groundbreaking research that enhances our understanding of the pathogenesis of disease and how diseases are best treated.