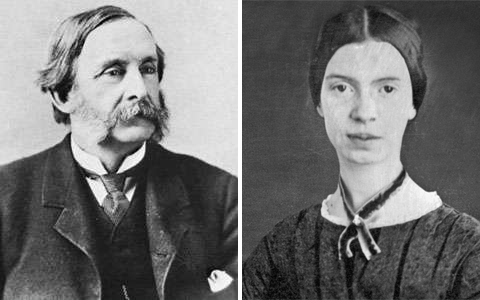 PROVIDENCE, R.I. [Brown University] — Eric Nathan has a way with words. That is, he has a way with setting them to music.
The composer, an assistant professor of music at Brown University, has long let prose lead the way when creating new works. Nathan's piece "Why Old Places Matter," premiered last year by the Boston Symphony Orchestra, was inspired by the essays of preservationist Tom Mayes. His choral piece "how small a part of time," in which singers recite an alphabetical list of books whose titles begin with "how," is the result of an hours-long rifle through the Providence Athenaeum's card catalog.
Nathan's latest lexical obsession is with poet Emily Dickinson — her letters, her poems, even her peculiar handwriting. Dickinson's words take center stage in Nathan's latest piece, a set of songs titled "Some Favored Nook."
"I'm a real fan of Emily Dickinson's poetry," Nathan said. "She once said, 'If I read a book [and] it makes my whole body so cold no fire can ever warm me, I know that is poetry.' Her poetry can stop you in your tracks that way."
On Sunday, March 3, at 2 p.m., the New England premiere of Nathan's "Some Favored Nook" will usher in Women's History Month at Brown. The concert, also featuring music by Amy Beach, Samuel Barber and Aaron Copland, is presented by Providence arts organization FirstWorks in partnership with the Brown Arts Initiative and the University's music department. The performance will take place at First Unitarian Church in Providence; tickets are $25 with discounts for students and seniors.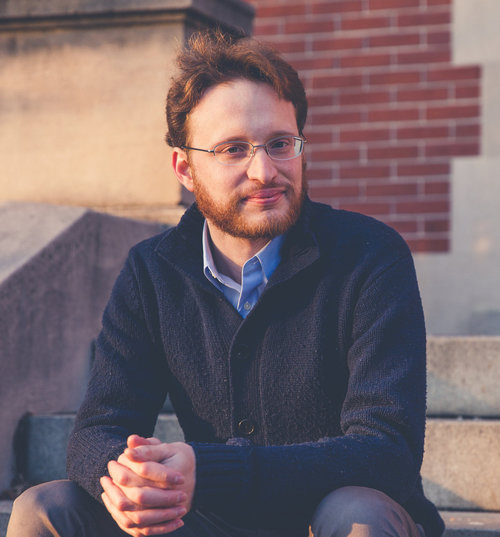 The beating heart of "Some Favored Nook," Nathan says, is the close friendship between Dickinson and Thomas Wentworth Higginson, a minister, author and abolitionist who oversaw the first black regiment in the Civil War. In 1862, Dickinson solicited Higginson's advice on four poems she had written, kicking off a 24-year-long correspondence in which both writers exchanged thoughts on poetry and prose, commiserated over personal and professional setbacks, and expressed outrage at the bitter political division and extraordinary death toll of the Civil War.
"Dickinson wrote most of her work during the Civil War, and in this piece I put her work in that context," Nathan says. "We observe her inner struggle to find recognition as a woman poet, and at the same time we see Higginson writing from the front lines, struggling to win the war."
In Nathan's piece, a soprano plays the part of Emily Dickinson, singing melodies set to her poetry and letters. A baritone embodies Higginson, reading passages from the colonel's diaries and an excerpt from the essay that gave the song cycle its title: "The most gifted woman… is still like a single plant… trying to sustain itself where the soil as a whole is not yet fitted for its reception, and it is only in some favored nook that it manages to exist at all."
Bringing these two figures' words alive with music, Nathan says, reveals the timelessness of their conversations, which touch on love, loss and politics.
"The Civil War happened more than 150 years ago, but today we are going through similarly tumultuous times," Nathan said. "This is a story not just about a poet and an essayist in the 19th century but also about two people — two flawed humans who could face similar struggles today. It is about how we deal with struggle and how we rise above it."
Because Nathan wrote much of "Some Favored Nook" while in residence at the former home of composer Aaron Copland, the piece recalls Copland's spare, elegant and unmistakably American sound. Those who attend the concert will have a chance to compare "Some Favored Nook" with Copland's own "Twelve Poems of Emily Dickinson." They'll also hear music by Samuel Barber, one of Copland's contemporaries, and Amy Beach, a long-overlooked composer who was born shortly after the Civil War.
"I thought it would be meaningful to begin the concert with Amy Beach's 'I Will Be Brave,'" Nathan said. "Here's a woman composer who, like Emily Dickinson, struggled to be recognized for her work in her own lifetime."
On Friday, March 1, Nathan will also give a free public talk on the process of composing "Some Favored Nook" at the John Hay Library. During the talk, some of Dickinson's poetry and Beach's music will be on view.