PROVIDENCE, R.I. [Brown University] — Whether it's taking on the opioid crisis or devising strategies to improve educational outcomes, scholars at Brown University are driven by the belief that their work will have an impact in their communities, in society and the world.
To both expand upon on that commitment and to generate new evidence and insights that inform policies with real-world impact on individuals and communities, Brown has launched a new applied policy research center. The Policy Lab at Brown will convene experts from the University, government and the greater community to develop data-driven solutions to critical problems that affect people both in Rhode Island and beyond.
"The Policy Lab is an embodiment of Brown's commitment to research that has a positive societal impact," said Brown Provost Richard Locke. "We see the lab as a place where research will become action and where we engage with government leaders to implement solutions that have tangible, real-world benefits for people and communities."
To lead the new center, Locke has tapped David Yokum, a cognitive scientist with experience both as both an academic researcher and a government policymaker. A founding member of the White House's Social and Behavioral Sciences Team under President Obama, he was most recently the founding director of The Lab @ D.C., a policy research center housed within the Washington, D.C., mayor's office.
Yokum said the vision for the Policy Lab is a dynamic environment in which scholars work closely with government partners rather than producing research and trying subsequently to convince political decision-makers to consume it. Since joining Brown last fall, he has worked with the Office of Rhode Island Gov. Gina Raimondo to establish a partnership with the Policy Lab. The goal, he said, is to make the lab a collaborative research environment tailored to inform the state's most important policy decisions.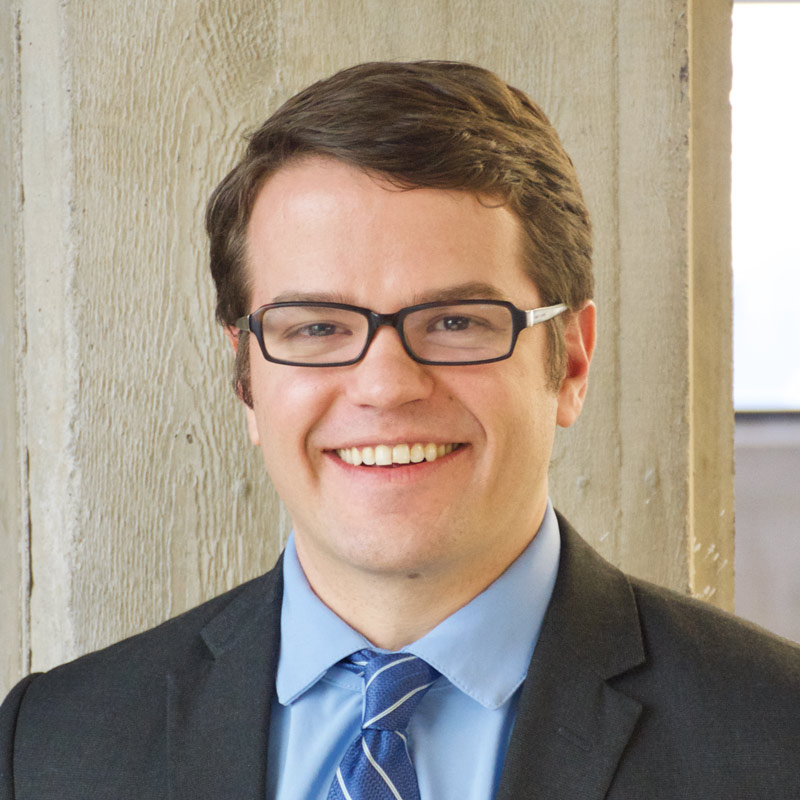 "It is common nowadays to agree that policy should be evidence-based, but how to deliver on that rhetoric in practice is harder," Yokum said. "We need not only the highest-quality scientific methods, but also a pragmatic mindset geared toward scholarship that can concretely inform decision-making within the bureaucratic and political trenches. We envision a collaborative model for the Policy Lab, where we work side-by-side with partners to identify challenges and opportunities, as well as implement solutions."
The Policy Lab is supported by Arnold Ventures, a national philanthropy, and with funding from Brown. The lab is building a staff of nearly 20 data scientists and other researchers. The lab will also engage the full breadth and depth of Brown's faculty researchers, with no limits on academic discipline or methodological approach.
"We plan to draw on the entirety of the University's expertise," Yokum said. "Part of the reason I wanted to come to Brown was the collaborative nature of Brown's research enterprise, where scholars reach across departments to approach research questions in novel ways. That puts Brown in a unique position to help build effective policy across a broad spectrum of challenges."
In partnership with the governor's office, the lab in its initial months has identified several key areas in which to begin its work. A collaboration with the Rhode Island Department of Education will focus on evidence-based efforts to improve Rhode Island schools. Work with the Executive Office of Health and Human Services will be aimed at improving treatment for opioid use disorder.
"Population health and social service needs are ever-evolving, so the ability to tell a story in real-time through data makes Rhode Island more nimble in finding timely solutions to our communities' greatest needs," said Lisa Vura-Weis, acting secretary of Rhode Island's Executive Office of Health and Human Services. "We see this as a game-changer for the state and our counterparts in academic research, as we work collaboratively to benefit our neighbors and possibly the nation."
Yokum said the list of projects and focus areas will grow as the lab gets fully up and running.
As a complement to work on specific projects, he said the lab will also host training courses, fellowships, speaker series and other activities that foster a statewide community around policy research. In addition to work in Rhode Island, a nationally focused fellowship program will target policy work with state and local governments across the country as well.
Yokum said the Policy Lab will focus on stakeholder engagement in the research it conducts — from carefully considering the questions that need data-informed solutions to helping research partners to troubleshoot implementation challenges based on the research produced.
"We need scientists shoulder-to-shoulder with practitioners in those moments, co-designing fresh ideas and iteratively experimenting to optimize solutions," he said. "The Policy Lab is a place and group of people who will be dedicated to this work."
Locke said Yokum was an ideal fit to lead the establishment of the Policy Lab. At The Lab @ D.C., initiatives during Yokum's tenure ranged from the world's largest field experiment with police body-worn cameras to "Form-a-Palooza," a project to systematically redesign government forms to be more user-friendly.
"David is recognized for his work in this area and has a proven record of demonstrating how to convert rigorous research into actionable policy," Locke said. "We look forward to the Policy Lab's impact on policy not only here in Rhode Island, but across the country."
Yokum said Rhode Island is an ideal place for a project like Policy Lab to succeed, in part because of the state's commitment to data-driven policy. Yokum also plans to explore relationships with the state's municipal governments, making Policy Lab a true statewide venture, he said.
 "We're in a great position to do this in Rhode Island and become a model for the nation in implementing evidence-based policy statewide, at all levels of governance," he said.
The establishment of the lab follows a strategic planning process that included representatives from Brown and the State of Rhode Island. That process began in Spring 2018 after the University announced plans to transition a faculty-led policy lab into a permanent policy research center at Brown.