PROVIDENCE, R.I. [Brown University] — Building on the strengths of a high-demand undergraduate program and a series of recent investments on campus, Brown University has established a new, expanded set of academic options for students pursuing business, entrepreneurship and organizational studies.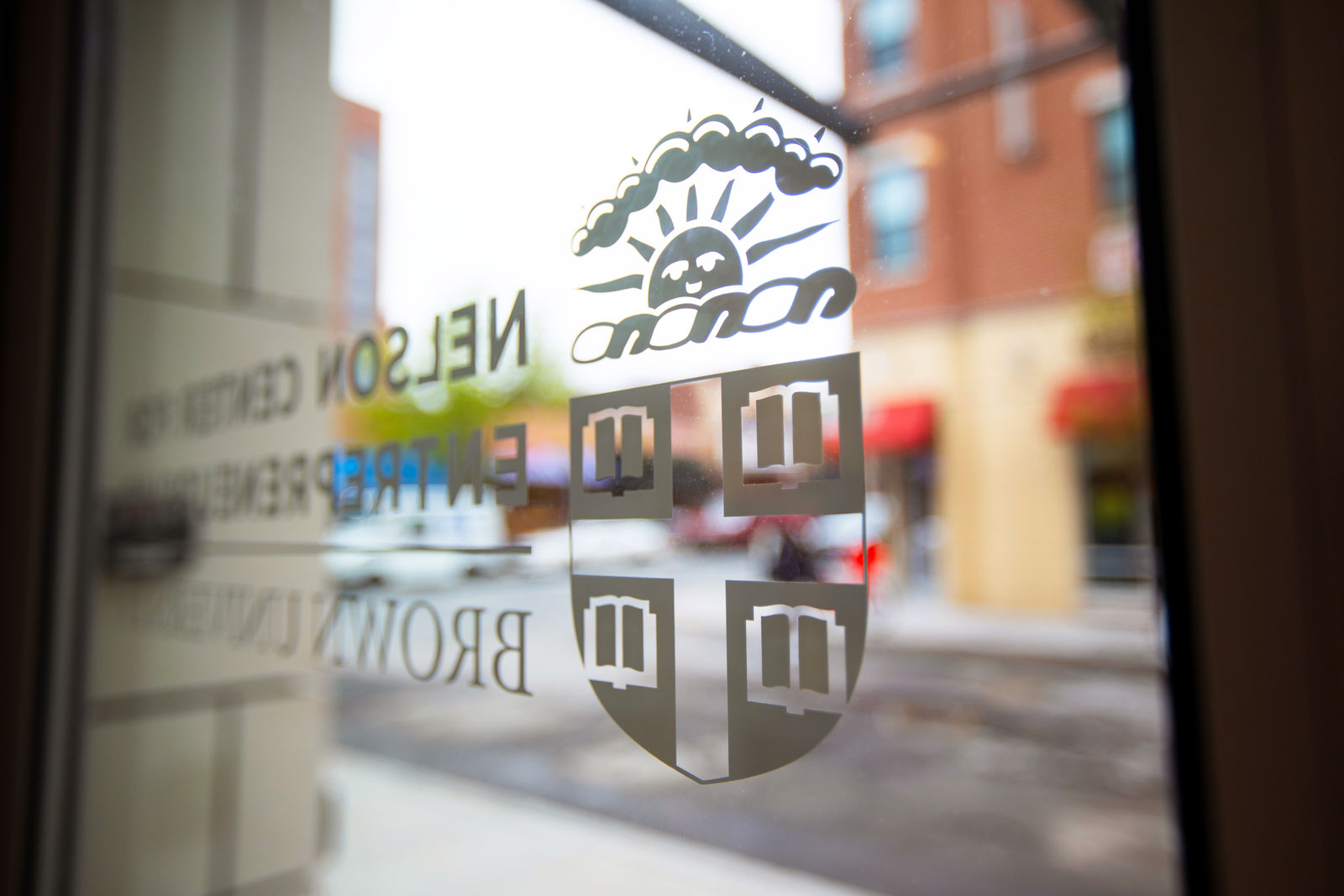 Next year, the University will offer concentration tracks in business economics and organizational studies as well as a new undergraduate certificate in entrepreneurship. The development of the new academic pathways follows Brown's investment in these areas in recent years, including the launch of the Nelson Center for Entrepreneurship, the expansion of the School of Engineering and the addition of faculty with deep expertise in these fields across several academic departments.
"This new constellation of offerings strengthens the academic experience of our students and creates exciting opportunities to engage in experiential learning," said Provost Richard M. Locke, who taught entrepreneurship courses as a longtime professor at the Massachusetts Institute of Technology before coming to Brown in 2013.
Dean of the College Rashid Zia said the strengthened set of programs represents the next evolution in a dynamic area of study at Brown.
"Brown has long sought to remain nimble in a rapidly changing landscape, responding to the increasing interest of students and faculty in entrepreneurship and business-related fields by leveraging and strengthening academic resources," Zia said. "Creating these new pathways ensures that Brown continues to meet growing student and faculty demand in these exciting areas with flexibility, innovation and rigor."
These new curricular pathways reflect a steady evolution in undergraduate offerings in entrepreneurship and business-related fields at Brown. Over the last two decades, the original academic concentration students could pursue in this field — called public and private sector organizations — became commerce, organizations and entrepreneurship before ultimately transitioning into the concentration now known as business, entrepreneurship and organizations (BEO).
In the last decade, BEO has consistently ranked among Brown's most frequently pursued undergraduate concentrations. An average of 75 graduates have earned bachelor's degrees each year during that timespan, with the concentration often among the top five for each graduating class.
"These new tracks and certificate program, supported by new courses, represent the next stage in a series of programs started a half century ago by a group of undergraduates working with faculty,"  said Professor Emeritus of Engineering Barrett Hazeltine. "Those programs and these new ones demonstrate how management and entrepreneurship can be an integral part of a liberal arts education. They will offer an expanded array of opportunities for students seeking to make a positive impact on the world through the start-ups, businesses and nonprofit organizations they will ultimately lead."
The creation of the undergraduate certificate in entrepreneurship builds not only on the strengths of the existing BEO concentration, but also on a rapidly expanding effort to make entrepreneurship an essential part of the Brown experience, fueled by the 2016 launch of the Nelson Center for Entrepreneurship.
Working in tandem with Brown's School of Engineering, faculty and staff from the Nelson Center will direct the program. To earn the certificate, a student must complete two core courses that introduce foundational entrepreneurial concepts, two elective courses that extend the foundation into an area of specific interest, and a practicum that enables students to apply classroom concepts to real-world entrepreneurial projects.
Danny Warshay, executive director of the Nelson Center, said the certificate builds on Brown's strengths in working across disparate fields of study to blend knowledge and solve problems.
"The program will provide a platform for students from various backgrounds and concentrations to connect and to learn entrepreneurship as a structured process," Warshay said. "Ultimately, students will develop a skill set in entrepreneurship that will equip them for success in the 21st century knowledge economy and prove critical as they venture beyond campus to confront pressing problems across the globe."
The new concentration tracks in business economics and organizational studies will be offered through the departments of economics and sociology, respectively. Zia said that embedding these options within their core academic departments will enable students to pursue studies with disciplinary depth, focused advising and — because the overall number of required courses will decrease, as compared to BEO — more flexibility to take full advantage of Brown's Open Curriculum.
Patrick Heller, chair of the Department of Sociology, said the organizational studies track will fully integrate students into the department, providing a solid grounding in sociological theory and methods coupled with a focused expertise in organizational studies. 
"Students will develop analytical and methodological skills for a wide range of careers in management and consulting, commercial and social entrepreneurship, activism and policymaking, and organizational, economic and market research," Heller said. "The track will also provide outstanding preparation for postgraduate study in fields as diverse as business and management, public policy, law, health sciences, and sociology."
Brian Knight, vice chair of the Department of Economics, said the business economics track will offer students the knowledge to thrive in finance, technology, consulting and more.
"The new business economics track is designed to serve significant student interest and builds upon recent faculty hiring and new course offerings," Knight said. "Students will learn both theoretical and real-world applications in the areas of business and finance, including investment strategies, financing of new ventures and pricing of new products."
With the launch of the concentration tracks and certificate creating new curricular pathways for students, the University will transition away from BEO as a concentration option over the upcoming academic years. Currently enrolled Brown undergraduates studying BEO can choose to continue in that concentration until they graduate or transition to one of the new academic offerings.
The changes were approved by the College Curriculum Council, an elected body of faculty, staff and students that oversees undergraduate curricular offerings, in response to proposals developed by Brown faculty from multiple academic departments.