PROVIDENCE, R.I. [Brown University] — To expand and strengthen two academic areas essential to Brown's ability to serve a wide range of learners, the University will establish its School of Professional Studies and a new Division of Pre-College and Summer Undergraduate Programs as independent units, each under new leadership.
The School of Professional Studies (SPS) prepares accomplished professionals for careers as industry leaders through four executive master's programs. And Brown's pre-college programs bring thousands of high school students to Providence each summer to live and study on Brown's campus.
University Provost Richard M. Locke outlined the changes, which will take effect on Aug. 1, 2019, in a letter to the campus community on Thursday, June 13. He said the restructuring will solidify Brown's leadership in these areas, expand their reach to new audiences and enhance the University's profile locally, nationally and internationally.
"Given the rapid growth of each entity in recent years, the distinct academic calendars and populations served, and the significant potential for these programs to make an even greater impact through innovative programming, this restructuring will enable each unit to have the flexibility and targeted resources needed to excel," Locke said. "In addition, the School of Professional Studies in its revised form will support a broader portfolio of professional master's programs at Brown, which will require even stronger connections with academic departments and greater faculty participation in teaching and advising."
Locke noted that the reorganization comes at an exciting juncture, as operations for both SPS and the Pre-College division prepare to relocate later this summer to 225 Dyer St. in Providence at the new Innovation Center developed by Wexford Science and Technology. There, Brown's programs will join the Cambridge Innovation Center in serving as anchors for growth and innovation in Rhode Island.
The changes to strengthen the programs follow an extensive review conducted over the last year and bring new leadership opportunities for three members of the Brown community:
Karen Sibley, dean of SPS and vice president for strategic initiatives, will oversee initiatives in support of the University's strategic plan in the full-time role of vice president for strategic initiatives;
 
Leah VanWey, professor of environment and society and sociology, and Brown's associate provost for academic space, will become dean of the newly reconfigured SPS;
 
and Adrienne Marcus, currently associate dean of pre-college and undergraduate programs, will serve as dean of the new Division of Pre-College and Summer Undergraduate Programs.
Each unit will report to the Office of the Provost.
Vice President for Strategic Initiatives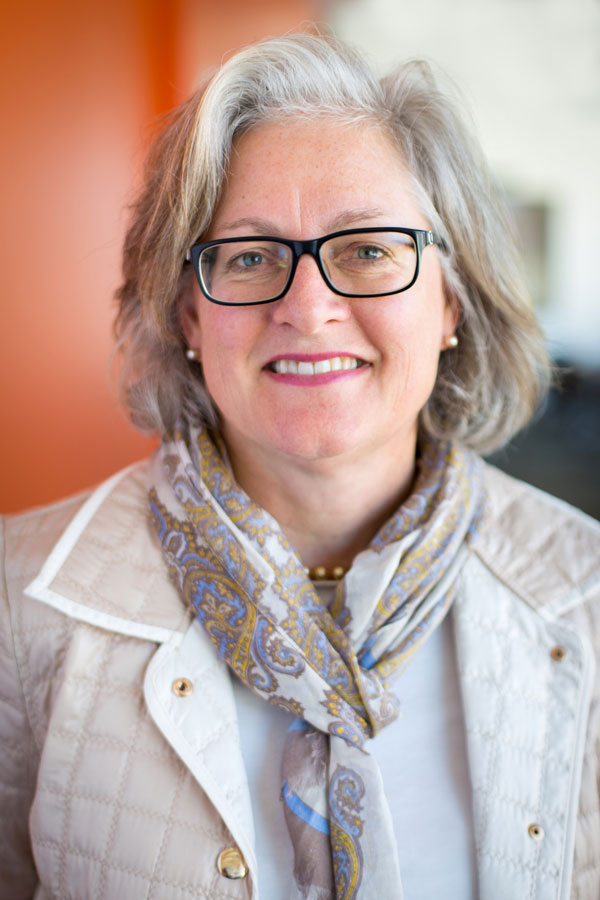 In taking on the dedicated role of vice president for strategic initiatives, Sibley — who has led SPS since its inception and helped to envision and design its next phase — will work directly with Locke to lead and direct a range of special projects to advance the priorities of Brown's strategic plan, Building on Distinction.
"One of the most rewarding aspects of my time at Brown has been an ever-evolving portfolio of entrepreneurial activities and challenges," Sibley said, "and I look forward to continuing to devote my efforts to addressing strategic priorities and contributing to Brown's success. I am equally delighted that Brown's professional master's and pre-college programs have the full support of the University and that our students will have strong, independent units overseeing programs and ensuring excellent learning experiences that serve them well."
Sibley joined Brown in 1983 and has been the architect of the exponential growth of both pre-college and professional studies at the University. Under her leadership, Brown developed a nationally recognized model for the multi-disciplinary, non-credit, pre-college courses that has led to significant enrollment growth in summer programs, which will bring more than 6,000 students to campus in 2019. She also helped to create the infrastructure for Brown's first online courses, which are now essential components for undergraduate learning in both summer and Wintersession, as well as in its executive master's degree programs.
She has also expanded the scope and direction of professional master's education at Brown, working with academic partners to create executive master's programs in Healthcare Leadership, Cybersecurity, and Science and Technology Leadership. Sibley was also instrumental in forging the relationship with IE University in Madrid and developing the IE/Brown Executive MBA program, which now enrolls 40 students annually.
Sibley holds a doctoral degree in education from the University of Pennsylvania, a master of arts in teaching from Brown and a bachelor of arts in English from the University of Massachusetts Amherst.
Dean of the School of Professional Studies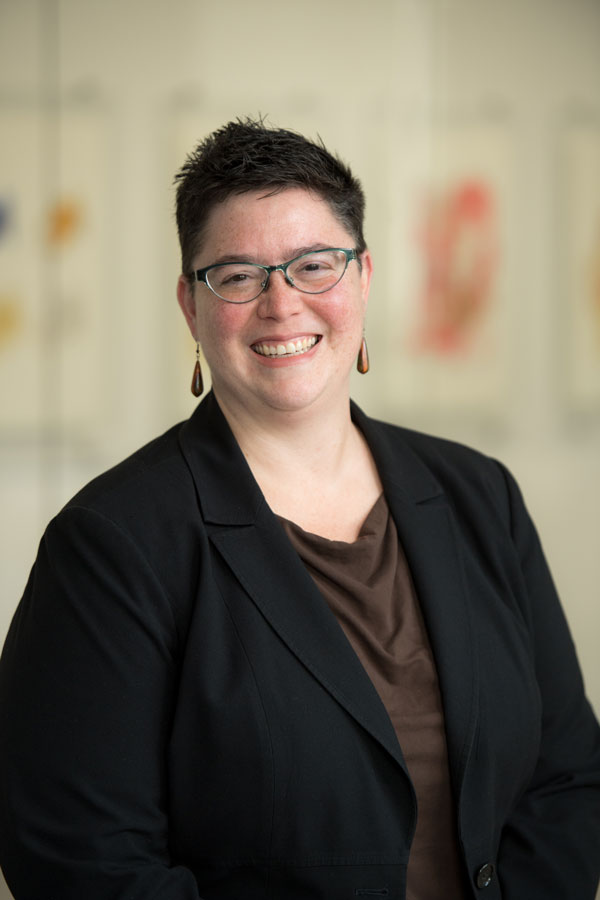 As dean of the newly reconfigured SPS, VanWey will provide executive oversight of the school's academic programs, finance and administrative operations and student life, and work with academic leaders across the University to develop new areas for growth and success. She will also develop and manage a growing portfolio of credit and non-credit programs that align with the University's strategic priorities and reach new audiences of professional learners.
"This reorganization allows us to focus on building programs that bring the Brown experience to learners beyond our traditional undergraduates and Ph.D. students," VanWey said. "I look forward to the opportunity to build on existing SPS programs and deepen linkages to academic departments and schools to translate the creativity and breadth of a Brown educational experience into programs for this group of students."
VanWey came to Brown in 2008, as a faculty member in sociology affiliated with the Institute at Brown for Environment and Society, and her core research interests lie in the interplay between environmental change, demographic processes and human well-being in developing countries, especially Brazil.
Locke said that VanWey brings to the position essential academic and administrative skills needed to advance the school's work, as well as deep experience building collaborative relationships across campus. VanWey has advised, taught and mentored undergraduate and graduate students and contributed to the leadership of several interdisciplinary units. She served as associate director of the Population Studies and Training Center from 2011 to 2016, successfully securing renewed federal funding for the graduate training program in demography.
As associate provost for academic space, she worked with academic departments to understand their operations and space needs and to help develop and deliver solutions. In the last two years, she has provided essential leadership in Brown's path to net-zero greenhouse gas emissions. VanWey holds undergraduate and graduate degrees in sociology from the University of North Carolina at Chapel Hill.
Dean of Pre-College and Summer Undergraduate Programs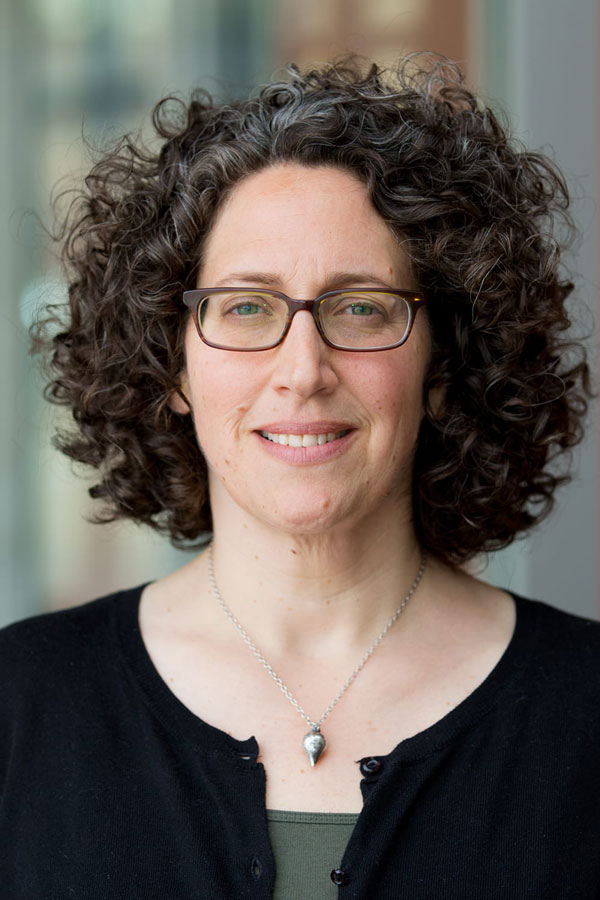 With the goal of advancing Brown's programs to even greater levels of excellence, Marcus in her new role as dean of pre-college and summer undergraduate programs will develop and execute plans to further realize opportunities for sustained, long-term growth for pre-college programs in both existing and new areas. She will provide leadership for all secondary and summer undergraduate programs reporting to the new division and will oversee related academic programming, operations, enrollment management, campus life and budgetary matters.
Locke said that central to the position is the charge to create programs that attract excellent students from around the world and engage instructors who are outstanding scholars and teachers.
"With the creation of a new division, the University is clearly articulating that engagement with intellectually curious and motivated high school students expands its impact through brief and meaningful Brown experiences for thousands of young scholars each year," Marcus said. "Our work moving forward is to continue to offer excellent academic programming, and to inform and increasingly engage University faculty, graduate students and colleagues to collaborate with us in these opportunities. We'll also continue to align our work with that of Brown's diversity and inclusion action plan through targeted outreach and scholarships."
Prior to joining Brown in 2016, Marcus served as assistant provost for university curriculum at the New School in New York. At Brown, she has provided leadership and direction to ensure pre-college program excellence and growth. This work has included offering impactful Brown experiences for high school students each summer in programs offered on campus, online and in locations across the country and the globe. She has worked to create new programs with partners including Berklee College of Music and the National Institutes of Health and further developed a yearlong fully online Introduction to Engineering course for female-identified high school students attending schools in New York and Paris.
Marcus earned her undergraduate degree from Bennington College and a master of fine arts from Cranbrook Academy of Art.