PROVIDENCE, R.I. [Brown University] — Two Brown University faculty members have been named recipients of the Presidential Early Career Award in Science and Engineering, the nation's highest award for scientists and engineers in the early stages of their research careers.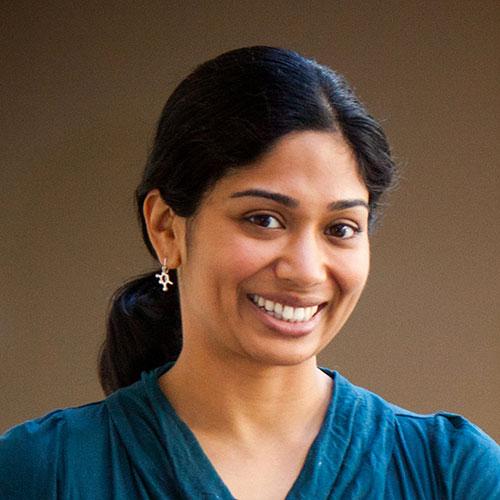 Sohini Ramachandran, an associate professor in the Department of Ecology and Evolutionary Biology, and Anita Shukla, an assistant professor in the School of Engineering, were among those chosen by the White House to receive the PECASE award, which goes to individuals "who show exceptional promise for leadership in science and technology."
U.S. President Donald J. Trump announced this year's winners on Tuesday, July 2. 
Ramachandran, who is also an associate professor of computer science and director of Brown's Center for Computational Molecular Biology, focuses on developing new computational and statistical methods to sift through massive sets of genomic data. One such method, published in 2018, uses machine learning to search through genomic datasets to find rare beneficial mutations. These tools aid in inferring the evolutionary history of people around the world and in shedding light on the evolutionary roots of medical conditions. Ramachandran has also been recognized by the Alfred P. Sloan Foundation, the Pew Charitable Trusts and the National Science Foundation.
"I'm very honored to have been nominated by the National Institutes of Health in the Department of Health and Human Services for this award," Ramachandran said. "My becoming a PECASE awardee underscores that quantitative approaches in biology are equal partners with molecular, cellular and organismal biomedical research in helping us understand the origins and diversity of life, as well as how to improve human health."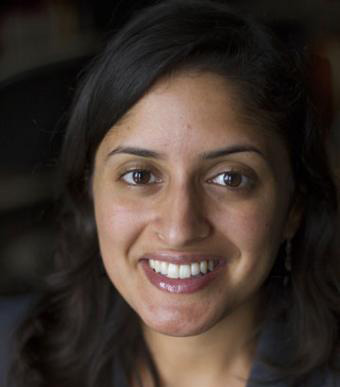 Shukla's Laboratory for Designer Biomaterials develops smart materials aimed at addressing a range of biomedical challenges with a focus on treatment and detection of infectious diseases. Her work includes developing new drug delivery systems in the form of hydrogels, thin films and nano- and micro-particles, as well as microbial sensors that can detect the presence of harmful bacteria before infections occur. A recent example of her work is a polymer coating for catheters that can kill MRSA bacteria and prevent the formation of biofilms. Such a coating could help to reduce catheter-related blood infections, the most common type of hospital-acquired infection.
"I'm truly honored to have received a PECASE," Shukla said. "I am grateful to the Department of Defense (Office of Naval Research) for the nomination and support. This award is a tremendous recognition for our lab and the research we do in the area of developing responsive treatments and detection methods for infection. We are extremely passionate about this work. We know that it is a critical time for infectious diseases in the face of rising antimicrobial resistance and a dwindling pipeline of new therapeutics to combat infection. We believe that the work we are doing can significantly impact treatment of microbial infections near and long-term."
Ramachandran and Shukla join a growing list of PECASE winners from the Brown faculty.
Established in 1996, the award acknowledges the contributions scientists and engineers have made to the advancement of science, technology, engineering and mathematics (STEM) education and to community service as demonstrated by scientific leadership, public education and community outreach. The White House Office of Science and Technology Policy coordinates the PECASE with participating departments and agencies.