PROVIDENCE, R.I. [Brown University] — Arts lovers from a wide variety of backgrounds and interests are sure to find something to enjoy this fall at Brown.
From exhibitions of photography and painting to talks by authors and activists to performances of classical music and student-written plays, the lineup of events taking place on College Hill this fall is a demonstration, and a celebration, of the diversity at Brown and in the Providence area.
"We work hard to make arts events at Brown as diverse as the University and Providence communities," said Thalia Field, a professor of creative writing and interim faculty director of the Brown Arts Initiative. "We ensure that there's something here for everyone, regardless of their perspective or background, so that there are no barriers to engagement with the arts on College Hill."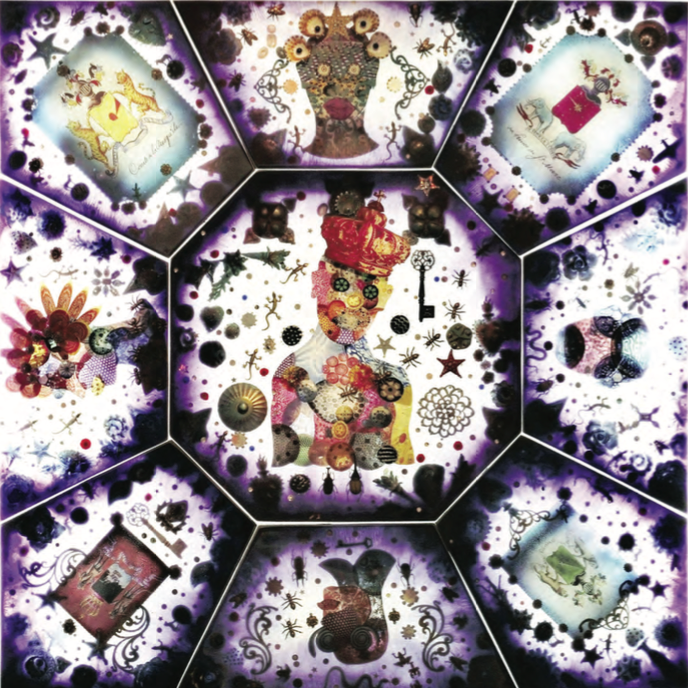 Many of the events, presented by the BAI and its participating departments and programs, boast common themes. Some focus on the intersection of arts and environment, in keeping with the BAI's three-year theme. Others prominently feature Caribbean and Latin American voices in talks, residencies, exhibitions and performances. And throughout nearly every event runs a strong current of equity and justice: Artists from September through December will address issues such as racial inequality, political polarization and gender and sexual discrimination.
"So many of the artists coming to Brown this fall are socially engaged and very active in issues in contemporary culture," said Anne Bergeron, managing director of the BAI. "We build relationships with engaged artists purposefully, as students and community members here have demonstrated a continued interest in hearing from artists who are committed to improving society in some way."
Visual artist and musician Sanford Biggers, for example, will give a presentation on Wednesday, Oct. 2, that explores often-overlooked cultural and political narratives in American history, including black Americans' experiences with police brutality. The Granoff Center exhibition "A Landscape Without Prisons," by visual artist and prison abolitionist Jackie Sumell, will critique the U.S. criminal justice system with art that explores incarcerated people's relationships with the natural world — or their lack thereof. And an upcoming joint exhibition of art by Haitian American sculptor and painter Edouard Duval-Carrié, on display in the Granoff Center's Cohen Gallery and in the Center for the Study of Slavery and Justice gallery, will touch on the history of the Caribbean's slave trade, colonialism and Afro-religious practices.
Marrying the critical and the celebratory is "Spirit Sounds," a two-day symposium on the role of spirituality in African American music. The event, hosted by the Department of Music, will include talks, panel discussions and a public workshop and performance by Cory Henry and the Funk Apostles. Henry, a virtuoso organist who grew up hearing and making gospel music in the South, will work with pre-selected students, faculty, staff and members of the community to hone their songwriting and performance skills, part of the BAI Songwriting Series.
Brown's Department of Theatre Arts and Performance Studies will begin the semester with a showcase of new plays written by Brown/Trinity Rep master of fine arts students, and its in-house troupe Sock and Buskin will cap off the fall semester with a performance of "The Diary of Anne Frank," a stage interpretation of the widely read writings of a Jewish girl who hid with her family in an attic during the Nazi occupation in the Netherlands — only to be discovered and ultimately sent to a concentration camp. Anne Frank's words remain relevant today, as authoritarian regimes from Venezuela to Turkey have recently transformed civilians' lives.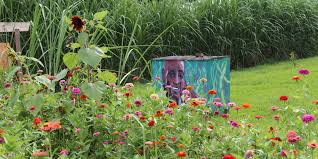 "Who knew this topic was something we needed to address again?" said Patricia Ybarra, chair of Theater Arts and Performance Studies at Brown. "It's eerily timely."
The natural world plays a role in both fall exhibitions at the University's David Winton Bell Gallery. "Fertile Ground," running through Nov. 3, features three women artists whose work explores the relationship between body and land, touching on issues of gender, race, immigration and more. And in mid-November, the gallery will display a collection of work from Professor of Visual Art Wendy Edwards, whose vibrant, exuberant pieces often focus on plants, flowers and landscapes.
"Wendy is really a painter's painter," said Jo-Ann Conklin, curator at the Bell Gallery. "She has a strong interest in color and gesture, and she like to experiment with the application of paint. In the past she used cake decorating tools to apply lines and ribbons of oil paint."
Nature is also part of a current exhibition at the Watson Institute for International and Public Affairs, "The Blink of our Lifetimes: The Ecology of Dusk." The moved-camera digital photographs in this exhibition by Brown alumna Pamela Petro were taken at ecologically critical locations in the Brazilian Amazon, Wales, Oregon, Nova Scotia and New England, all at the liminal transition from day and night.
The Department of Literary Arts will bring more than 10 authors to College Hill for talks and readings, from poets to novelists to non-fiction writers. Among them are Karen An-Hwei Lee, a Brown alumna and the author of "Sonata in K;" Claire Donato, author of "Burial;" and Karan Mahajan, whose novel "The Association of Small Bombs" was named one of the New York Times Book Review's 10 best books of 2016.
Brown's dance program will kick off its 50th-anniversary academic year with a series of dance concerts during Family Weekend from Oct. 18 to 20. The annual fall event showcases choreography by students, faculty and guests.
Complete details on these and all of the current season's events can be found on the Brown Arts Initiative website at http://arts.brown.edu/events. A brochure is available for download here.