PROVIDENCE, R.I. [Brown University] — An exhibition opening this month at Brown University promises to bring a bit of summertime color and vibrancy to these increasingly darker and shorter autumn days.
"Luscious," opening on Saturday, Nov. 16, at the David Winton Bell Gallery, features more than 50 bold, evocative paintings and drawings by Wendy Edwards, a longtime professor of visual art at Brown.
Over the course of a career spanning several decades, Edwards' art has taken countless turns, focusing at times on nature, textile-inspired geometric patterns and abstractions. But one constant has always remained: her commitment to the use of bold, bright colors she characterizes as "luscious."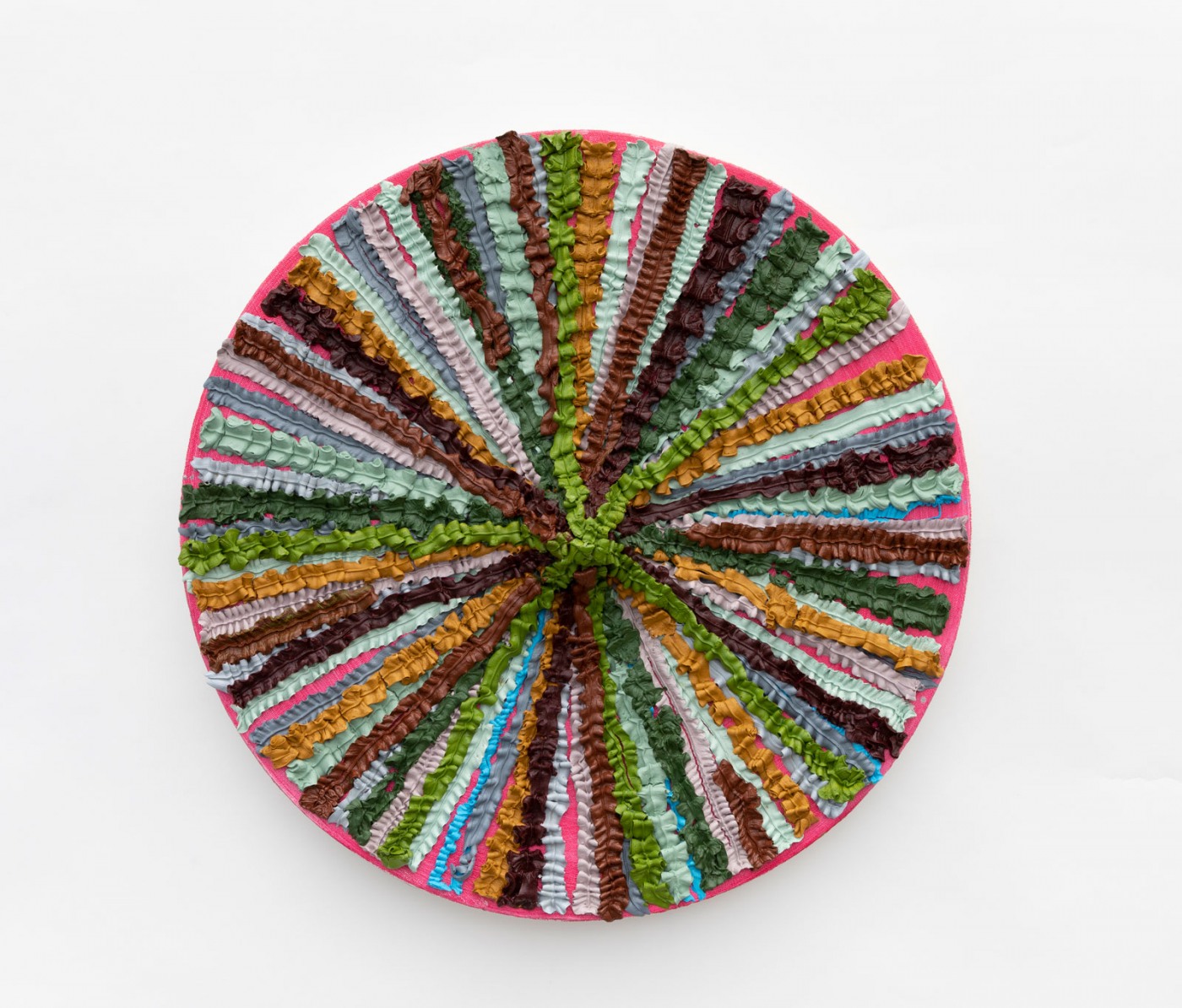 "Wendy Edwards is a painter's painter — inventive, experimental and fearless," said Jo-Ann Conklin, director of the Bell Gallery. "She rejoices in applying 'luscious' colors and manipulating materiality in an array of mediums to create dynamic compositions. Her layering techniques also result in luminous surfaces that draw you in. We are delighted to showcase the work of such an influential artist and distinguished faculty member."
It's far from the first time the University has showcased Edwards' work. Exhibitions of her art have run many times in the Bell Gallery, the Sarah Doyle Gallery and other campus spaces since Edwards came to Brown in 1980, as part of both solo shows and faculty art showcases. According to Conklin, "Luscious" is a 40-year retrospective of creations by the artist, professor and mentor, a visual chronicle of major milestones and world travel.
"It's clear from the work we feature in this exhibition that Wendy's travels have left their mark on her," Conklin said. "There are drawings of icebergs from her residency in Newfoundland in 1998, motifs from Pennsylvania Dutch furniture in works she created as part of an exhibition in Lancaster, and drawings of traditional lace hats from Brittany, where she taught in the summers."
Edwards' art has always evolved as her surroundings have shifted, Conklin said. One image of a baby refers to the birth of her daughter, Georgia. A trip to China, where the landscape seemed foreign to the artist, inspired her to create works that reflect imbalance: In "Elephant Trunk," rice paddies shift diagonally and horizon lines tilt.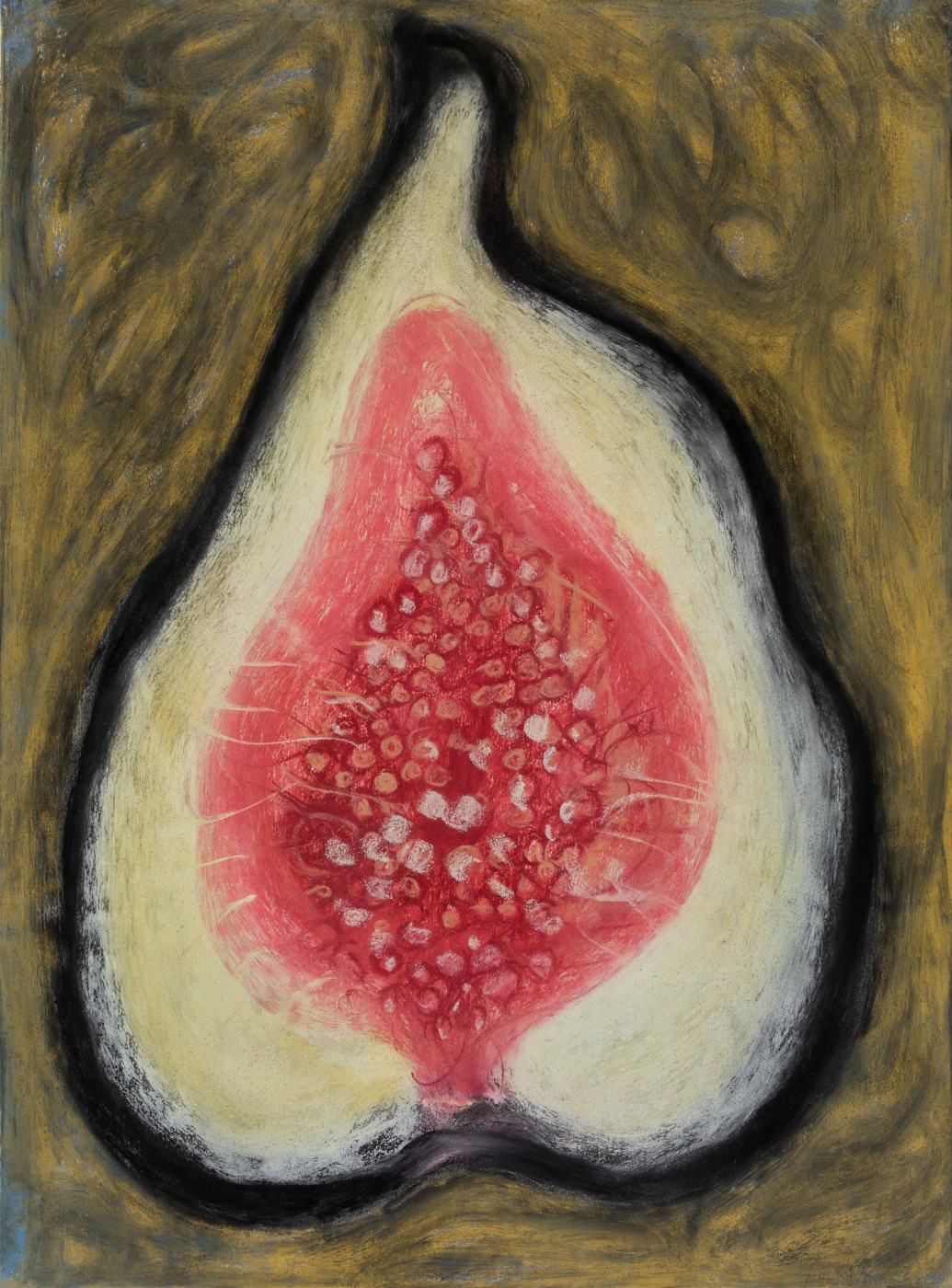 Through the decades, Edwards' fascination with natural forms has endured, as is evident in "Luscious." Some of her most iconic works from the 1980s and 1990s feature leaves, neckties, cross-sections of fruit and other natural objects. Two paintings created this year, "Flourish" and "Mounted," offer reinterpretations of Vincent van Gogh's famous irises.

"There's really something for everyone in this exhibition," Conklin said. "There are beautiful flowers and structured geometric designs; there is art that sends a feminist message and there is art for art's sake; and of course, there is color everywhere. I think this show demonstrates why Wendy Edwards has amassed so many admirers and mentees over the course of her career."
The exhibition opens on Saturday, Nov. 16, and runs through March 15, 2020. An opening reception, including a conversation between Edwards and catalog essayist Ruth Fine, will be held at 5:30 p.m. on Friday, Nov. 15, in the List Art Building auditorium.
The Bell Gallery, an affiliated program of the Brown Arts Initiative, is located in Brown's List Art Building at 64 College St. and is open Mondays, Tuesdays, Wednesdays and Fridays from 11 a.m. to 4 p.m., Thursdays from 1 p.m. to 9 p.m., and weekends from 1 p.m. to 4 p.m. For more information, call 401-863-2932 or visit brown.edu/bellgallery.