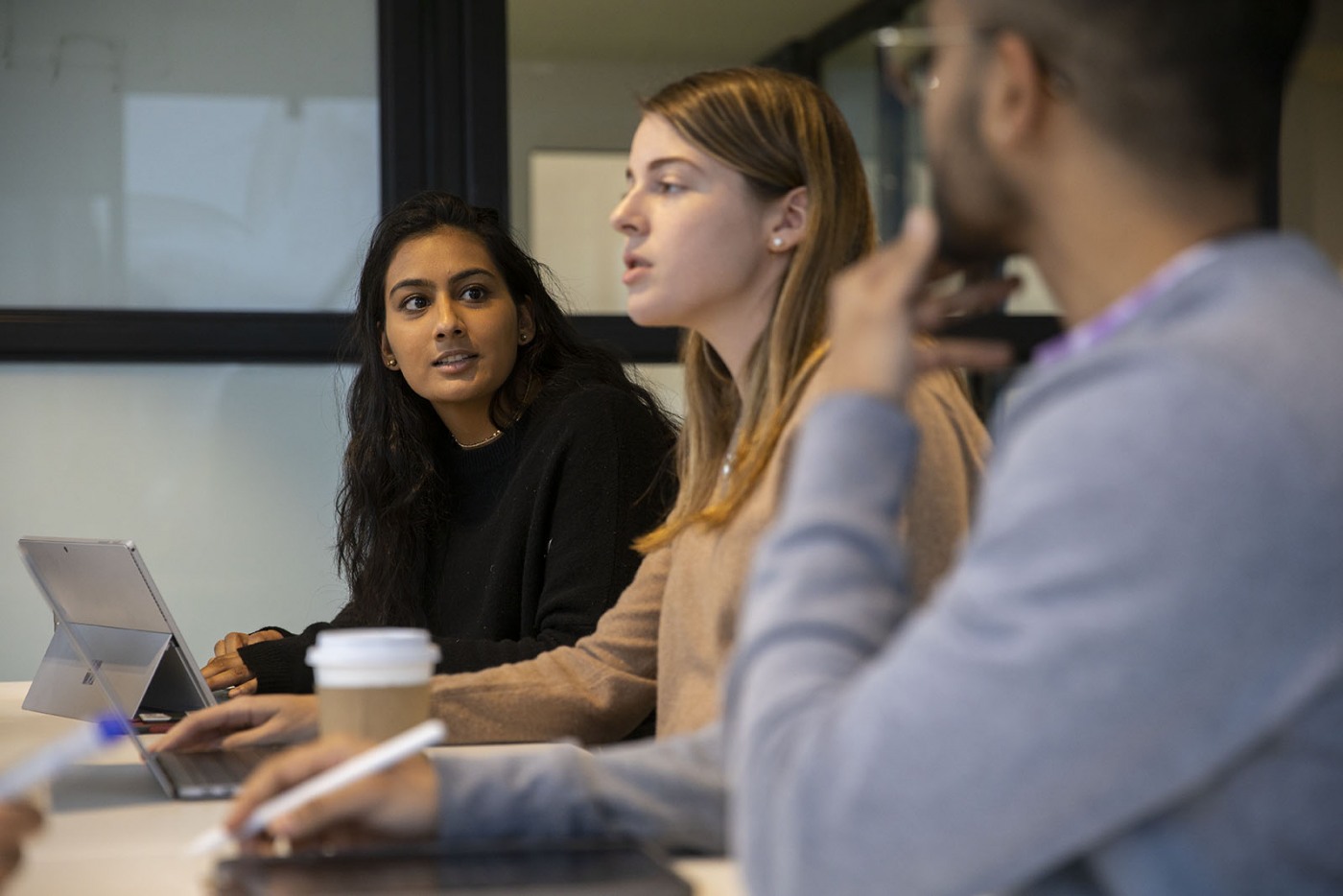 PROVIDENCE, R.I. [Brown University] — By the time Rhaime Kim was a junior at Brown, she had already interned at four startups, developed a financial technology venture of her own, and participated in B-Lab — an accelerator program based at the Nelson Center for Entrepreneurship.
But the computer science concentrator felt there was something missing from her entrepreneurial training.
"With these experiences, I was able to see what entrepreneurship looked like from the point of view of the startup," said Kim, now a senior. "What I didn't know was what it's like on the side of the investor."
Enter Van Wickle Ventures. Founded in 2018 through a gift from Robert and Erna Place, Brown classes of 1975 and 1976 respectively, Van Wickle Ventures is a student-led venture capital group that invests real money in startups founded by members of the Brown and Rhode Island School of Design communities. In December, the group announced that its first investment would be in 305 Fitness, a dance-inspired fitness venture founded by Sadie Kurzban, a Class of 2012 graduate.
To prepare to make investment decisions, student associates spend a semester learning the fundamentals of venture capital in a weekly, student-run seminar. After completing this seminar, they become part of the all-student venture capital team that drives the investment decisions of Van Wickle Ventures.
As a member of this team, Kim has learned firsthand what investors value as they choose which businesses to fund.
"I think when you're on the startup side, it's kind of opaque what venture capitalists really value when deciding which businesses to invest in financially," Kim said. "If I were to join or create my own startup now, I would have a much better idea of the kind of startup I would want it to be."